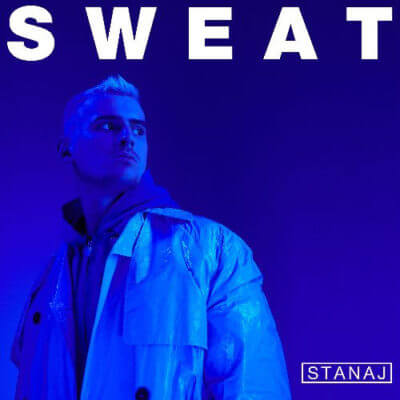 Today, vocal powerhouse Stanaj unveils his new single "Sweat." Get it HERE via LAVA/Republic Records.
Produced by d.a. doman, "Sweat" illustrates the artist's progression. Not only does it highlight his passion for throwback nineties R&B and soul, but it also shines a light on his slick signature style punctuated by sky-high falsetto. The track hints at more music to come very soon from the artist.
With the single out now, Stanaj announces a string of special shows on both coasts in April. He'll perform at The Peppermint Club in West Hollywood, CA on April 4 and at Mercury Lounge in New York, NY on April 9.
Stay tuned for more surprises and news soon.
For now, "Sweat" with Stanaj.
An insane journey brought New York-born and Los Angeles-based Albanian-American singer, songwriter, and producer Stanaj to the doorstep of superstardom. His first smash came in the form of "Romantic" (NOTD Remix), which racked up nearly 120 million Spotify streams and counting to date. Stanaj's first two EPs—The Preview and From a Distance—hit the Top 10 of the iTunes Top Pop Albums Chart. He received the sought-after social media endorsement of Kim Kardashian West, NBA star Brandon Jennings, Drake, and Chris Brown. He canvassed the globe on tour alongside JoJo and Jessie J and shared the stage with other superstars like Dua Lipa.
Not to mention, he made his late-night television debut on The Tonight Show Starring Jimmy Fallon, and the night's guest Justin Timberlake gave a coveted co-sign. 2018 saw him drop the slick and seductive "Dirty Mind" [feat. Ty Dolla $ign] and lend his voice to Gryffin's "You Remind Me," which he performed on Jimmy Kimmel LIVE! In the summertime, he hit the studio with the likes of Tommy Brown [Ariana Grande] and d.a. doman [Kodak Black, Chris Brown, Tyga] and ultimately honed his signature style as evidenced by the slick and show-stopping "Sweat."