"I've learned that the radio industry is still very necessary; content is still king."
Sheryl Underwood is known to most people as a vet comedian and one of the hosts on "The Talk," but she is also a huge radio fan, radio talent and savvy radio entrepreneur who has been doing radio for many years. She was born in Little Rock, AK and she started her career in radio after a stint in the military and after a successful stand-up comedy career, which she still does. She originally worked as a contributor for The Tom Joyner Morning Show, then she moved to The Steve Harvey Morning Show.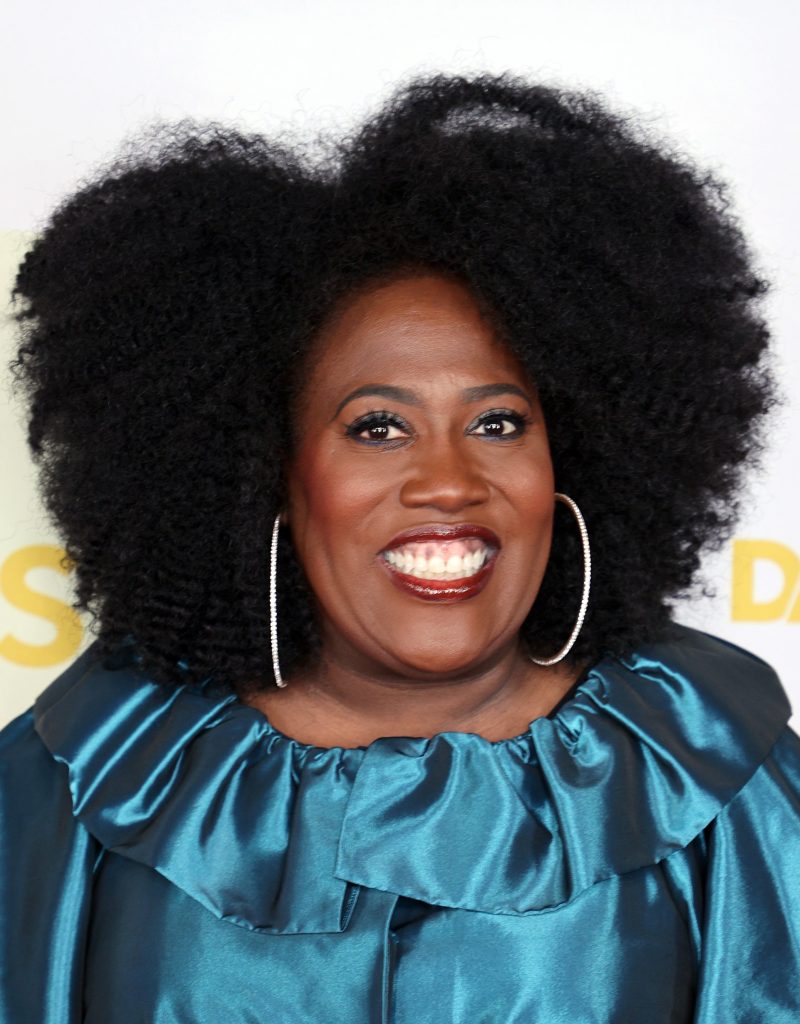 She also had her own show briefly with Radio One and SiriusXM under Jamie Foxx's Foxhole channel. In 2011 she got the call to be one of the hosts on "The Talk." Underwood admits that when the call came, she thought it was her friends in entertainment playing a joke on her and Steve Harvey convinced her to call back.
Still having a great love for radio, she started her own radio company, Sheryl Underwood Radio (SUR), a few years ago and she currently has 398 affiliates around the world. She hosts a full-time show in the mornings as well as "Da' House Party" (a hip hop music and rap show) and "Late Night Cupcaking," which is a quiet storm show.
Finally, she has a segment called "Spiritual Nourishment," which is a gospel show that airs on gospel stations. Sheryl is our honoree for Women of Color in Media Entrepreneur this year for her undying efforts to grow her successful radio brand. She is a solidified radio pro ready to make her mark in the radio industry.
RADIO FACTS: You are very dedicated to HBCUs. Do you feel like there should be more of a focus on these schools from Black celebrities?
SHERYL UNDERWOOD: Not just black celebrities but philanthropists, corporations, [and] state and federal governments. It is in our country's best interest to invest in HBCUs because, as we say at SUR, "Black History is American History, but you don't have to be Black to get a quality education at an HBCU."
Do you think that most of the colleges show enough interest in their radio stations or is it just a place for students to practice?
The 22 HBCU affiliates of SUR are not just playing radio, they are programming and producing under real world scenarios, where they can get jobs right out of college or start their own companies and radio stations. HBCU and heritage stations play an important role in getting pertinent information to the community regarding elections [and the] Census [in] 2020.
You mentioned to us before that you were greatly inspired by Tom Joyner to create your own radio shows. What made you go the independent route instead of standard syndication?
I'd love to entertain a standard syndication relationship, which could still happen down the line. Watching the growth of Steve Harvey, Rickey Smiley and DL Hughley, I knew the best way to get in this game was to use the Byron Allen approach – gather the affiliates and they would come. SUR content can be heard in 19 countries, just adding Beijing and Moscow. We have a mixture of LP, AM/FM, SiriusXM, HBCU [and] Internet Stations across all formats with 398 affiliates as we speak.
Had you brought the idea to anyone in the radio industry to do your own show? If so, what was the reaction?
Yes, I brought it to multiple big-name talents and a few syndicators. Most said they weren't in the Sheryl Underwood Radio business, some wanted me to go a more traditional route, i.e. sizzle reel, years in a test market. I appreciated each and every response because it allowed me to research how others made it and use their journeys as a road map to where I am today! I took every "NO" as a "Not Right Now!"
Would you like to eventually do a commercially-syndicated radio show?
I think we already are. We provide content to almost 400 stations, we work within all guidelines regarding PPM, sponsorship, etc., [and] SUR content advances each station's commerce. That is why we are strengthening our Nielsen and corporate relationships.
What have you learned about the radio industry in doing your own shows?
I've learned that the radio industry is still very necessary; content is still king. Great conversation, PSAs, [and] community activism still work on radio because we still look to radio [for] breaking new artist[s], while staying current with some dusties thrown in allows the audience to remember where we came from.
So we can look back to look forward. We still look to radio for advertisements of products and events. We still look to radio, whether it's in you car, on your computer, phone or in your home, we still look to radio. I've learned a lot but I still have more to learn and I love it. I hope the audience can hear how much we love them!!!
What kinds of responses do you get from around the world? Any that you remember in particular?
Our International affiliate's response has been so overwhelmingly positive we are starting a travel club to visit them.
Have you been asked to make appearances in other countries from your radio shows?
Yes, especially in Australia.
For the Women of Color reading this who are entrepreneurs, what are three of the first things you would tell them when it comes to starting and running their own business?
1. Put God First
2. Trust Your Instincts, But Do Your Homework
3. Be Firm But Flexible [and] Pivot Into Possibilities
What would you like to say to all the Women of Color in Media who are reading your interview?
If it wasn't for Yvonne Daniels, Bonnie Deshong, Shirley Strawberry, Whoopi Goldberg and many, many more trailblazers – not just in front of the mic, but Cathy Hughes and Oprah Winfrey in the owner [and] executive suites – I wouldn't have examples to follow. Being a proud member of Zeta Phi Beta Sorority, Inc., sisterhood is one of our principles, and to each of the Women Of Color in Media we belong to the media sisterhood and I treasure this great experience.
What is your goal with your stations?
We are having our First Annual Affiliate Meeting October 18th and 19th in LA so that we can support "Taste Of Soul," and we have a big event coming that we will announce late summer. It will allow us to continue our Black Radio Solidarity Day Initiative.
Why don't you run advertising?
We are working with Nielsen and because our advertising dynamics are non-traditional, I'm on the hunt for that sales superstar that has experience and connections, but is willing to join our team as we journey to new horizons!
Have you been approached by sponsors?
Jay Anthony Brown's Hotter Than a Mofo Nuts sponsors our "Word Of The Day."
Since you do "The Talk," how do you find the time to produce the shows?
Vic Frost "The Ice Man" [and] Deep Freeze Productions is the foundation of our production team. When I walked into the Cumulus station in Fayetteville, NC I said if I ever got my own show I wanted to work with him, and every time I come up with an idea he says, "LETS GO!!!"
How do you try to make your shows different from what we hear from most syndicated shows?
Show prep, show prep, show prep!!! I'm also blessed to still be on the road doing comedy and on "The Talk" on CBS. The chemistry of the SUR team is amazing. Harry Southerland, "Our Favorite Country Lawyer," who is an elected county commissioner, Jim, "The White Jim Kelly," Courtney Black, "Back With The Facts," Kyle Erby, "Our Male Rights Activist," and Bishop Eric Sloss, [make up] the primary team, with Warren Ballentine and Tyrone Dubois as contributors. And occasionally my comedian friends like Junior and Jay Anthony Brown might stop by.
How can women be more proactive in gaining more morning show slots in radio?
If we are 52 percent or more of the population, our proactive move is to let the gatekeepers see that they can make money with women-led morning shows, and in all day parts. And that day is coming, but right now don't sleep on the contributions of the women of The Breakfast Club Radio Show, Tom Joyner, Russ Parr, Rickey Smiley and Steve Harvey Morning Show. It was Steve Harvey that told me to keep going and I'm a contributor on SHMS to this day!
You actually had done radio several years ago in Dallas. Tell us about that.
Yes, Hyman Childs gave me my first five-day-a-week radio job on KRNB in the Dallas Market under Tom Joyner. My segment producer was Rob Wilkins, who is my VP of Affiliates [at] SUR.
What do you have coming up?
My summer is booked up with comedy club dates. I will be speaking at the A. Phillip Randolph Institute Conference, performing at the CBCPI Meeting and being honored at the NABJ Scholarship Cruise in August, producing content for TV and movies, and to work with all radio stations, not just my affiliates, but all radio stations to do good in the neighborhood!!! I will keep you posted.
Anything else?
My dad would tell me, "your brain was made by the same God who made the other people's brains." He taught me to be courageous and nothing beats a failure but a try! So I'm going to keep on keeping on and grow my companies to have global influence!!!