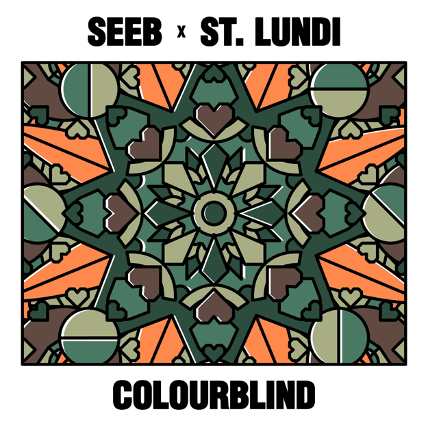 SEEB RELEASE NEW SINGLE 'COLOURBLIND' FEATURING ST. LUNDI
Norwegian powerhouse production outfit Seeb – Simen Eriksrud and Espen Berg – have released new tropical-house inspired single 'Colourblind', featuring rising singer-songwriter St.Ludi.
'Colourblind' serves up a songscape of upbeat, summer-tinged pop sensibilities, which, in true Seeb fashion, is quite the contrast to the melancholic theme that sees St Lundi – who recently featured on Kygo's single 'To Die For' – touch upon, when delving into the heartache felt when a relationship falls apart.
On the new single and collaborating with St.Lundi, Seeb said – "St. Lundi's got an incredible voice that really shines on "Colourblind". Although the song is about a relationship falling apart, we had the last days of summer over us when we worked on it, which we all actually thought worked really well".
The infectious new single follows the release of part 1 of Seeb's 2 part album 'Sad In Scandinavia', which saw the duo collaborate with the likes of HRVY (Unfamiliar), Zak Abel (Sad in Scandinavia), and Julie Bergan (Don't You Wanna Play?).
The duo garnered worldwide acclaim through their game-changing 2016 remix of Mike Posner's 'I Took A Pill In Ibiza' (currently the 39th most-streamed song of the last decade), which was the second most played song globally that year, leading to a GRAMMY nomination for "Song of the Year". Their craft of creating impactful dance music with human sensibilities has led the duo to work with the likes of Coldplay, Taylor Swift, Ed Sheeran, 5 Seconds Of Summer, Bastille and Dagny.
With over 70 gold/platinum certifications globally, It's safe to say that Seeb have enjoyed extensive success since first entering the music scene in 2015, and now they're ready to proceed with new and genre-defying music. Seeb has scored billions of streams across all platforms to the point where statistically, "every other person in the world has heard one of our songs," explains Simen.