Radio Facts:
The Rickey Smiley Cruise 2020 is about to get underway. JUST ANNOUNCED: Zapp, Brick, Con Funk Shun, The Dazz Band and Switch on the #UnsungCruise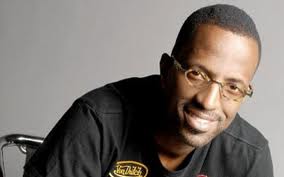 The Unsung R&B Cruise is the only 7-day party at sea where YOU become part of the entertainment! Join your hosts Rickey Smiley and Russ Parr for activities throughout the week that put you in the spotlight!
Rickey Smiley Cruise
Rickey Smiley's Comedy Bootcamp
Bring your most hilarious set of 3 – 5 minutes and be critiqued by Rickey Smiley and fellow comedians for a chance to win cash and prizes.
Russ Parr's Actor's Workshop
Learn tips and techniques from industry veterans and get a chance to win a role in one of Russ' upcoming projects.
Rickey Smiley Cruise
Rickey's World Famous Karaoke
Join Rickey, his crew and whatever else he has up his sleeve as he brings Karaoke to a whole new level for your chance to win cash and prizes.
Russ Parr's T&A Giveaway
It's not what you think…it's better. Russ' version of Name that Tune – called Title & Artist – gives you a shot at winning cash and prizes with each round and possibly going double or nothing in the final rounds for a chance to add to your winnings.
Rickey Smiley Cruise