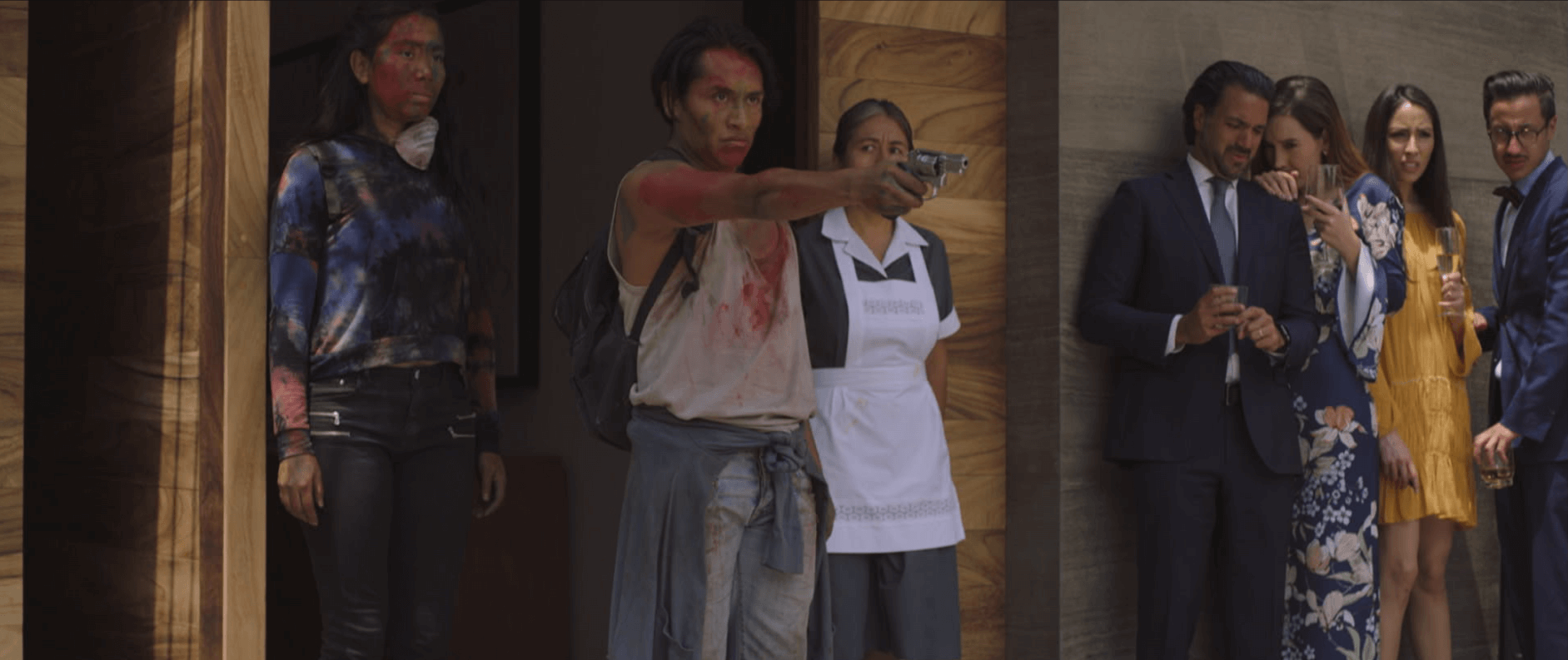 NEON LANDS VENICE'S GRAND JURY PRIZE WINNER, MICHEL FRANCO'S 'NEW ORDER'
NEON has acquired North American rights to Michel Franco's latest feature, New Order. The film premiered at the Venice Film Festival where it won the prestigious Silver Lion Grand Jury Prize, it recently played at San Sebastián Film Festival and made its North American debut at Toronto International Film Festival. The Mexican auteur's previous films have won awards at other notable film festivals, including Best Screenplay at Cannes and the Prize Un Certain Regard at Cannes. Critics have called New Order, "terrifyingly riveting" and "concise, urgent [and] impactful."
Conceived six years ago, Michel Franco's near-future dystopia feels ripped from headlines that haven't yet been written. While protests rage in the streets, Marianne's high society family prepares for her wedding. At first, only splatters of green paint and the appearance of Rolando, a former employee seeking emergency medical funds, intrude on the festivities. But soon the party is unable to keep the reckoning at bay, and what follows is a swift disintegration of law and order defined first by class lines, then by disastrous government recapitulation.
Written, produced and directed by Michel Franco, New Order features outstanding performances by an ensemble cast comprised of Naian González Norvind, Darío Yazbek Bernal, Lisa Owen, Fernando Cuautle, Mónica Del Carmen, Eligio Meléndez, Diego Boneta, Patricia Bernal, Roberto Medina, Enrique Singer and Gustavo Sánchez Parra. Cristina Velasco L. and Eréndira Núñez Larios produced with Teorema, in coproduction with Les Films d'Ici (France). Lorenzo Vigas, Diego Boneta, Cecilia Franco and Charles Barthe executive produced.
Franco remarked, "In making New Order, I had to think about movies in a whole new way. It's not only my largest scale film but it's the first time I have commented on Mexico and the social disparity in the world at large. It's been a thrill to see people respond around the world with such passion. I can't think of a better distributor than NEON to help bring this film into North America with their inventive and thoughtful strategies."
Mason Speta negotiated the deal for NEON with ICM Partners on behalf of the filmmakers. The Match Factory is handling international sales.
NEON intends a theatrical release that will be announced at a later date. The film will next play at BFI London Film Festival and Chicago International Film Festival.