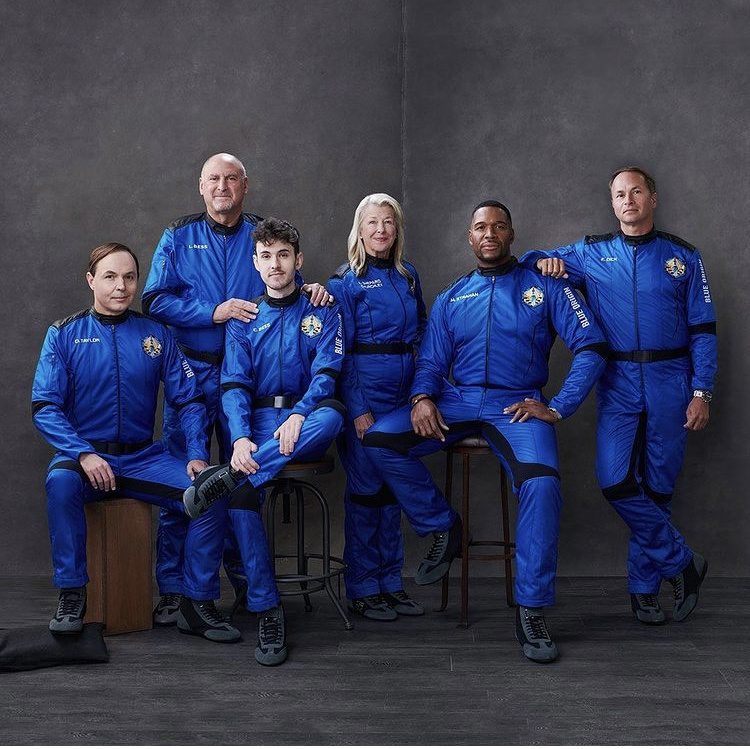 On the morning of Dec. 11, "Good Morning America" host and former NFL legend Michael Strahan went to space on a risky 11-minute Blue Origin mission.

During the 11-minute expedition to space, the former New York Giants' defensive end was joined with five other passengers, one passenger, Laura Shepard Churchley, being the daughter of Alan Shepard, the first American astronaut to go to space.
The crew of six took off from Van Horn, Texas at 10:01 am (EST) on a suborbital space tourism rocket called the New Shepard.
After take-off, the rocket took approximately four minutes to reach its peak altitude at about 66 miles upwards where the crew then experienced three minutes of weightlessness before beginning their descent.
Upon landing, the crew was greeted by the CEO of Amazon and Blue Origin, Jeff Bezos, and awarded their Blue Origin astronaut pins.
This expedition marked only the 3rd time Blue Origin's New Shepard rocket has flown with passengers onboard, William Shatner's flight in October and Jeff Bezos' trip in July proceeding it. 

When asked about his inclination to voyage to space, Strahan noted that physically watching Jeff and Mark Bezos go to space in July was a main motivator for him to take the risk of going on Bezos' Blue Origin mission.

In a video posted to Instagram by Blue Origin, each of the six passengers who completed the mission explained their motivations to go to space and why the trip meant so much to them.