Radio Facts: Meet the people behind the true story and listen to their accounts of that time alongside the actors who portrayed them.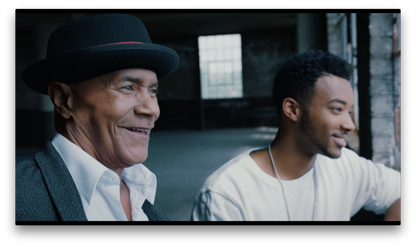 Melvin Dismukes
Security Guard present at The Algers Motel
John Conyers Jr & Laz Alonso:width="300″ height="150″>https://www.youtube.com/watch?v=8x-kC8crI7Y
US Congressman
Larry Cleveland Reed & Algee Smith:
Survivor, former band member of The Dramatics
Explore the gallery of Noah Stephens – People of Detroit: 50 Years later. A look at how the 1967 riots continue to affect Detroit's people and landscape:
Annapurna Pictures will be releasing DETROIT in theaters nationwide TODAY! The film has been certified fresh on Rotten Tomatoes.
DETROIT
Release Date: August 4, 2017
Genre: Thriller
Director: Kathryn Bigelow
Writer: Mark Boal
Producers: Megan Ellison, Kathryn Bigelow, Matthew Budman, Colin Wilson and Mark Boal
Cast: John Boyega, Will Poulter, Algee Smith, Jacob Latimore, Jason Mitchell, Hannah Murray, Kaitlyn Dever, Jack Reynor, Ben O'Toole, Joseph David Jones, Ephraim Sykes, Leon Thomas III, Nathan Davis Jr., Peyton Alex Smith, Malcolm David Kelley, Gbenga Akinnabve, Chris Chalk, Jeremy Strong, Laz Alonzo, Austin Hebert, Miguel Pimentel, Kris Davis, with John Krasinski and Anthony Mackie
SYNOPSIS
From the Academy Award winning director of THE HURT LOCKER and ZERO DARK THIRTY, DETROIT tells the gripping story of one of the most terrifying moments during the civil unrest that rocked Detroit in the summer of '67.