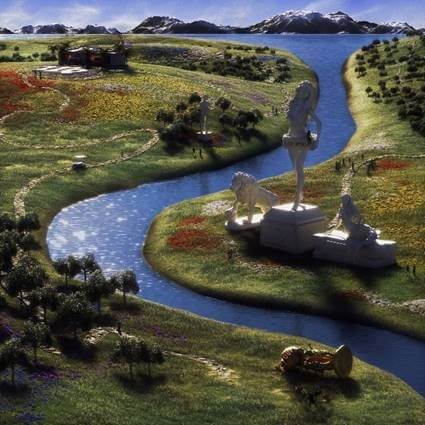 LIL TECCA RELEASES DEBUT ALBUM VIRGO WORLD TODAY
One of 21st century hip-hop's strongest contenders and chart-topping multiplatinum rapper Lil Tecca unleashes his anxiously awaited full-length debut album Virgo World today via Galactic Records/Republic Records.
The 19-track album boasts his latest single "Dolly" feat. Lil Uzi Vert, which appears on the album.
Watch "Dolly" feat. Lil Uzi Vert
The Cole Bennett-directed video follows the release of "Our Time." In addition to support from HotNewHipHop and more, Billboard proclaimed it "a bite-sized treat." Virgo World also notably includes "Royal Rumble" (6.2 million streams and 1.8 million YouTube views), which has been touted by HYPEBEAST, Complex, UPROXX, and more.
Virgo World features an all-star cast of collaborators such as Lil Uzi Vert, NAV, Lil Durk, Polo G, Guwop Reign, Skrillex and DJ Scheme. This blockbuster concludes with the inclusion of his Internet Money collaboration "Out Of Love" already streamed nearly 121 million times and counting.
With bold bars, magnetic melodies and one anthem after another, Lil Tecca welcomes you to Virgo World now.
In just two years, Queens-born and Long Island-based Lil Tecca has morphed into a multiplatinum hip-hop force fueled by head-spinning bars, hyper-charged hooks and heartfelt honesty. After making waves independently online and locally on Long Island, he caught the attention of Internet Money founder and super producer Taz Taylor [XXXtentacion, Juice WRLD]. One tweet later, he ended up on the West Coast at the Internet Money headquarters, tracking six songs. Of those six, "Ransom" exploded as a definitive smash and paved the way for his 2019 debut mixtape We Love You Tecca, which went platinum with no features. Upon arrival, the project captured #4 on the Billboard Top 200 and #1 on the Top R&B/Hip-Hop Albums Chart. Not only did "Ransom" generate 1 billion-plus streams and go double-platinum within a year, but it also topped the Billboard Streaming Songs Chart at #1 and vaulted to #4 on the Hot 100. Additionally, his hit "Did It Again" is certified platinum. Between acclaim from the New York Times, Billboard, HYPEBEAST, Complex, and many others, he packed houses on the We Love You Tecca World Tour. He did all of this before he could even vote legally. Now, he reaches for perfection on his 2020 full-length debut album Virgo World.
Virgo World Tracklist
Our Time
Actin Up
When You Down feat. Polo G & Lil Durk
Back It Up
Chemistry
Royal Rumble
Foreign feat. Nav
Selection feat. Skrillex & DJ Scheme
Take 10
Dolly feat. Lil Uzi Vert
Insecurities
Tic Toc
Miss Me
True To The Game feat. Guwop Reign
Closest To Heaven
Level Up
No Answers
Last Call
Out of Love feat. Internet Money