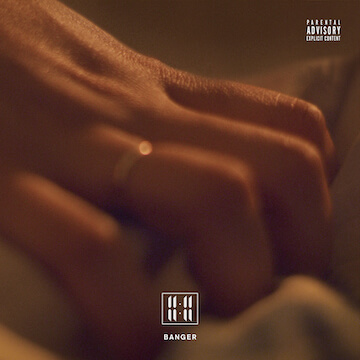 KEYZ, PRODUCER BEHIND WAP, ONE OF THE BIGGEST SONGS OF THE DECADE, INTRODUCES R&B'S NEXT BIG STAR, SINGER, SONGWRITER, AND PRODUCER 11:11 WITH LATEST RELEASE "BANGER"
ATLANTA, GA – Today, Keyz, the producer behind Cardi B's & Megan the Stallion's fastest growing hit record, W.A.P. introduces R&B's new rising star, 11:11, with "BANGER," the third track from his highly-anticipated project. The track is also co-produced and co-written by Theron Thomas of Rock City who's also known for his songwriting on Saweetie's current hit Tap-In and last year's platinum selling single, Juice by Lizzo.

Keyz and Thomas, have a long list of hit records for music's biggest stars including Rihanna, Usher, Beyonce, Chris Brown, Lizzo and Wiz Khalifa. With an ear for creating the hottest music to come, the producers are shaping 11:11 as the young, new, R&B talent to shake up the game. "Banger," is an edgy bedroom anthem, providing a hypnotic vibe, 11:11's smooth signature vocals, and the steamy lyrics fans best know him for. Producer Ayo and writer William Brent Hood Jr. are also credited on the song. "Banger," is released via RAYDAR/Caroline.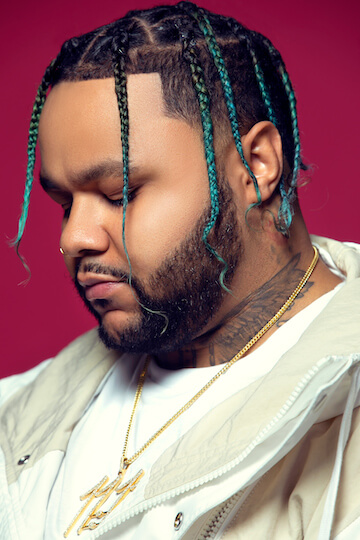 "Banger," the latest single, among many for the rising star, follows the release of 11:11's second single, "Call Me Daddy", also written and produced by Theron Thomas, Ayo and Keyz. "Call Me Daddy" is also written by Clint Ford. "Call Me Daddy" exclusively premiered with Complex Canada.
11:11 has independently amassed over 200 million streams and views for his music. Signed to music mogul, Ray Daniels' label RAYDAR and working with the likes of Akeel Henry (dvsn, Jeremih, Roy Woods & Ty Dolla $ign) and Theron Thomas of Rock City, with each new single, the burgeoning star continues to develop a massive fan base. His early projects include his self-titled EP, released in 2016 with the project's lead single "You" toppling 20 million streams on Spotify. A year later, 11:11 followed up with the silky slow jam "Good Love" which amassed over 14 million streams. On 2019's Mood EP, set the stage for a deliberate musical progression with "All Year" racking up over 14 million streams across all platforms.

11:11 built his sound and following in the musical hub of Toronto, but with his next project, he's taking his fans to Atlanta and indulging in all the city has to offer. The nightlife, the women, the hustle, and the trappings that follow it all are influential in his new direction, a fusion of the chill, smooth R&B vibes of Toronto with the confidence and game of Atlanta.