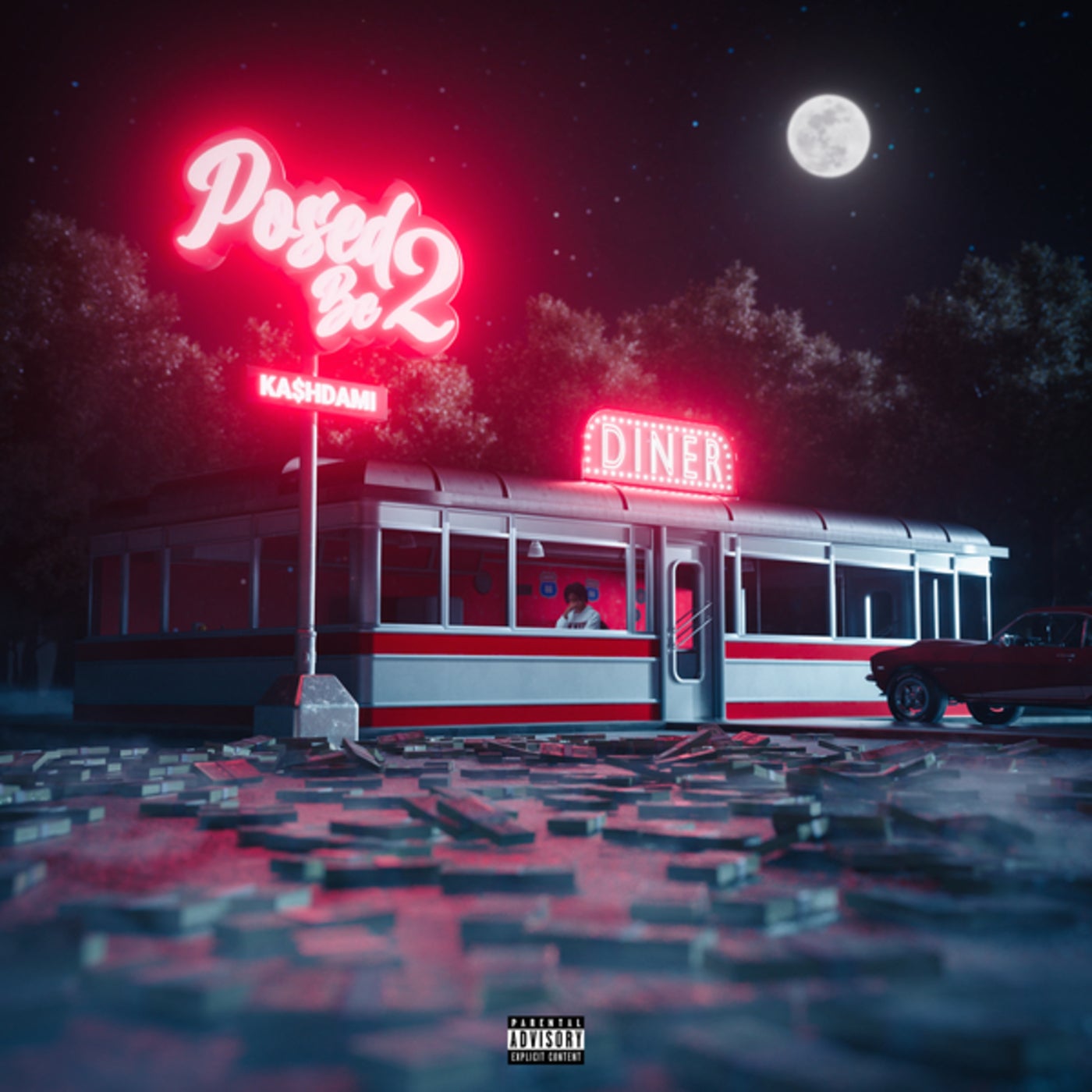 Asserting himself as the DMV's hottest rising star, 17-year-old rapper, entrepreneur, and visionary KA$HDAMI returns with a new single entitled "posed2be."

Listen to "posed2be:" HERE.

Over airy production from woods, he does a much-deserved lyrical victory lap following a massive breakthrough year. Synths warble through skittering 808s as he surveys his life up to this point and muses, "I turned 16, went to TikTok, and got rich." This instantly unshakable chant hits hard as he continues to break down the boundaries between hip-hop, pop, and plugg.

It's KASHWAYZ or no wayz…

Most importantly, it sets the stage for much more music to come from KA$HDAMI in 2022.

Within less than a year, KA$HDAMI has skyrocketed to the forefront of the culture as an innovator, and he's got the receipts to prove it. Beyond posting up 40 million total YouTube views, he has generated over 200 million global streams, notching two songs with 30 million-plus streams—"Look N The Mirror!" and "Reparations." 
He has infiltrated top playlists such as Spotify's Most Necessary, Internet People, and big on the internet in addition to Apple Music's The Plug and Cloud Rap and Amazon's Fresh Hip-Hop and Breakthrough Hip-Hop.
His various co-signs range from Internet Money, Lil Tecca, and Cole Bennett to UnoTheActivist, Yung Bans, and Trippie Redd who invited him to hit the stage during his Chicago Lyrical Lemonade set and even shared the tracklisting of his HYPERNOVA mixtape. Establishing himself as an entrepreneur, he owns and runs his own clothing line KA$HWAYZ. Acclaim has also followed from Pitchfork ("Must Hear Rap Song of the Day"), Pigeons & Planes ("Best New Artists"), and more.

Most recently, HYPERNOVA. raked in tens of millions of streams as XXL raved, "His sense of humor is more off the wall, and his beat choice is unique," and cited him among "the ranks of new rappers making a name for themselves in the game." HotNewHipHop highlighted "his growth as an artist throughout his career."

Get ready for more. He's "posed2be" a superstar, and he's on his way.

Follow Ka$hdami on Instagram, Twitter, TikTok, YouTube, and Spotify.