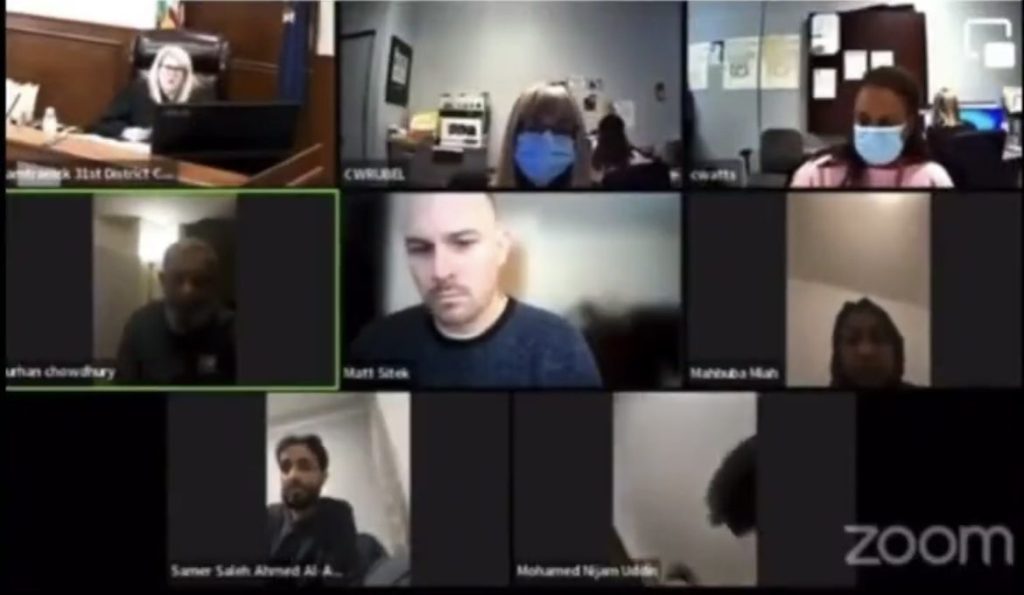 On Monday, a Michigan judge horrifyingly went viral for berating an elderly cancer patient for being "too weak" to care for his lawn.
72-year-old Burhan Chowdhury was recently summoned to court after receiving a ticket from the city of Hamtramck for his unkempt alleyway.
In the online court hearing that took place on January 10, Chowdhury explained to Judge Alexis G. Krot that he was unable to care for the alleyway because he felt "too weak" to do so due to his cancer.
According to The Washington Post, Chowdhury was diagnosed with cancer in his lymph nodes nearly three years ago in February of 2019. Since that time, Chowdhury's health has continued to deteriorate. 
Shockingly, Judge Alexis G. Krot was not sympathetic.
"You should be ashamed of yourself," Krot jabbed unabashedly. "If I could give you jail time on this, I would."
In a video posted to Twitter, Krot shames the elderly man, going on to say that Chowdhury's negligence was "totally inappropriate," and that he "better get that cleaned up."
Afterward, Chowdhury was given a $100 fine and was dismissed.
To no surprise, many were shocked by the judge's complete inability to commiserate with Chowdhury's situation.
Chowdhury's son, Shibbir spoke out about the situation on Wednesday.
"The way she said that my father should serve jail time for this thing really bugged me. […] She was telling my father, a sick person, that he should go to jail. That's ridiculous. You can't give a 72-year-old person jail time for not cleaning an alley," he told The Washington Post.
The district judge has yet to comment on the situation.
However, an online petition calling for the city of Hamtramck to have Krot removed as a judge was created and has received 41,000 signatures at the time of this article.