Radio Facts: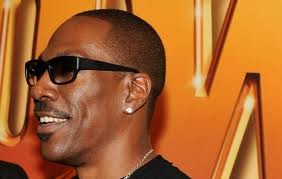 Comedy fans will be treated to an evening filled with some of Hollywood's biggest comedic superstars appearing and performing at Spike TV's "Eddie Murphy: One Night Only," the first-ever televised tribute to the comedy legend. Joining the all-star talent roster, which features many of Murphy's peers and co-stars, includes Jamie Foxx, Adam Sandler, Tyler Perry, Keenen Ivory Wayans and Nick Nolte. In addition, The Roots will perform throughout the evening as the show's house band. "Eddie Murphy: One Night Only" will tape on Saturday, November 3 at the Saban Theatre in Los Angeles and will air on Wednesday, November 14.
Previously announced talent includes Chris Rock, Samuel L. Jackson, Tracy Morgan, Arsenio Hall, Brett Ratner, Charlie Murphy, Jeffrey Katzenberg, and Martin Lawrence.
The exclusive Spike TV event, produced in conjunction with Don Mischer Productions, will include short films, musical performances, sketch comedy and culminate in an appearance by Murphy.