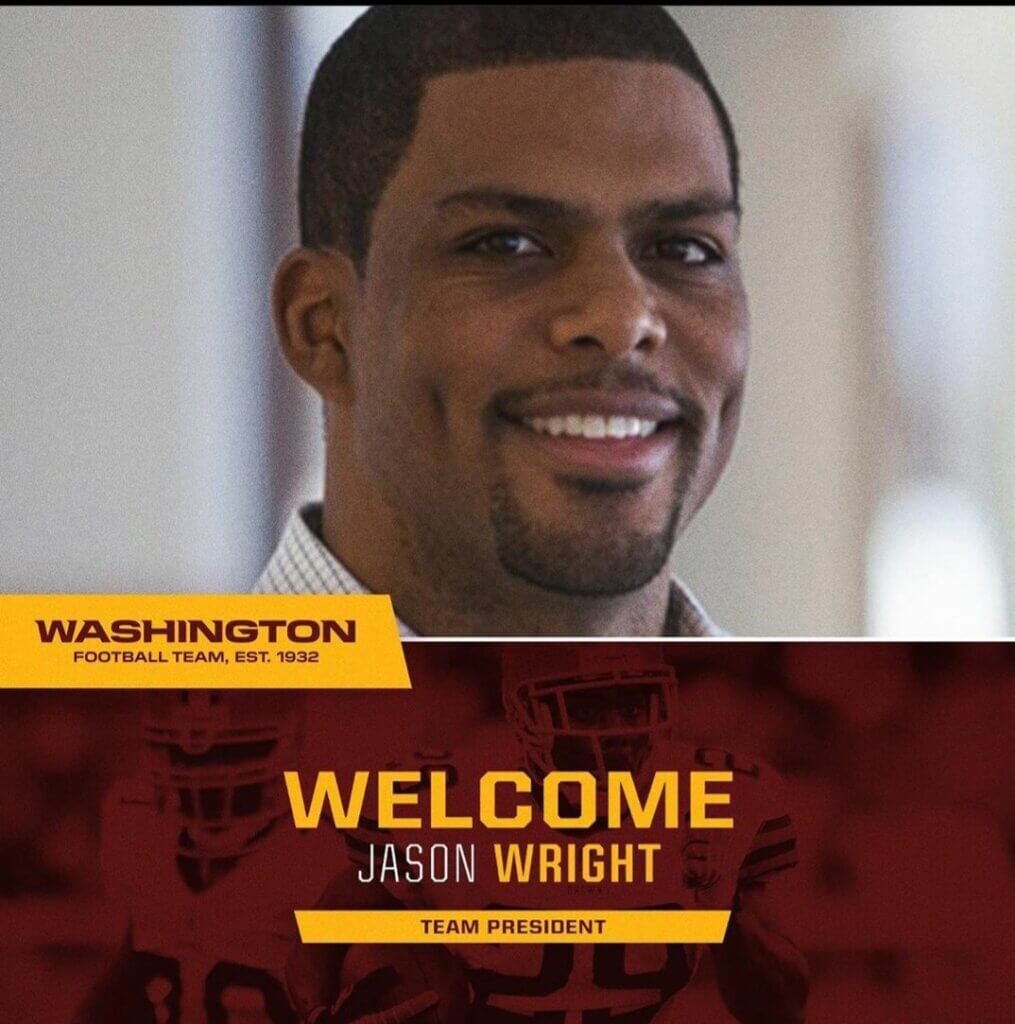 Jason Wright has been named the team President of the Washington Football Team. He is the first Black person in this role in NFL history and at 38 years old the youngest person. Washington had been criticized for not adhering to the Rooney Rule, but are now being praised for this hire. After their latest scandal: sexual misconduct and toxic work accusations and naming themselves Washington Football Team; Washington fans now have something for which to be proud.
The NFL is 70% Black players and has always struggled with having Black people in positions of leadership. Today, a Black man is President of an NFL team and that is huge. The magnitude of this is not lost on Wright and he sees it as a positive that he shares the same demographic background as the majority of the league. He hopes that this will inspire other former players that want to expand their horizons beyond football.
Executive Director Rod Graves is excited about the new direction of the team and the front office. He hopes that this will signify a true change in the way leadership is chosen in the NFL. Graves and Wright have known each other for years and before becoming the President Wright had been working with McKinsey & Company, an international consulting firm. Wright will get to work on repairing the relationship with the fans and improving the culture around the team.
The hiring of Jason Wright and Ron Rivera is a shift in direction for the team. Wright believes that diverse leadership teams make better decisions. With all leadership decisions there are skeptics and people questioning if this was done to save face or change the narrative around the team. It might be, but Wright is being given the chance to quiet anyone questioning his hire and his ability. He is a 38 year old Black man in a position of power and he plans to show they made the right decision and other teams should not be afraid to make similar decisions.