Radio Facts is devastated to report the passing of Jamillah Muhammed. She died from colon cancer after a four-year battle with the condition. She kept her health under wraps for the most part and was only recently told that she had to enter hospice care.
She last worked at KJLH in Los Angeles and informed Radio Facts CEO Kevin Ross of how glad she was to finally make the move to LA and how excited she was to work for KJLH.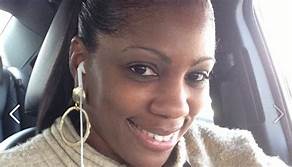 Things didn't work out at KJLH but she continued to work on gospel projects in the meantime. Before KJLH, Jamillah was OM/PD at WPEG/WBAV in Charlotte, and before that, she worked as the APD/Music Director at WGCI/WVAZ in Chicago for many years. She had never been on the air.
"Jammillah was one of the sweetest and nicest people I've ever met in the industry this one hits really close to home. She made sure I was treated like a king at a KJLH event and she seemed so happy while there. Whatever that thing is that you have been putting off … DO IT!!! Life is truly not promised"
… said Kevin Ross CEO of Radio Facts. Please keep Jamilliah's fiance and family in your prayers.