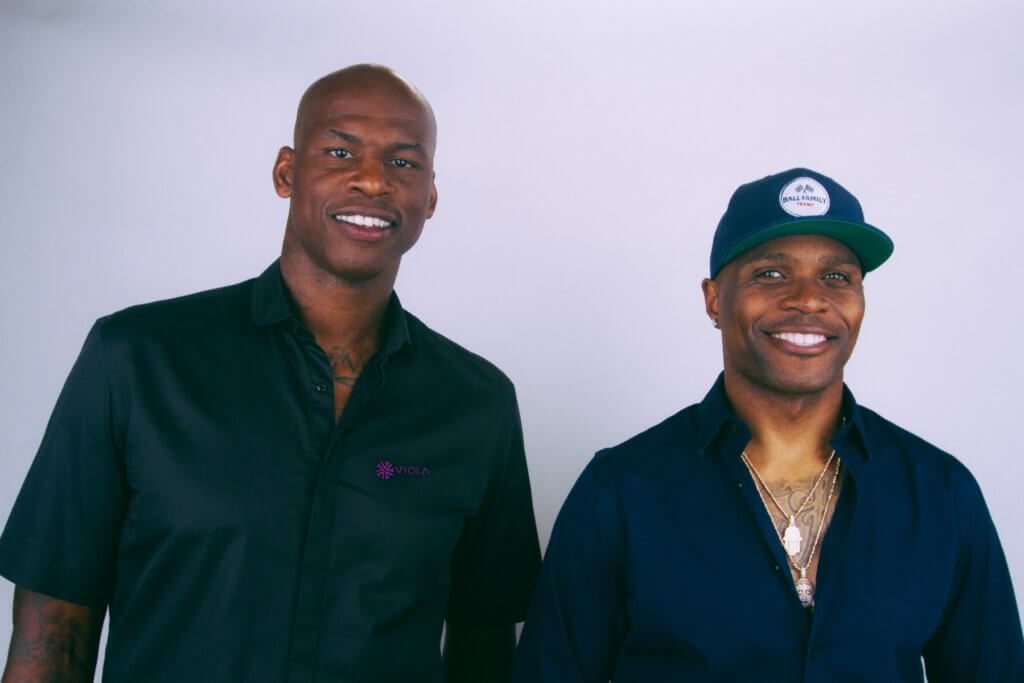 Viola, a nationwide leader in the production and sale of premium quality cannabis products, founded by NBA veteran Al Harrington, announced its partnership with Ball Family Farms, founded by Chris Ball, the first vertically integrated, minority-owned, commercial cannabis facility in Los Angeles, for the launch of "Reign," an ultra-premium indoor flower strain. This new offering hits shelves Saturday, September 19, 2020, and will be available in select dispensaries throughout California.
Rooted in a mutual desire to increase awareness of social inequities that affect communities of color within the cannabis industry, this collaboration uplifts both of these Black-led companies' efforts and successes while supporting and driving social justice efforts for generations to come. For many who look like Harrington and Ball, the war on drugs has left them incarcerated, broken, and impoverished. However, with Viola and Ball Family Farms' help and leadership, the adult-use cannabis market offers a unique opportunity for people of color, historically excluded from such emerging markets, to create equity and build generational wealth.
"It is our responsibility as Black leaders to be the driving force and inspiration propelling the culture and our communities forward," said Al Harrington, Founder of Viola. "I am proud to have partnered with a fellow Black-owned cannabis brand that shares similar values as Viola. Together with Chris Ball and Ball Family Farms we have combined forces to create a group economic initiative through our launch of "Reign" a representation of our strength united as one, empowering Black and minority communities for future generations to come."
Harrington, a pioneer in the industry and Ball, a Social Equity cultivation license holder, share a passion for minority inclusion in cannabis. More than ever, it is imperative that minority-owned companies – rooted in shared values – work together to prioritize equitable opportunities for people of color. In describing the collaboration Ball added, "I want people to see that two black entrepreneurs can come together and create something special for our culture and our people. And the weed is fire."
Working towards a more equitable space for minorities, Viola and Ball Family Farms will donate $1 from each "Reign" sale to Root & Rebound to help those formerly convicted of nonviolent cannabis crimes be given a second chance at successfully entering the legal cannabis industry. Through legal advocacy, public education, policy reform, and litigation, the organization provides resources to the families and communities most harmed by mass incarceration.
This partnership marks the growing footprint of Black collaboration and innovation within the cannabis industry, highlighting Black ownership, Black leadership, and Black excellence.
With a powerful sedative effect, "Reign" transports you to a dream-like state of mind. The power of Indica meets a mild grape. The diesel notes on this bud are bound to uplift both the novice and expert consumer alike. "Reign" is cultivated by Ball Family Farms. Available at these dispensary locations Saturday, September 19, 2020.