Radio Facts: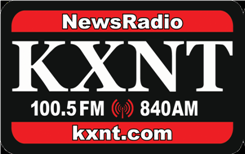 FM News Radio 100.5 KXNT is pleased to announce the addition of several new local programs to its weekend lineup.
KXNT's new local Saturday programming line-up includes:
9am "" The 19th Hole Weekend Edition with Dennis Silvers and TPC Summerlin General
Manager Lee Smith "" Interviews and Tips from the biggest names in golf.
11am ""Pet Talk with Dr. B, Veterinarian Mark Beerenstrauch "" Interviews and
discussion about pet behavior, pet nutrition, pet grooming and much more.
2pm "" Pawn Talk Live with Michael Mack "" Finding out how much your hidden
treasures are worth.
3pm "" Asked and Answered with Las Vegas personal injury and criminal defense
attorney Marc Saggese "" Providing free legal advice.
4pm "" Debt Free LV with Chris Parker "" Helping with your bankruptcy, debt settlement,
loan modification or short sale.
5pm "" Over and Under with Chad Forster "" Covering local and national sports.
Sunday's local programs on KXNT include:
3pm "" Real Estate Live with Kevin Mikrut "" Specializing in buying or selling your home,
plus resolving foreclosures, short sales and bankruptcies.
5pm "" Get Fired Up with Bob Irwin "" All things guns, politics and self defense