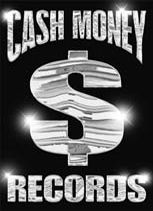 Cash Money Content & Atria Books Present A Landmark Step-by-Step Guide that Reveals the Truths and Lies of the Criminal Justice System RAW LAW: An Urban Guide to Criminal Justice By Muhammad Ibn Bashir, Esq.Acclaimed Criminal Trial Attorney and Former Public Defender & Co-Counsel in the World Trade Center Bombing Trial, Advocate and Lecturer

It's on the news every day.   Arrests are made for any number of crimes, including drug possession and distribution, aggravated assault, robbery, rape, and murder.   Mass incarceration is particularly prevalent within the black community.
  The Bureau of Justice's December 2010 "Prisoners in 2009" report illuminates that there are 563,500 incarcerated black men within state and federal prisons, the largest number of which are between the ages of 25-39.   Esteemed criminal attorney Muhammad Ibn Bashir has seen it all throughout the course of his 23-year career, representing predominantly young people of color confronted with the legal consequences of their actions.
  In fact, Bashir argues that at the root of the incarceration of young black men and women is confusion stemming from its collective lack of education (or appreciation of education) and the mixed messages being targeted at young Black America .   Bashir says, "The criminal justice is a system that will never respect you unless you demand that it does.
This generation has the money, the power, the voice to change this system for the better." RAW LAW: An Urban Guide to Criminal Justice (Cash Money Content/Atria Books; on-sale February 15, 2011; $22.00 Hardcover; $15.99 Trade Paperback) marks the imprint debut from Cash Money Content, a book publishing venture with Atria Books spearheaded by the forces behind the Cash Money Records empire.
In his book, Bashir gets "real" with readers about the inner workings of the criminal justice system, with a goal of informing those already in trouble about their rights and the intricate process they face, as well as discouraging those who are on the edge from wading further into the troubled waters of being on the wrong side of the law.  
Bashir makes it clear that RAW LAW is not intended to make you a better criminal.   True to his oath to serving justice first and foremost, he states, "Even if you are a hardened criminal or just plain foolish, you deserve the best of what the system has to offer.  
Unfortunately, the system is not equipped to give you what you deserve, "˜equal justice under the law.'"   RAW LAW, filled with real-life stories pulled from his extensive legal career, was born out of Bashir's belief that there was not enough straight talk about the perils of becoming entangled in the criminal justice system for America 's youth.
Bashir has served countless clients and found that he was teaching the same lessons over and over again.   A few really absorbed Bashir's wisdom and counsel, changing their paths, but certainly not all of them.   Bashir wanted to be able to share his experience and insight into the criminal justice system on a much wider scale helping to keep people out of the system before they got wrapped up in it.
  "I have gone through that stage of faith whereby I despise the injustices of this system in my heart.   I am now in the position to speak out against it" I speak out, I challenge, I criticize, and I "˜do work,' because if I don't, who will?" says Bashir.   "I'm in it to win it. We all stand on the shoulders of those who came before us, opening the door for us.  
If we disrespect their legacy, their history, the struggle, we lose.   The result of a loss in the new millennium is two million persons in prison, the suspension of civil liberties, the destruction of the Constitution, and the entrenchment in the culture of the perception that young, black male equals criminal. "RAW LAW is a much needed wake-up call for this generation, and an invaluable legal tool for all.###
About the Author:
Muhammad Ibn Bashir is an attorney licensed to practice law in the State of New Jersey . He specializes in criminal and constitutional law and has been a sole practitioner for twenty-three years. During this time, he has also represented clients in Connecticut , New York , Maryland , Virginia , Washington , D.C. , and Kentucky .
He served as a Public Defender and co-counsel in the defense of the infamous "World Trade Center Bombing" trial. As a criminal trial attorney, he maintains a reputation of a relentless cross-examiner and tenacious advocate. Married, and a father of five children, he currently resides in Maryland .
About Cash Money Content
Cash Money Content is a groundbreaking partnership that pairs the Cash Money Records brand with Atria  Books, a division of the publishing powerhouse, Simon & Schuster.   Cash Money Records is a legendary record company founded by brothers Bryan "Birdman" Williams and Ronald "Slim" Williams.
The label has grown from the housing projects of New Orleans into a multi-million dollar Black empire and is considered the most successful independent record label in America as well as an enduring global street brand. Today Cash Money operates as a subsidiary of Universal Music Group, the world's largest music company, and is distributed by Universal Motown Republic Group.