Radio Facts: Radio Facts: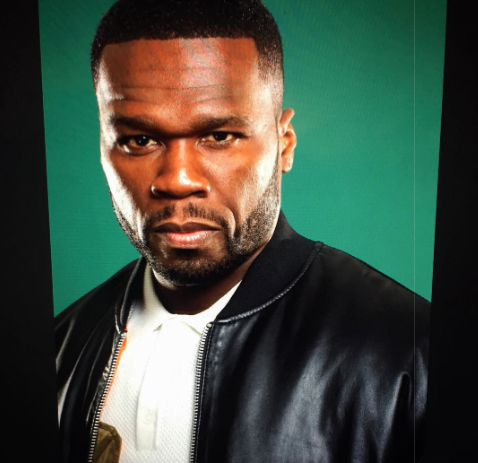 In a series of tweets and Instagram posts, 50 Cent went directly at AT&T, calling the brand racist. The rapper is not one to shy away from controversy as he has made statements about everyone from Floyd Mayweather, Diddy, to Lastonia Leviston, who he currently owes $5 Million for posting a sex tape in 2009.
50 Cent took to his Instagram page to expose AT&T for what he feels are racial practices. "Change your cable package from AT&T to anything else," Jackson wrote of AT&T's rumored plans to drop Starz network where his show "Power" is very popular.  "It's 2015 and these people are still racist. They are dropping all channels that are considered urban friendly."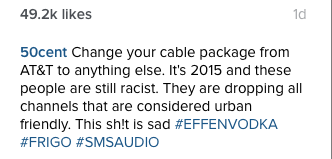 50 also posted the the following Instagram post to back up his comments. In the post, the rapper/entreperneur brought attention to AT&T being accused of racism in the past.  He says, " When this happening they were saying they had the STARZ and other networks that created programming targeting multiple ethnicity's now I guess…" You can read the rest below.