Early on Tuesday, prosecutors reported that 22-year-old former Las Vegas Raiders wide receiver, Henry Ruggs III, was driving his corvette at a speed of 156 mph before crashing into the rear of a SUV, the vehicle then catching on fire and instantly killing a 23-year-old woman and her dog.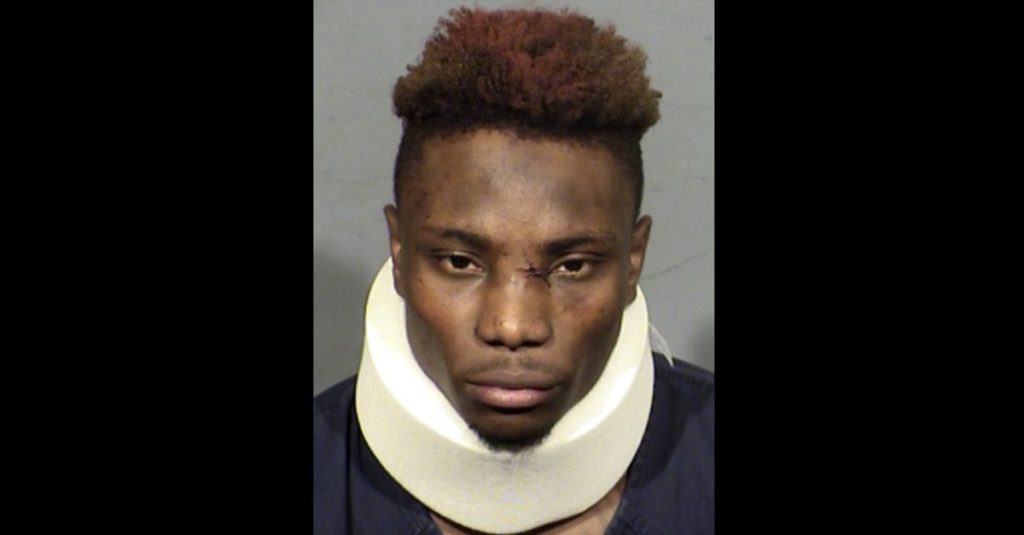 Chief Deputy District Attorney Eric Bauman reports that at the time of the incident, Ruggs had a blood alcohol content of .161, twice Nevada's legal driving limit. Ruggs was later charged with DUI resulting in death and reckless driving. Ruggs' bail was set at $150,000. If convicted, Ruggs could be facing up to a 26 year prison sentence.
According to Bauman, the computer records in Ruggs' vehicle determined that Ruggs decelerated from a speed of 156 mph to 127 mph before his Corvette made impact with the Toyota Rav4. The force of the collision then caused the SUV to roll over 500 feet before eventually catching fire.
Police also report that they found a gun located in Ruggs' vehicle.

Wednesday morning, Ruggs appeared at a preliminary court hearing seated in a wheelchair, sporting a neck brace with a noticeable gash on his face. Although the total severity of Ruggs' injuries are still unknown, documents detailed that Ruggs' wounds as well as a female passenger's wounds were "serious."

Ruggs was subsequently released from the Las Vegas Raiders Tuesday night following reports of his involvement in the incident.

In 2020, coming straight out of the University of Alabama, Ruggs was the Raiders' first-round draft pick. Since joining the Raiders, Ruggs held a 19.5 yard-per-catch average and was the second in the NFL among pass-catchers with at least 20 receptions.

This investigation is ongoing and Ruggs will be due to appear in court again on Nov. 10.