Radio Facts: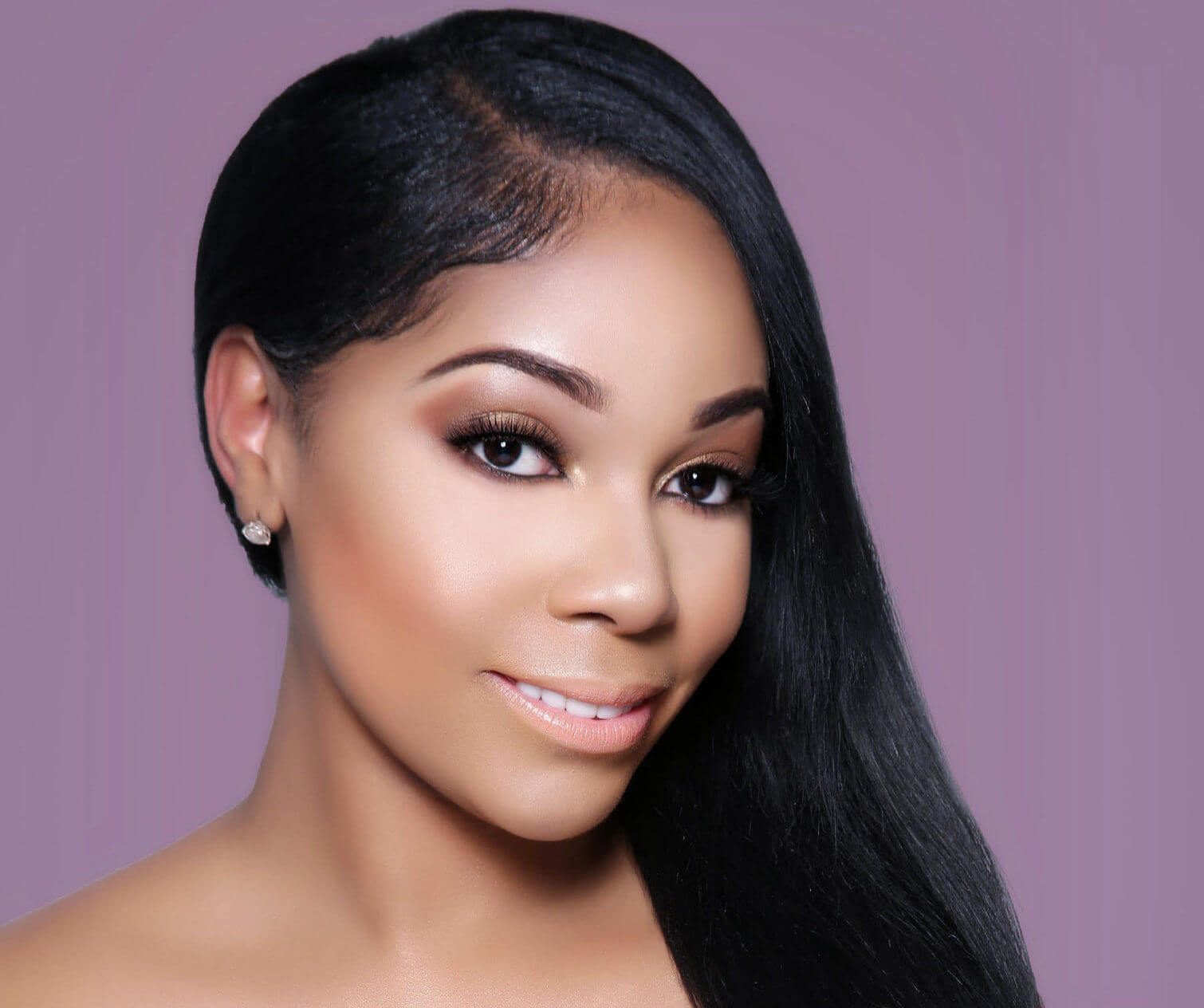 "The first day I got a chance to crack the mic was the day I knew this was exactly what I wanted to do."
"Starting her career at just 16 as an intern, Paris Nicole was destined for success. She's from Richmond, VA and a graduate of Hampton University with a BA in Broadcast Journalism. She's been featured on some of the top media outlets like TMZ, MTV XXL, Fox 29 and more, and she served as the official host of Virginia for President Barack Obama's "DJs for Obama" campaign in 2012. She's a community advocate and a top-rated on-air personality at Philly's Boom 103.9 where she hosts her daily midday show 9:00 am to 2:00 pm. She was recently promoted to Program Director of Boom 103.9 (WPHI), making her one of the youngest radio executives in the country. We give our Rising Star honor to Paris Nicole for this year's Celebrating Women of Color in Media magazine.
RADIO FACTS: What's it like to work in the Philly market?
PARIS NICOLE: It's amazing to be able to work in such a legendary radio market. When I first moved here, I was told Philly is a tough market; they either love you or they hate you. I have received so much love since my very first day of arriving in the city. To me, it's an honor to work in Philly radio and when you look at the careers of many of the radio greats, you'll notice Philly is a common factor for them all. 
What's unique about WPHI?
WPHI is unique because it's a combination of a legacy station and a new station. The call letters have a rich history in the market going back over 20 years. However, the new mainstream format for Boom 103.9 has been around for about two years. We are the new voice of the culture in Philadelphia with young fresh talent that are living and breathing the lifestyle.
What interested you in radio?
I always knew I wanted to be in the entertainment industry, but since I couldn't sing [laughs] the closest route to being on the radio was to be a personality. I first started interning at a radio station when I was 16 in high school. Getting that hands-on experience and interning in every department at the station is how I found my passion. The first day I got a chance to crack the mic was the day I knew this was exactly what I wanted to do.
Tell us about your coat drive.
I started my coat drive about four years ago in Virginia. I noticed when I was driving to work there were kids standing at the bus stops in the freezing cold without coats on. At that very moment, I realized I had to use my platform to make a difference, so I host my annual "Fly Kids Coat Drive" every year to make sure the kids are warm in the winter.
Do you work with any other organizations?
Yes, I partner with the Salvation Army, The School District of Philadelphia, and multiple local charities.
How important do you think it is for radio people to pay it forward?
I think it's extremely important. Radio is a tough business to break into, and there were a lot of people that helped me get to where I am in my career today. I feel like it is my responsibility to reach back and help open the door for others. 
Do you have mentors?
I've been fortunate to get a lot of great career advice over the years from my family. My dad, Steve Branch, has over 30 years of experience in the entertainment industry in owning clubs and concert promotion. To this day he advises me on my career moves. My family has always supported my visions and dreams.
In the industry, Colby "Colb" Tyner has provided me with a lot of guidance and has been a huge influence in my career. I will always appreciate him and everyone that has believed in me and allowed the opportunity to prove myself and break new ground.
Do you mentor anyone?
Yes, I take every opportunity when I meet young people interested in the business to give them encouragement and good advice on how to enter the business and be successful. I also mentor a few young women that are currently in radio. I try to respond to all emails I get about advice on airchecks, how to get started, and making the right career decisions.
What are some of the greatest lessons that you have learned over the last few years?
Never give up. I know it sounds cliché, but in the beginning of my career, there were times when I thought that maybe radio wasn't for me because I couldn't land a full-time gig. I learned that not everyone's journey is the same. Sometimes you may hear how something can't be done until it's done. I don't focus on negativity. I just work hard, believe in myself and go after what I want. I was told that it's pretty much impossible to go directly from market 56 to a top 10 major market, but I did. I would hear there was no way I could be a Program Director for the first time in a major market, like Philadelphia, but here I am. I love making the impossible possible and beating the odds.
What do you hope to achieve in the near future?
I want to achieve mastery as an executive and a talent. I also want to venture into entertainment television. The goal is to be on radio and television at the same time. I also want to be syndicated in multiple markets.
What do you have to say to other Women of Color in Media of all ages reading your interview?
Don't let anyone put you in a box because of your age, gender, or ethnicity; barriers are made to be broken. Keep God first, work hard, follow your dreams and, always remember – shoot for the stars, land on the moon.