Radio Facts: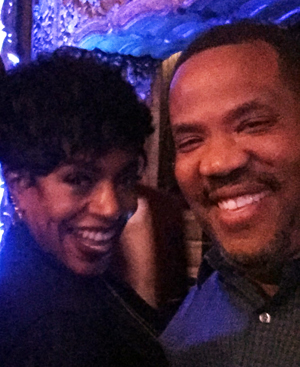 UNDERGROUND: Premieres WGN America March 9, 2016
Last night, I had the pleasure of attending the new network WGN America's
premiere
of UNDERGROUND in downtown Los Angeles. This was the first episode in a series about slavery and the
Underground Railroad
. The first four episodes directed by
Anthony Hemingway
chronicles repeated attempts by horrifically treated
blacks
to escape the unwanted forced submission and humiliation of slavery along with the effects on the black family unit and the undeniable cruelty and subhuman treatment by white slave owners. Certain scenes really pissed me off
leaving
me asking myself who is the audience for this? I then realized its
millennials
. Younger black people who have not been privy to information on slavery in the history of America. Not just
blacks
kids, who need the history lesson most, but kids from all cultures who could also benefit from the history lesson.  Perhaps it is important I surmised, for us all to be reminded of where we've been, where we are, WHO we are and where we are going as Black people in America.
The lead actors on the show Jurnee Smollet-Bell and Christopher Meloni (Law and Order Special Victims Unit) did an excellent job of creating the initial installment that drives you to want to see more. Attendees for the
premiere
included Angela Bassett, Jesse Williams, Mehcad Brooks, Michael Ealy and many others. I invite you to
watch
the
premiere
of UNDERGROUND, I'd love to know your thoughts,.
On a side note: I have to admit, going to more and more events from other aspects of the entertainment industry is beyond refreshing and allows me to realize how dead and boring the
radio
and music industry are when it comes to events (especially in LA). I truly gave up on events when I kept seeing the same 5 people at music and
radio
events on the extreme rare occasions that they took place in LA. A couple of friends and I had a long discussion about how drastically the industry has changed and we've scheduled a podcast to talk about it. I will keep you posted.