Radio Facts: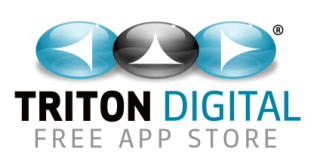 Social Media, Engagement, and Content offerings part of initial rollout
Triton Digital, the leading provider of digital tools, services and content   to the local media industry, has announced the creation of the Triton Free App Store, an online exchange where media companies can search, browse, and procure free tools and content for their own use. Launch partner applications include Live Intent, TinBu, and Airgame Entertainment.
"We are proud to launch this service and enable the industry to access   additional features, tools, and content across a wide range of categories and at no cost," said Triton COO Mike Agovino. Stations can access the app store directly at www.tritonappstore.com. They can then look for the tools, content, or features they want and easily start the process of utilizing them, which for some tools can take mere minutes.
"I'm excited not just about the launch of the Triton Free App Store, but also the quality of the partners," said Triton VP/Strategy Jim Kerr. "Social Media, channel content, and engagement are all there, and this is just the beginning of what will be regular additions to the App Store."