Digital and Radio Facts would like to thank Lin. Woods for this submission. Click Next above or below for the new Best Gospel Artist or Best Gospel Artists and the Best Gospel Songs.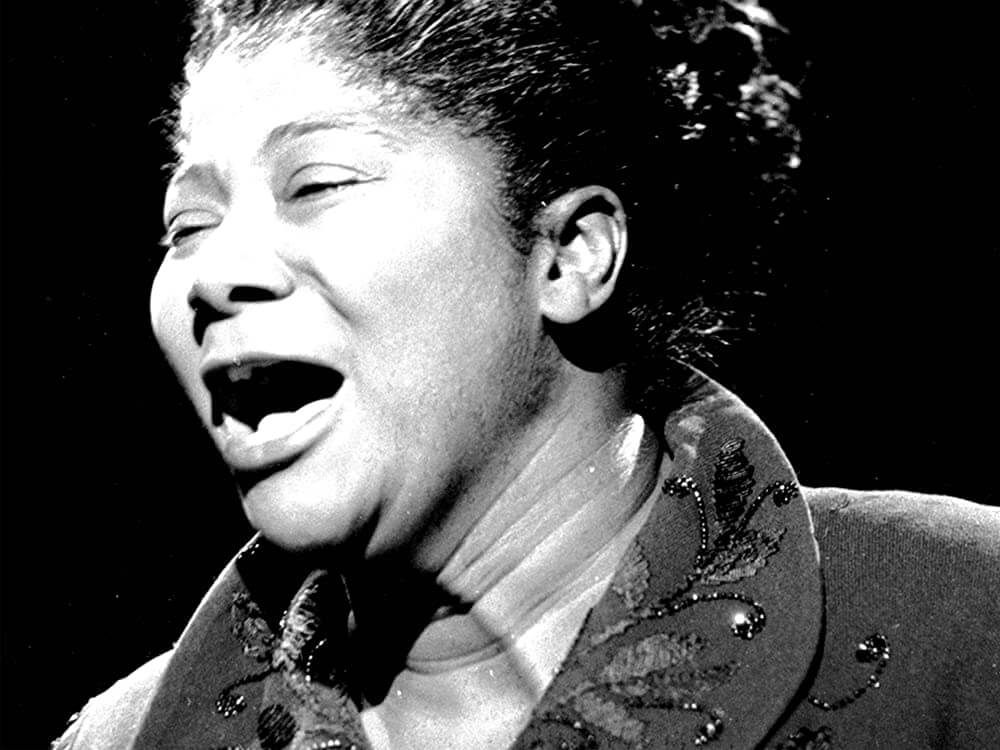 Mahalia Jackson
Mahalia Jackson, known as "The World's Greatest Gospel Singer," she was a civil rights activist, Gospel's first international million-selling artist s (during the era of 45's) and one of the most gifted contraltos to ever sing a note of praise.
The New Orleans native rose to fame after relocating to Chicago where she worked with the father of modern-day gospel, Thomas A. Dorsey who wrote her signature song, "Take My Hand, Precious Lord."
The Multi-Grammy Award Winner and Grammy Award Hall of Famer would later sing that current day church staple at the funeral of civil rights leader, Dr. Martin Luther King, Jr. Her career spanned from the 1920s until her death at age 60 in 1972. She recorded for Decca, Apollo and Columbia Records during her 40+ year recording career.
She influenced such stars as Aretha Franklin and Della Reese. Her biggest hits included "Move On Up A Little Higher, " "How I Got Over," "In The Upper Room," Among the International Gospel star's many "firsts": she was the first gospel artist to sing at New York's famed Carnegie Hall; first gospel artist to host and star in her own weekly network national radio series on CBS in 1952 and she was among the first gospel artists to achieve mainstream music success by performing at The Newport Jazz Festival in 1958 and performing on the Ed Sullivan Show in 1956.
Her career highlights also including singing at one of President John F. Kennedy's inaugural parties in 1960; singing at the 1963 March On Washington, just before Dr. Martin Luther King, Jr. delivered is famous "I Have A Dream" speech and at his funeral in 1968.
Jackson has been inducted into the Rock and Roll Hall of Fame, the Louisiana Hall of Fame, the Gospel Music Hall of Fame and she received a star on the Hollywood Walk of Fame. Her extraordinary life will hit the big screen soon in the upcoming biopic about her life, starring American Idol and Grammy Award-winning Fantasia Barrino.