AURN Inspirational Network will broadcast an Easter Special to radio stations
nationwide.

This 2-hour music celebration has already created a buzz within Urban and Gospel stations alike.
With nationwide clearances, this Easter special serves the need of local stations to connect with
their listeners as they Praise in Place. "Bobby Jones and Friends Easter special will be great for
my listeners to get their Easter Praise on. In these uncertain times the most important thing we can
do to give Glory to God!" says Steve Hegwood, President, Core Communicators Broadcasting
LLC.
Dr. Bobby Jones will be joined by some of the top stars in the Gospel community including
Bishop Hezekiah Walker, Anthony Brown, Erica Campbell, Ben Tankard, Fred Hammond,
Earnest Pugh, Byron Cage, Keyla Richardson, Todd Dulaney, Lexi, Vashawn Mitchell and
more.
To air the broadcast on your station contact [email protected] and [email protected]
AURN Inspirational features 24/7 programming. Along with the daily Bobby Jones Radio Show,
AURN Inspirational also features The Dee Lee Morning Show, Stellar Award-winner Liz Black,
a host of Inspirations with Liz Black, and Grammy Award-winning Hezekiah Walker, host of The
Hezekiah Walker Show with Neicy Tribbett. The weekend programming highlights include the
widely acclaimed Marvin Sapp Radio Show and the #1 Urban Gospel Countdown Show in the
US, The Hezekiah Walker Gospel Countdown.
To listen, visit AURNInspirational.com on Easter Sunday, April 12, 2020, at 8:00 AM ET and
5:00 PM ET.
[caption id="attachment_234404" align="alignnone" width="532"]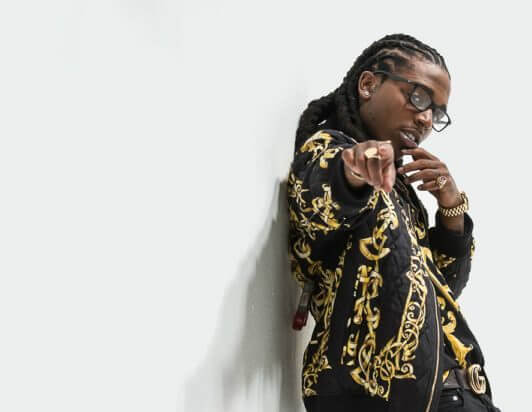 Jacquees, Republic Records[/caption]
Streetz 94.5 Returns to the Cellaris Amphitheater with Streetzfest 2K19 Presented by AT&T
Streetz 94.5 WWSZ/Atlanta presents the 5th Annual Streetzfest outdoor concert series Saturday, August 24, 2019, gates open at 5 pm at the Cellaris Amphitheatre at Lakewood, 2002 Lakewood Way SW, Atlanta, GA. Featuring 2 Chainz, Jacquees, Yella Beezy, Megan Thee Stallion, Money Bagg Yo, Lightskin Keisha, Lil Keed, Trouble, Saweetie, Skooly, YFN Lucci, Pop Lord, Flipp Dinero & more. Streetzfest 2K19 will feature interactive games, engagement opportunities, text contests, and activation opportunities. Station founder Steve Hegwood stated the reason for the festival is ...
"For listeners to be able to see and hear the artists they love as well as giving them and our advertisers the ability to engage with these same artists is what's important to us." Steve Hegwood, Streetz 94.5 CEO
"I love that I get to produce this wonderful event for our listeners & advertisers. It's fun for me because everyone's like family" Solo, Program Director, Streetz94.5
Streetzfest 2K19 is sponsored by AT&T, 800 Injured-The Bethune Law Firm, Branson VSOP Cognac, The Super Lawyer-Reginald Greene, The Aids Healthcare Foundation, 8 5 5 J SANDERS, FRESH EMPIRE, THINK IT's A GAME RECORDS, BUCKHEAD LAW, HITCO MUSIC. For tickets, please visit https://concerts1.livenation.com/event/0E0056BF07157C84#efeat7365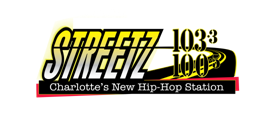 Core Communicators & Prism Broadcasting have ended the local marketing agreement of WTBS-Atlanta (Mix 87.7). This will be effective January 31, 2019 Core Communications President Steve Hegwood states: "Core will focus on its Flagship "Streetz" Brand" Including Streetz 94.5 ATL Streetz 103.3/100.5 Charlotte Streetz 87.7 Norfolk Streetz 93.5 Albany, GA STREETZ TV- (Online) "I would like to thank the loyal listeners & advertisers over the past three years." For more questions, contact Steve Hegwood at (404)-835-6700
"Core Communicators Broadcasting, LLC /  STREETZ 94.5 has named SOLO to Assistant Program Director/Promotion Director for WSTR-HD3 - "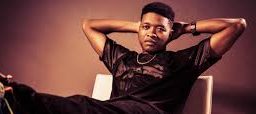 (ATLANTA, GA)-
SOLO 
will oversee the day to day programming/Promotions Operations of
STREETZ 94.5 
effective
Wednesday, February 1, 2017
.
"Solo is a very hardworking, talented and creative individual with an unyielding work ethic with years of experience in the Atlanta Market in Promotions/Marketing Department chair, it's his time to expand his resume in the industry. We are pleased to have him lead our staff and programming/promotion department in the very competitive Atlanta market." – Steve Hegwood, President of Core Communicators stated.
Most Recently, Solo
 served as Promotions Director/Intern Coordinator for Streetz 94.5 -WSTR - HD3  from 2013 - 2017.
Radio Facts: At one time there were MANY great radio people from Buffalo, NY including: The late Frankie Crocker, Carol Blackmon, Mike Roberts, The...