Entercom welcomes radio veteran Charlie James as afternoon drive host for 106.3 WORD (WYRD-FM) in Greenville, SC. "The Charlie James Show" will be heard weekdays from 3:00 p.m. to 7:00 p.m. ET, effective December 23.
Radio veteran; national voice talent including concerts and plays, McDonalds, Kmart, Best Buy, Target, and more; production, imaging, on-air voice talent, music director,...
Fresh off of President Obama delivering his first State of the Union address of 2013, Ron Paul is about to hit the air waves. Ron Paul has been running for the office of the President for years and always falls short although he does have a legit following.
Radio Facts: I don't know how well this will sit with urban radio stations considering he has a new single out with Neo but LL is absolutely right and he is saying what MANY artists think and what I have been saying in this blog for years. I cannot defend my craft as a radio pro.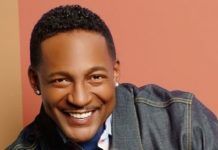 Radio Facts: Radio Veteran skip murphy Returns to the Charlotte Airwaves Radio One, Inc. announced today that radio veteran and Charlotte radio legend skip murphy will be returning to the Charlotte airwaves beginning Friday, December 9, 2011.
Radio Facts (radiofactsorg.wpengine.com) the most bold and most read urban industry online trade magazine is thrilled to see urban radio DJs getting the...
We're a little more than six months away from another potential historical moment. The possible re-election of the nation's 1st African-American President. In 2008 I know of a certain radio company that wouldn't allow ANY of its radio personalities to endorse or promote any candidate for President.