Smooth R&B 105.7 Midday Talent SearchIs your passion for people, music, culture, and community unmatched?Do you live, love and breathe the "Smooth R&B" lifestyle? Can you connect emotionally with 35-44 listeners and captivate them with creative content on-air, on social media and in person? Have you mastered crafting entertaining PPM teases that create compelling "can't miss" moments?Do you seek every opportunity to engage listeners in "authentic" and "unexpected" ways where they work, live and play?If so, Service Broadcasting Group may have a rare opportunity for you to step into the spotlight in the 5th largest market in America, Dallas, TX. Are you ready to elevate your brand, career and creativity?Our new Smooth 105.7 Midday Personality must know how to connect with listeners, clients and partners to positively impact and enhance ratings, revenues and relationships. This is an opportunity for a "multi-dimensional," multi-platform entertainer with a unique point of view, not a Radio DJ.You should also:
Be an experienced brand builder and content curator Know how to create and have FUN
Possess a proven track record of PPM success
Display the passion and depth of preparation to win every time you open the mic or make a post
Be a total team player and bring out the best in your teammates
Conduct compelling interviews
Build and sustain strong community connections
Be highly engaged and "real-time relevant" on social media
Have strong podcasting, blogging and vlogging skills
Possess creative production skills (experience with Adobe Audition, Pro Tools, Vegas and Vox Pro are a plus)
Send your audio, resume, references and social media links to: SBG HR Manager, Debbie Henry at
[email protected]
No phone calls please. Service Broadcasting is an equal opportunity employer (EEO).KRNB plays a mix of R&B music from artists like Bruno Mars, Charlie Wilson Mary J. Blige, Usher, Aaliyah and Tyrese. You can also listen online at KRNB.com or download the Smooth R&B 105.7 app to stream the station on your smart phone or tablet.Service Broadcasting owns KKDA-FM 104.5 (K104), KRNB-FM (Smooth R&B 105.7),
KRNB.com
MyK104.com
, DeDeMakesMeLaugh.com and MyDFWLiving.com. ###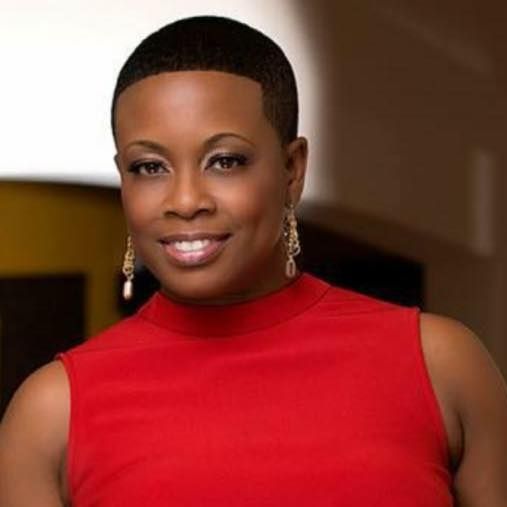 We've just learned that KJ (Midday) Bland is no longer with KRNB in Dallas. She exited her post as the midday talent in December and gave us this quote... "After failed contract negotiations, I am no longer with Service Broadcasting (KRNB) in Dallas."
We have reached out to the brand manager Geo Cook on whether the position has been filled or if they are looking. We will keep you posted.
Radio Facts: Service Broadcasting's Director of Operations Michael Erickson announced today that Antoine Davis is the newest On Air Personality for Urban AC Smooth...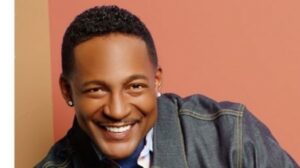 Radio Veteran
skip murphy
Returns to the Charlotte Airwaves
Radio One
, Inc. announced today that
radio
veteran and Charlotte
radio
legend
skip murphy
will be returning to the Charlotte airwaves beginning Friday, December 9, 2011.
skip murphy
will be filling in for
Tom Joyner
of the
Tom Joyner
Morning Show
, heard locally on My 92.7 (
WQNC
), while Joyner takes a holiday break.
skip murphy
will be heard along with
Tom Joyner
Morning Show
side kicks, Sybil Wilkes and Jay Anthony Brown from December 9 "" 23, 2011.With over 30 years of broadcasting experience,
skip murphy
began his
radio
career in Charlotte, and relocated to
Dallas
-Ft. Worth in 1993. He has hosted morning
radio
for a span of 28 years during his career. Upon moving to
Dallas
, Murphy was the long-time
morning man
on KKDA "K104" and was the #1 rated morning show personality for over 10 consecutive years. He was later heard on Urban AC sister KRNB in the afternoons.Nate Bell, My92.7 (
WQNC
) Program Director says, "Skip is a proven
morning man
that
connects
with the audience, and can provide a very timely, relevant morning show. We're pleased to have him back on the air in Charlotte."Vice President/General Manager of
Radio One
, Inc. "" Charlotte, Debbie Kwei-Cook adds, "
skip murphy
created the mold for Charlotte's successful
radio
personalities
. He's a native to the Charlotte area who made his show funny, interactive and relevant to the community.
skip murphy
is Charlotte! I worked with him in the early 90's and even though he's only filling in for
Tom Joyner
, I'm anxiously looking forward to hearing him on the air again!"
skip murphy
is no
stranger
to the Charlotte market and
Radio One
, Inc. is excited to have him back on the Charlotte airwaves!