Radio Facts: THE NIELSEN COMPANY ADDS SOAR RADIO TO NATIONAL NIELSEN BDS GOSPEL PANEL SOAR Is The First Gospel Internet Station To Be Monitored By Nielsen BDS ROCKFORD, IL-  SOAR Radio made history this week when The Nielsen Company  officially added it as the first gospel internet radio station on the official Nielsen BDS Gospel National Airplay  panel.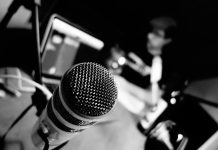 Radio Facts: Radio Facts: Podcasting pioneer Blubrry has partnered with StreamGuys to enable podcasters to expand their audience and reach through internet radio streaming. Leveraging powerful tools from StreamGuys' SaaS toolset, the new Podcast2Radio option lets Blubrry customers effortlessly convert podcasts into linear internet radio streams delivered to new audiences through StreamGuys' cloud-­based content delivery network.
You can't deny people's infatuation with internet radio. It really puts the power in their hands. Although listeners can't directly program the songs on Pandora, they still have the power to really influence what they hear.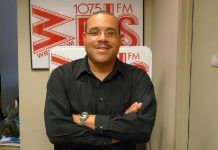 KEVIN ROSS: Congratulations on placing in the Top 10 Urban Programmers of All Time. How did you find out about it?Skip Dillard (WBLS and...
Radio Facts: Still not taking internet radio seriously?
They didn't get it. FM tuners are passé.
Radio Facts: People who like getting physical with their gadgets may warm to a new Internet radio that must be moved around to operate. The Q2 Cube radio from Cambridge Consultants and Armour Group will change to one of four preselected stations when it's turned over on its side.
Radio Facts: Looks like there's a new way to hear internet radio but without the internet. Interesting article. K Sanyo R277 delivers Internet radio without a...
Pandora, the leading internet radio service, today announced new in-car milestones that demonstrate continued growth and momentum in the automotive category.
Gracenote®, the leader in music and video recognition and discovery technology, announced that it will incorporate Next Big Sound's real-time music consumption and trending data into its new Gracenote Rhythm™ music Discovery and internet radio platform.