She is the Chairman and CEO of Epic Records and her history in the industry is inundated with enough success stories to fill this entire site. Her legacy has made her one of the most respected executives in the music industry. She has worked for several decades in an i
BET RALLIES TO SUPPORT COMMUNITIES OF COLOR MOST IMPACTED BY COVID-19 PANDEMIC WITH NEW TELEVISION SPECIAL, RELIEF FUND, DIGITAL NEWS PROGRAMS, AND COMMUNITY PARTNERSHIPS
----------
"SAVING OUR SELVES: A BET COVID-19 RELIEF EFFORT," SPECIAL CO-HOSTED BY KELLY ROWLAND, TERRENCE J, AND REGINA HALL, SET TO AIR ON  WEDNESDAY, APRIL 22, 2020 AT 8 PM EST
SPECIAL GUESTS FOR THE SPECIAL INCLUDE DJ KHALED, CHARLIE WILSON, CHANCE THE RAPPER, KIRK FRANKLIN, FANTASIA, MELVIN CRISPELL III and MANY MORE
----------
BET HAS PARTNERED WITH THE UNITED WAY TO CREATE A RELIEF FUND TO RECEIVE FINANCIAL DONATIONS THAT WILL BE DISBURSED TO LOCAL CHARITIES THAT PROVIDE FOOD AND EMERGENCY ASSISTANCE TO THOSE WHO NEED HELP MOST
----------
#BETCOVIDRELIEF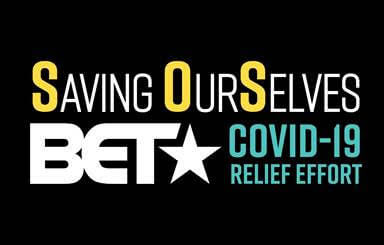 Today, BET announces an array of high impact initiatives to support communities of color impacted by the COVID-19 pandemic. Black Americans are being disproportionately harmed by the health and financial devastation wrought by the COVID-19 pandemic. BET, in partnership with the NAACP, United Way Worldwide, leaders in the African American creative, civil rights and business communities will provide critical financial, educational and community support directly to the African Americans hardest hit by this crisis.
These initiatives include the "Saving Our Selves: A BET COVID-19 Relief Effort" broadcastspecial; the creation of a relief fundin partnership with United Way Worldwide to assist people of color most impacted by this health and financial crisis, and our support of the NAACP's Town Hall Series.  
For 40 years, BET has been rooted in a legacy of helping afflicted communities of color, raising $12 million for Katrina victims and millions more for Haiti earthquake victims.  In response to the COVID-19 pandemic, BET will use their global platform to provide critical educational and financial resources directly related to the African American community.
"The COVID-19 pandemic is savagely compounding the profound health and financial vulnerabilities many Black Americans face. Every day, there are new reports of how this pandemic is killing African Americans at much higher rates than other communities." said Scott Mills, President of BET.  "BET is using all of our resources – our capital, our media platforms, our relationships with the creative community, sponsors, businesses and charitable organizations to support our community in this time of crisis."
The "Saving Our Selves: A BET COVID-19 Relief Effort" broadcastspecial, will air on Wednesday, April 22nd at 8 pm EST. The special, co-hosted by Grammy Award-Winning singer and actress Kelly Rowland, TV personality Terrence J, and actress Regina Hall; will feature virtual appearances and musical performances from some of the biggest names in music and entertainment as they share tips on how to manage, cope and help during the COVID-19 pandemic crisis. Celebrity guest appearances and performances will include DJ Khaled, Charlie Wilson, Chance the Rapper, Kirk Franklin, Fantasia, Melvin Crispell III, and many more. The special will give up-to-date information and drive viewers to needed resources during this unprecedented time.  In partnership with United Way, proceeds are being donated to African American communities severely impacted by COVID-19.
"Our goal for this special is to come together in a collective spirit of strength, community and hope. As we unite in harmony and compassion, through the collective healing power of music, comedy and entertainment, we can bring restoration and inspire the world that our brightest days are ahead," said Connie Orlando, EVP Specials, Music Programming & Music Strategy at BET.
Connie Orlando, EVP Specials, Music Programming & Music Strategy at BET  will serve as Executive Producer for the "Saving Our Selves: A BET COVID-19 Relief Effort" broadcast special along with Jesse Collins, CEO of Jesse Collins Entertainment.
To support these initiatives, BET has established a COVID-19 relief fund in partnership with United Way Worldwide to support African Americans that have been severely impacted by the COVID-19 pandemic.  United Way, the largest private funder of human services in the U.S., has a presence in 95% of communities across the country, and has, for more than 130 years, mobilized the caring power of the community to advance the common good. United Way is unparalleled in its power to convene local partners, providers and resources to address the needs of vulnerable communities on the ground.
Financial donations from the joint fund will allow United Way to disburse resources to local organizations under United Ways in New York City, Atlanta, New Orleans, Detroit, Los Angeles and Chicago, regions that have been most impacted by this crisis.  There are long-term plans to expand these resources to other markets going forward.  In particular, United Way will be supporting families in crisis who are experiencing food insecurity and are in need of emergency assistance.
"United Way is deeply embedded in communities across our country, and our 'local-ness' means we know the needs on the ground and how to get the right kind of help to those who need it most," said Stan Little, Chief Experience Officer of United Way. "We look forward to partnering with BET to bring much-needed relief and long-term recovery to already vulnerable communities that are being hit especially hard because of the COVID-19 pandemic."
BET is also providing resources and content on COVID-19 across multiple digital platforms including a four-part virtual town hall series in partnership with the NAACP.  On Wednesday, April 8, at 8 PM ET/ 5 PM PT, "Unmasked: A COVID-19 Virtual Town Hall Series Powered by NAACP & BET" willstream on NAACP.org and focus on how the pandemic is affecting African Americans and what steps the community can take to build an action plan for positive change. The first town hall will focus on the health, emotional, economic toll, congressional response and how activists can apply pressure to ensure legislation is equitable. Additionally, BET.com is reporting daily on what the African American community needs to know about COVID-19, and how it is impacting our lives.
You can donate to the fund beginning Friday, April 10th.  More information on BET's partnership with UWW and additional extensions of our relief efforts are forthcoming. For further details, please visit BET.com.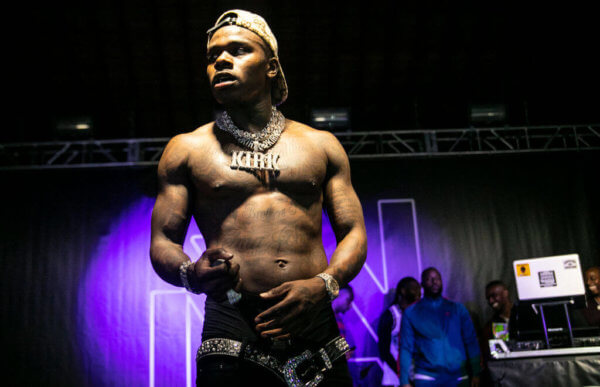 Bud Light Returns To Super Bowl in Miami with Second Music Festival
On Location Experiences ("On Location" or "OLE"), the official hospitality partner of the National Football League ("NFL" or "The League") and Bud Light, the official beer sponsor of the NFL, today announces the return of the Bud Light Super Bowl Music Fest. Celebrating its second year, the three-night festival will give football fans and the entire city of Miami an opportunity to enjoy the artists they love starting Thursday, January 30th through Saturday, February 1st at Miami's vibrant waterfront venue AmericanAirlines Arena. On Friday Night, the Bud Light Super Bowl Music Fest will feature Guns N' Roses. Saturday's Super Bowl Eve concert lineup will feature Maroon 5 and special guest. EA SPORTS BOWL will once again serve as the unofficial kickoff to the biggest weekend in the NFL season Thursday night with a Welcome to Miami Showcase that features some of the biggest names in hip-hop including DaBaby and headlined by DJ Khaled and friends. More of the hottest acts in music set to perform at EA SPORTS BOWL will be announced in the coming weeks. In 2019, the Bud Light Super Bowl Music Fest redefined the role of music at one of the biggest sporting events in the world with unforgettable performances from all-star acts Bruno Mars, Cardi B., Post Malone, Aerosmith, Ludacris, Ciara, Migos, T.I., Lil Jon, Young Jeezy and more. Throughout the course of three nights, over 41,000 music and NFL fans filled State Farm Arena in Atlanta, GA and over 4.7 million fans streamed the shows on Twitter. The Bruno Mars and Cardi B. concert was the highest-grossing evening in State Farm Arena's 20-year history. The New York Times raved, "Atlanta Is Throwing Its Own Extended Super Bowl Halftime Show" and People Magazine declared the fest "Super Bowl dominance." "After a tremendously successful launch last year, we are thrilled to bring the Bud Light Super Bowl Music Fest back for its second year and to the city of Miami. The Music Fest is a revolutionary event that allows more fans, both of music and the NFL, to participate in Super Bowl events, while also offering activation opportunities for sponsors and a unique entertainment space for corporate clients," said John Collins, CEO of On Location Experiences. "None of this would be possible without the support of our fantastic partners at Anheuser-Busch, EA SPORTS and AmericanAirlines Arena. We look forward to kicking off another Super Bowl weekend and providing all fans with an exceptional Super Bowl experience." "We were so happy to bring an event like Bud Light Super Bowl Music Fest to the city of Atlanta last year and are looking forward to bringing another incredible show to Miami this year," said Shana Barry, Director of Experiential, Bud Light. "Super Bowl Music Fest allows us to bring two of our brand's biggest passion points - sports and music together in the same place. We are thrilled to bring another set of A-list artists for an even bigger show this year." "EA SPORTS has a reputation for hosting one of the most anticipated events of Super Bowl Week, and we're excited to be partnering with the Bud Light Super Bowl Music Fest for the second time," said Josh Rabenovets, Sr. Director of Global Brand Management at EA SPORTS. "Thursday promises to be an unforgettable night for fans in Miami with Miami-local DJ Khaled, DaBaby and more stars taking the stage to celebrate one of the greatest weekends in sports." "As we culminate our 100th season, we're proud to continue to build upon our partnership with On Location Experiences through the Bud Light Super Bowl Music Fest. This energetic series of concerts will further add to our already exciting week, and will give our fans another opportunity to experience the power and energy of the Super Bowl," says Peter O'Reilly, Executive Vice President, Club Business and League Events, National Football League." In addition to top-level talent spanning a multitude of genres, the festival will feature celebrity and athlete appearances. An array of premium seating offerings, including suites and club packages, will be available also featuring options for premium hospitality. For updates, visit superbowlmusicfest.com. The Bud Light Super Bowl Music Fest is executive-produced by On Location Experiences and SYNERGY Productions, LLC with production support from Live Nation Urban. BUD LIGHT SUPER BOWL MUSIC FEST SCHEDULE Thursday, January 30 - EA SPORTS BOWL featuring DJ Khaled and Friends, DaBaby, and more Friday January 31 - Guns N' Roses Saturday, February 1 - Maroon 5
Tarek Al-Hamdouni has been promoted to Senior Vice President, Digital Marketing, RCA Records, it was announced today.  Al-Hamdouni recently held the title of Vice President, Digital Marketing, RCA Records and will remain in the company's New York headquarters.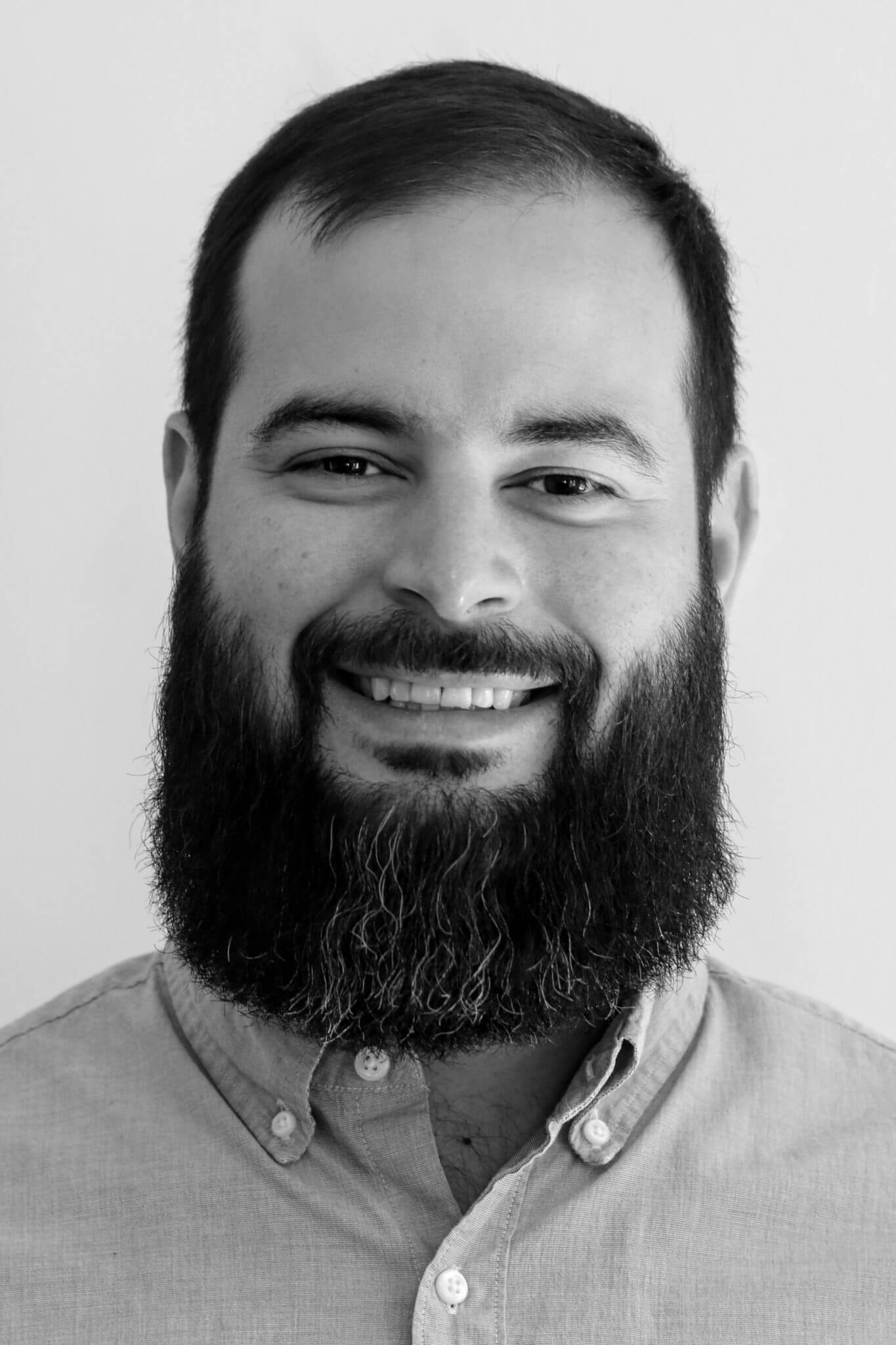 Al-Hamdouni will continue to oversee the digital marketing staff and spearhead the online creative strategy and campaigns across the RCA Records roster.  Al-Hamdouni and his 11 member team have been instrumental in the online campaigns for breakouts H.E.R., Becky G and Calboy as well as for global superstars Justin Timberlake, Miley Cyrus, Foo Fighters and more.  Tarek and his team amplified the launch of Childish Gambino's groundbreaking and hyper viral video for "This Is America," which debuted atop Billboard's Hot 100 and became 2018's biggest video debut.  Most recently, the team executed digital campaigns for Khalid's 
Free Spirit
 and P!NK's 
Hurts 2B Human
 album launches, both of which debuted at #1 on the Billboard 200 Chart.  In addition to the #1 debut, the team's 
Free Spirit
campaign also contributed to Khalid becoming Spotify's most-streamed artist in the world. "I'm incredibly grateful for this opportunity and the continued trust and support of the entire RCA Family," says Al-Hamdouni.  "It has been an absolute dream come true to play a role in the success of our stellar roster of artists and collaborate with our amazing staff over the past 10 years. I look forward to continuing the growth of our digital marketing team during this exciting time for the rapidly evolving music industry." John Fleckenstein, Co-President, RCA Records comments: "Tarek has proven himself an innovative leader in the digital space. He leads an all-star team that provides creative, dynamic and best-in-class digital campaigns for our roster.  We operate in an ever-changing digital landscape of partners and platforms.  Tarek's deep understanding of this landscape combined with a strong passion for music sets him apart. He never forgets that it always starts with a song, an artist; and after that, it's just about finding the perfect audience for our artists.  I couldn't be happier to see him rise at RCA.  We're proud to have him part of our executive team. Al-Hamdouni has worked to bolster his high-performing staff with the addition of a design and motion team dedicated to increase the quality and quantity of RCA's content output in order to drive awareness and streaming activity.  These new additions have allowed the team to create custom streaming initiatives including the award-winning Foo Fighters mixtape generator, which delivered custom playlists to tens of thousands of fans ahead of the launch of their 2017 single, "Run." Tarek began his career a decade ago at RCA. He graduated from Northeastern University with a BS in Music Industry in 2007.  
  [caption id="attachment_108211" align="aligncenter" width="346"]
Sylvia Rhone, President of Epic Records, Photo Credit Mark Baptiste[/caption]
For our successful 2nd annual "Celebrating Women of Color in Media," we were honored to have Sylvia Rhone participate and got a chance to talk the Epic Records president about her thoughts on the current music industry. 
Sylvia Rhone is an industry icon.
She is the President of Epic Records and her history in the industry is inundated with enough success stories to fill this entire magazine. Her legacy has made her one of the most respected executives in the music industry. She has worked for several decades in an industry where most careers last 20 years max and she's still energetic and excited about the future of the industry as she continues to orchestrate the hits.
In an industry that has seen a drastic shift with streaming and digital concepts, we wanted to get Sylvia's perspective on the changes. She rarely does interviews so it's an understatement to say we are honored to have her chime in for this special magazine edition of Radio Facts Honoring Women of Color in Media.
Some think that radio is a dying industry, your thoughts?
I'm not sure the existing research model of radio is sustainable in this new environment. Streaming platforms have the ability to produce data-powered feedback instantaneously and make it easier for fans to discover unknown artists and explore new music. Radio must adapt to this constantly evolving landscape that can now be curated by the listener, or it will face tremendous challenges in the future.
What are three of the first pieces of advice that you would give a new artist?
Aspire to be an artist that can help lead the culture - music has the potential to influence every corner of the globe. If you deliver something authentic and original, you're going to make an impact. A new artist willing to share their emotions and vulnerability can still illuminate the truth in ways we never dreamed possible.
Be true to your vision – create music you can stand by. Don't be representative of a brand or music space that you don't believe in.
Don't avoid the work - there are so many layers to success and unlimited platforms to develop a fan base. The energy and excitement of bringing that first song to the world is like no other feeling you will experience. Enjoy it!
"Streaming has come of age; we've embraced innovation, and now understand the consumer better because of it

."

Epic recently moved the Urban offices to Los Angeles. You have worked in NY for many years how are you adapting?

Last fall we relocated to Los Angeles, which is experiencing an exciting music business renaissance. It was important for us to establish a presence where the creative community can be accessed on so many levels. We are the only Sony label headquartered on the west coast, which we feel provides us with a creative and competitive edge.

Where do you think the industry as a whole is headed and how can we be prepared?

It's difficult to predict the future because of the seismic changes that have taken place in the past decade, but the industry has realized technology can be our ally. Streaming has come of age; we've embraced innovation, and now understand the consumer better because of it. At the same time, it's the creative side of our business that still moves the needle. We must continue to accelerate new methods of creating, curating, and sharing content. That also means embracing the constant cycle of disruption and evolution that comes with technology and work to deliver to the consumer a more immersive music experience.

What do you think is the secret to succeeding in the music industry as an executive?

I believe it is always important to bring something new to the table. Try to contribute a new idea every day and then put that idea into action. And don't be afraid to push the envelope. You must also develop the confidence to solve the real problems that can make or break a project. You don't need to be perfect, but you do need the strength and stamina to overcome the ups and downs that that are part of the challenge. And build relationships along the journey because no one succeeds without a great team fighting alongside you in the trenches.

Who are some of the up and coming industry Women of Color that you think are headed for major success?

There are many women of color who have become successful role models in our business, but it is just as important to note those who still feel undervalued. The music industry has made great strides in identifying and developing young minority talent, but it can still be a very insular business. We need to be more conscientious, and strive to ensure our executive leadership positions reflect the cultural, racial, and gender-role shifts that have transformed our society. As far as up-and-coming women making an impact, I don't know everyone, but these are women I can speak for: LaTrice Burnett, Traci Adams, Margeaux Rawson, Lisa Brunson, and Nicole Wyskoarko, to name a few.

Where is your favorite place to vacation and how do you wind down?

I like to travel and some of my favorite places are St. Barts and Europe. I also wind down by relaxing at home.

Tell us about some of the projects you are working?

We're in a really great period right now, we have three artists in the Top 5 Albums with DJ Khaled, French Montana, and 21 Savage.

Get your copy of this monumental issue while they last for just $20,00. Click below