Home
Tags
Broadcast Music
Tag: Broadcast Music
BMI Sets Revenue Records With $1.283 Billion - Company Distributes $1.196 Billion to its Songwriters, Composers & Publishers, Up $78 Million Over Previous Year
BMI (Broadcast Music, Inc.) ended its fiscal year on June 30 once again breaking revenue records with $1.283 billion, up 7% over the previous year. BMI also distributed and administered $1.196 billion to its songwriters, composers and publishers, its highest distributions ever, and a 7% or $78 million increase over last year. These results mark the most reported public performance revenues and highest royalty distributions of any music rights organization in the world. In making the announcement, BMI President & CEO Mike O'Neill, said, "BMI values the trust our affiliates place in us, and we are gratified to once again generate record revenues on their behalf. Our achievements are a direct result of the unrivaled creativity of the songwriters and composers we represent and the worldwide popularity of their music." O'Neill added, "We always strive to do better, and we will continue to work hard to champion the rights of our creators and protect the value of their copyrights." The $1.196 billion in total distributions includes domestic and international royalties, as well as royalties from direct deals that BMI administers on behalf of its publishers. Distributions from direct deals grew $9 million in FY '19 for a total of $62 million, holding steady at 5% of BMI's total distributions. The company achieved these milestones while maintaining its record-low overhead rate. When factoring in the impact of direct deal administration, BMI continues to distribute nearly 90 cents of every dollar directly back to its songwriters, composers and publishers. BMI's total domestic revenue, encompassing digital, media and general licensing, topped out at $943 million, a $63 million, or 7%, increase. That growth was driven by a $47 million increase in digital revenue, up 22% year-to-year for a total of $262 million. New deals with the growing video-on-demand streaming market, including Twitch and Amazon Channels, as well as new licensees in the eFitness market, such as Peloton and Flywheel, helped drive that success. General licensing, which is generated from businesses like bars and restaurants, hotels and fitness centers, along with other income, also posted record results of $169 million, an 8% gain year-to-year, representing 18% of BMI's domestic revenue pie. The company added approximately 16,500 new businesses to its growing portfolio in this sector. Revenue from cable and satellite sources once again generated the largest portion of BMI's domestic revenue at 30%, while traditional radio and television accounted for 24% of the overall domestic total. Notably, BMI's digital revenue has now grown to encompass 28% of the company's total domestic revenue portfolio and is now the second biggest contributor to that total. BMI's international revenue also reached an all-time high of $340 million, an increase of $21 million, or 7% over the previous year. The strength of BMI's repertoire of film, television and songs helped the company achieve these record results in spite of a negative foreign exchange hit of $23 million caused by the strengthening dollar overseas. In addition, BMI saw its affiliate membership surpass one million for the first time ever, with over 90,000 new songwriters, composers and publishers joining the organization this year. Notable new signings included Lil Nas X, Kendrick Lamar, Brandi Carlile, Willie Colón, and Sarah Schachner, among others, while agreements were extended with Imagine Dragons, Eminem, Shakira, John Legend, Harry Gregson-Williams, Eric Church, P!nk, Rihanna, Ben Decter, J Balvin, Hozier, Halsey, Horacio Palencia, and many more. BMI processed 2.19 trillion performances in FY '19, a 29% increase over last year. Of that total, 98% were digital performances, reinforcing the critical need for fair compensation for songwriters, whose musical contributions provide the very foundation of the streaming services' businesses.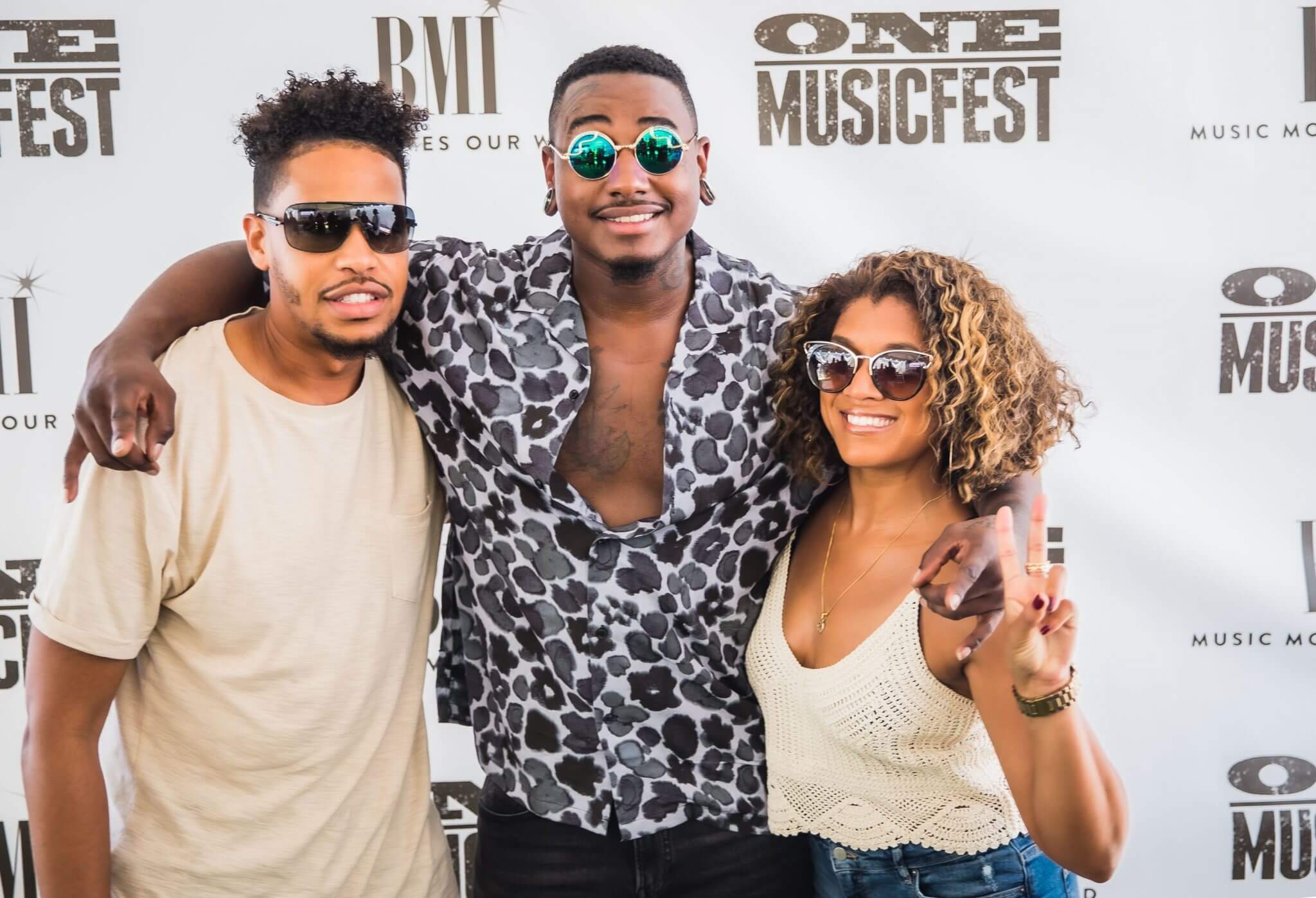 This past weekend, BMI (Broadcast Music, Inc.) hosted its first ever BMI branded stage at ONE Musicfest in Atlanta, GA. Set in the amphitheater in Centennial Olympic Park, the stage showcased the incredible talent of emerging BMI singer/songwriters.
On Saturday, September 7th and Sunday, September 8th, music lovers were treated to sets by ten of the industry's hottest acts and some of Atlanta's finest homegrown talent including Kodie Shane, Yung Baby Tate, Tayla Parx, Trinidad James, and Lloyd. Click the links below for high res photos from all the performances on the BMI stage: *Photo Credit: Tony J. Davis/@atl_gemini for BMI* For more information on the BMI Stage at ONE Musicfest, please visit, www.bmi.com and follow @BMI on Twitter for updates on your favorite acts. To join the conversation, use #BMIONEfest. ONE Musicfest is the Southeast's largest annual Black progressive music festival, featuring a diverse range of music, including classic and next-generation hip-hop, soulful R&B, alternative, and rock. Started in 2010, ONE Musicfest is now recognized as one of the most highly-anticipated celebrations of the arts in the Southeast, with this year's festival expecting an attendance of 50,000 music lovers from throughout the country.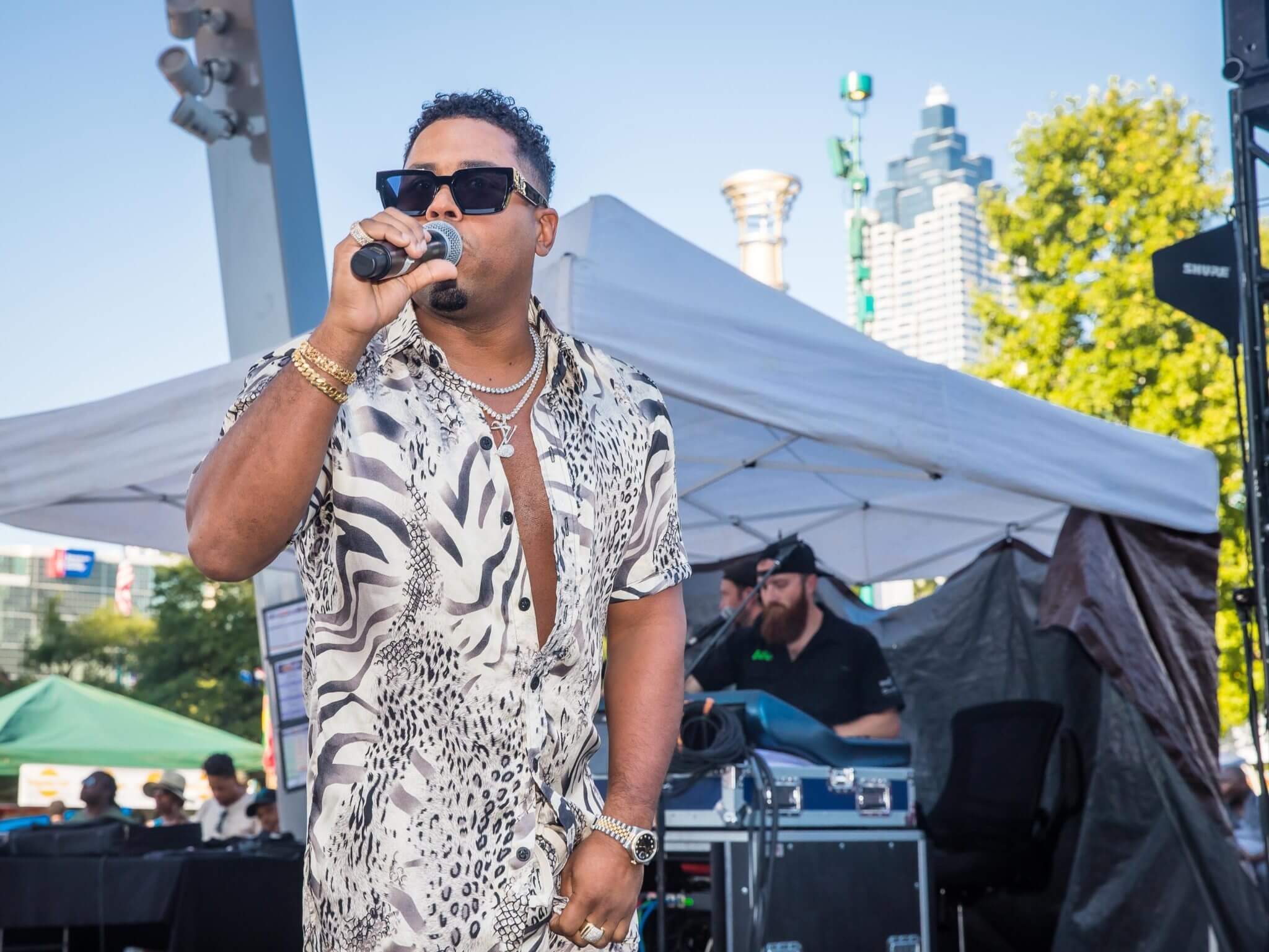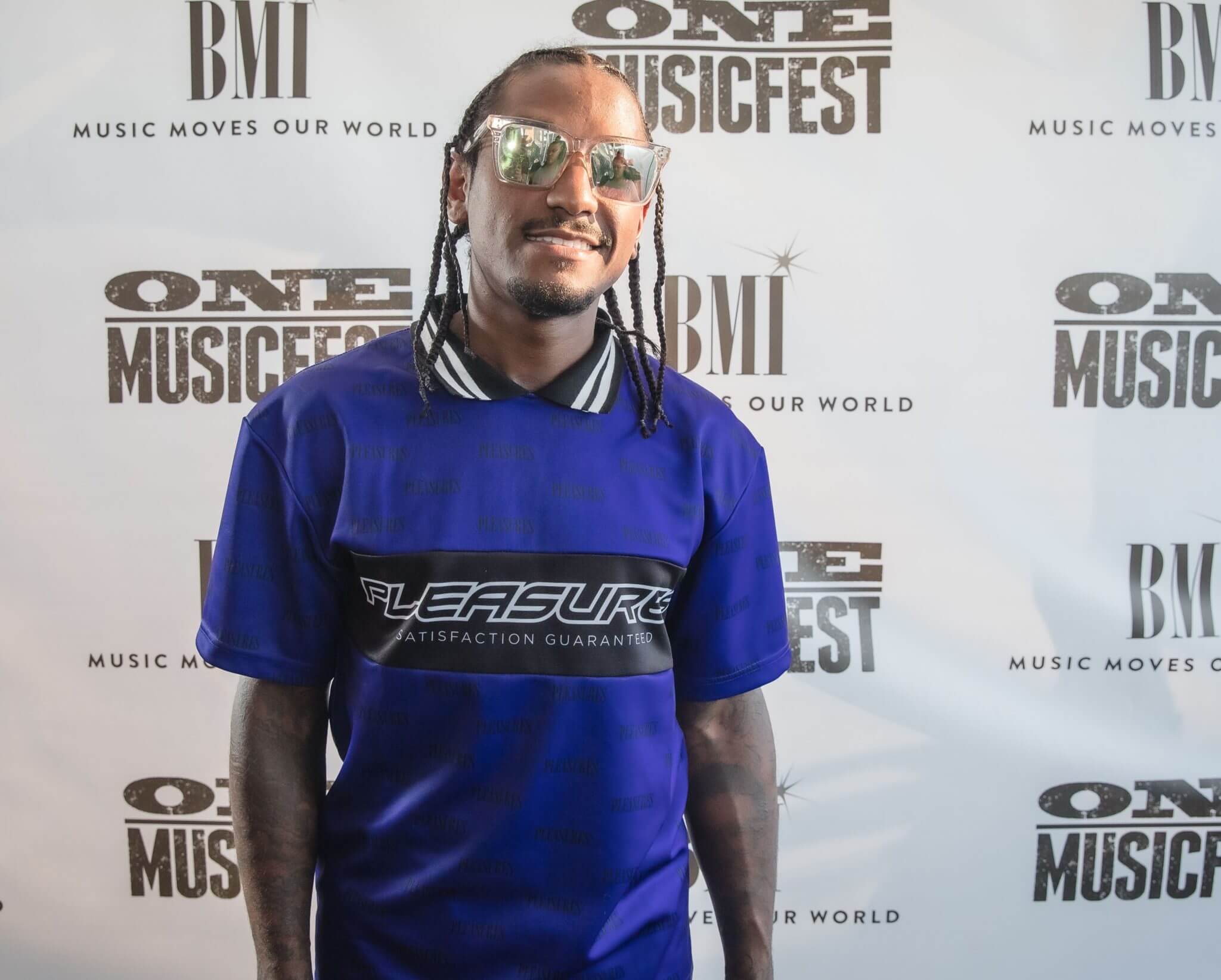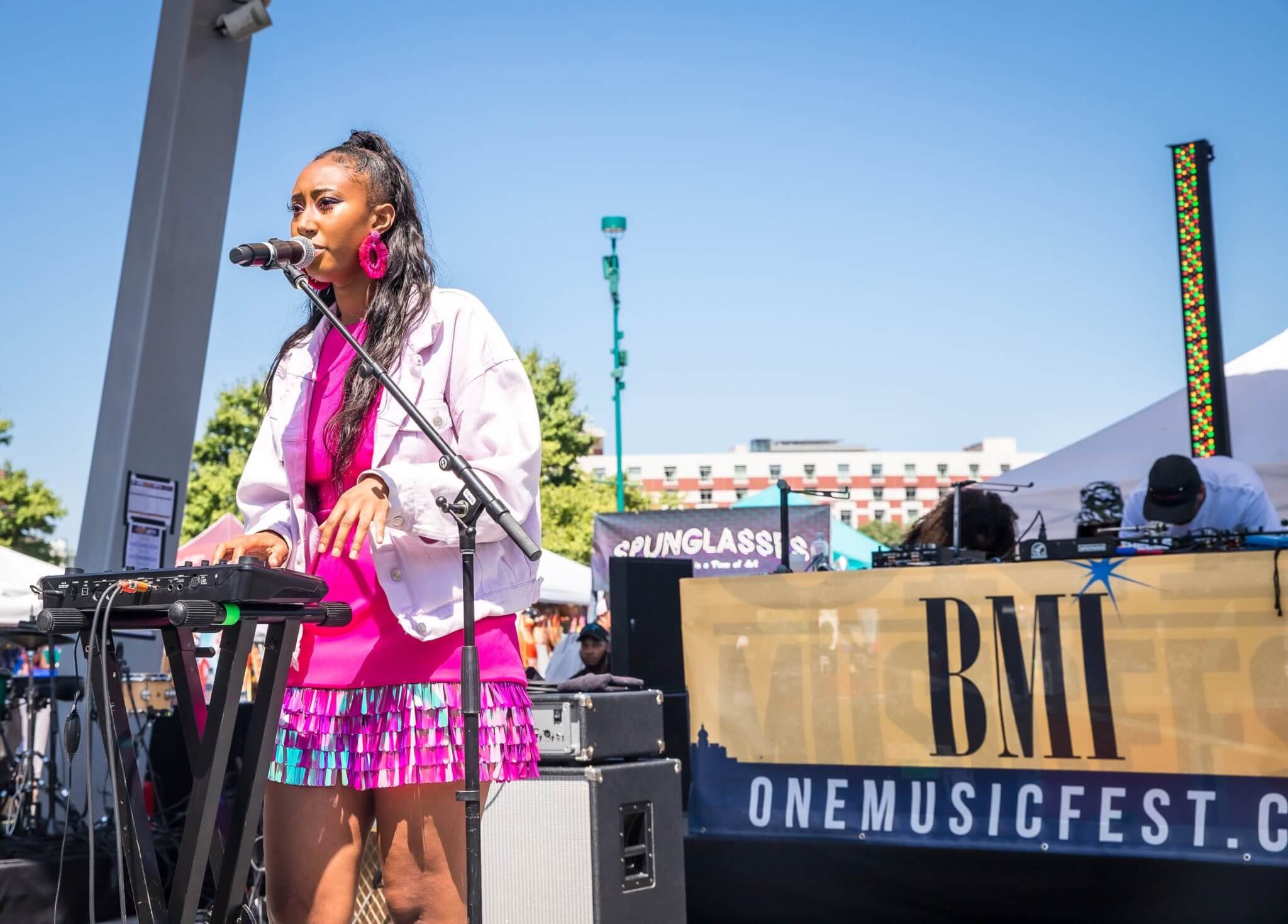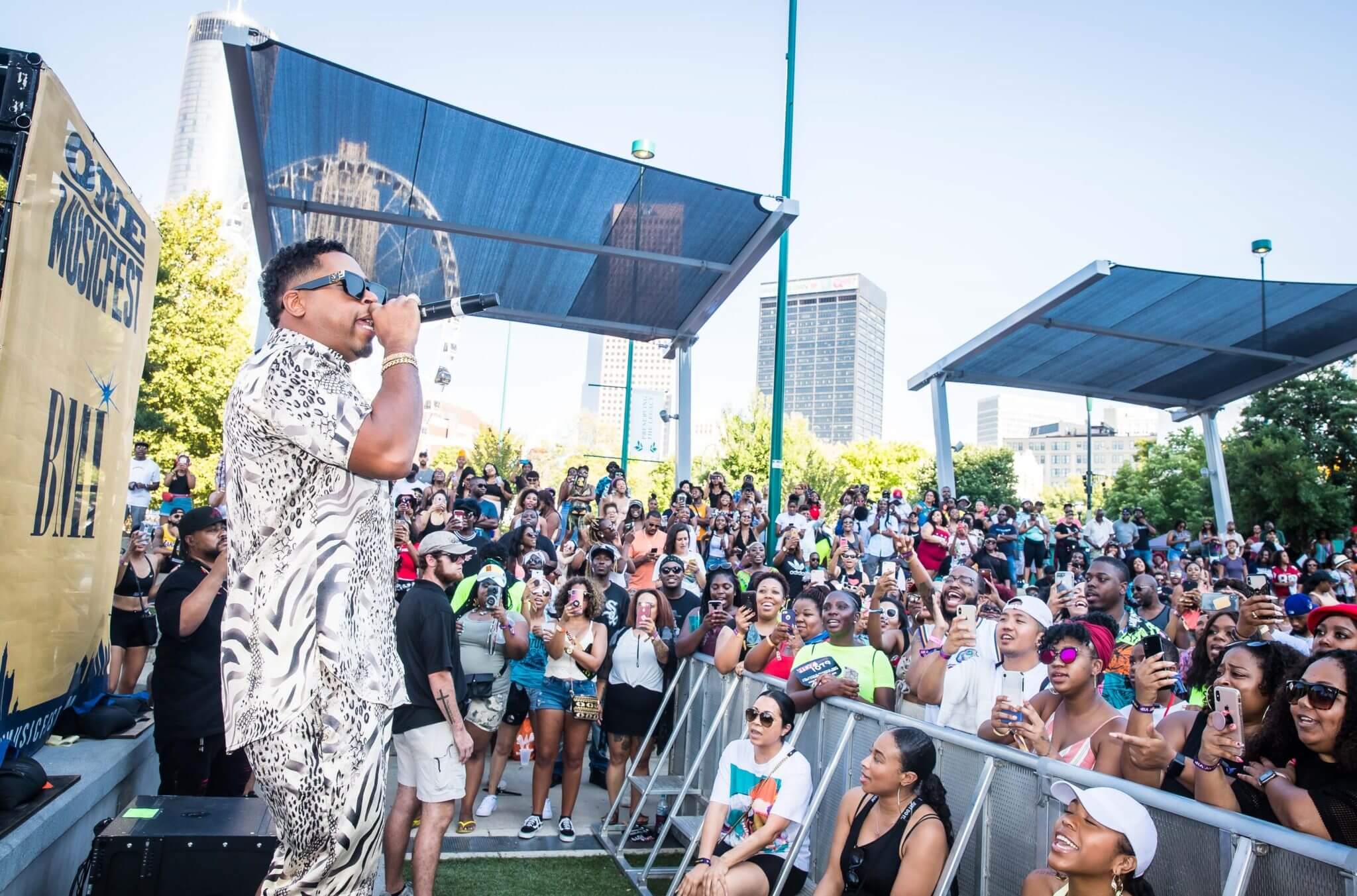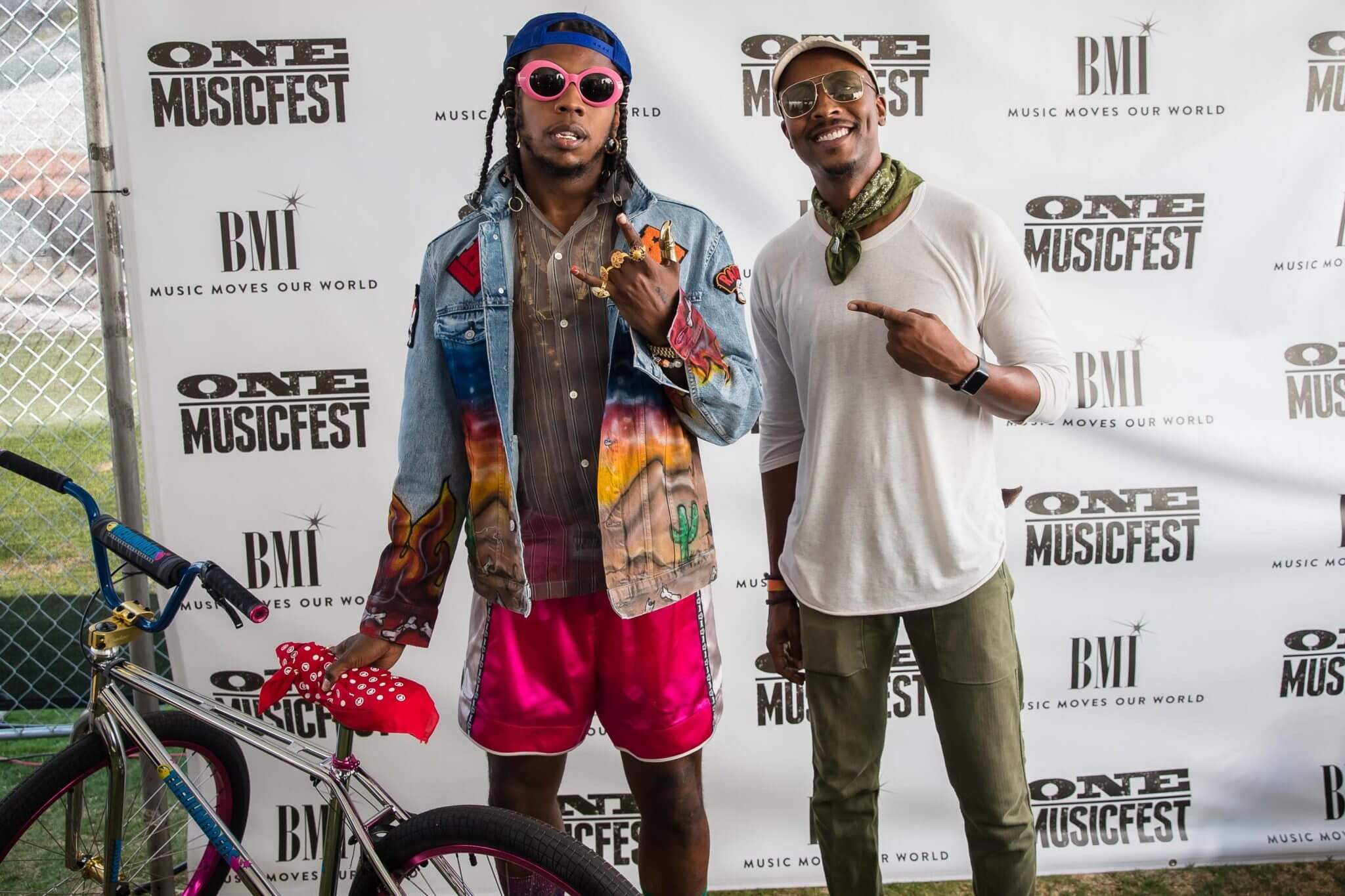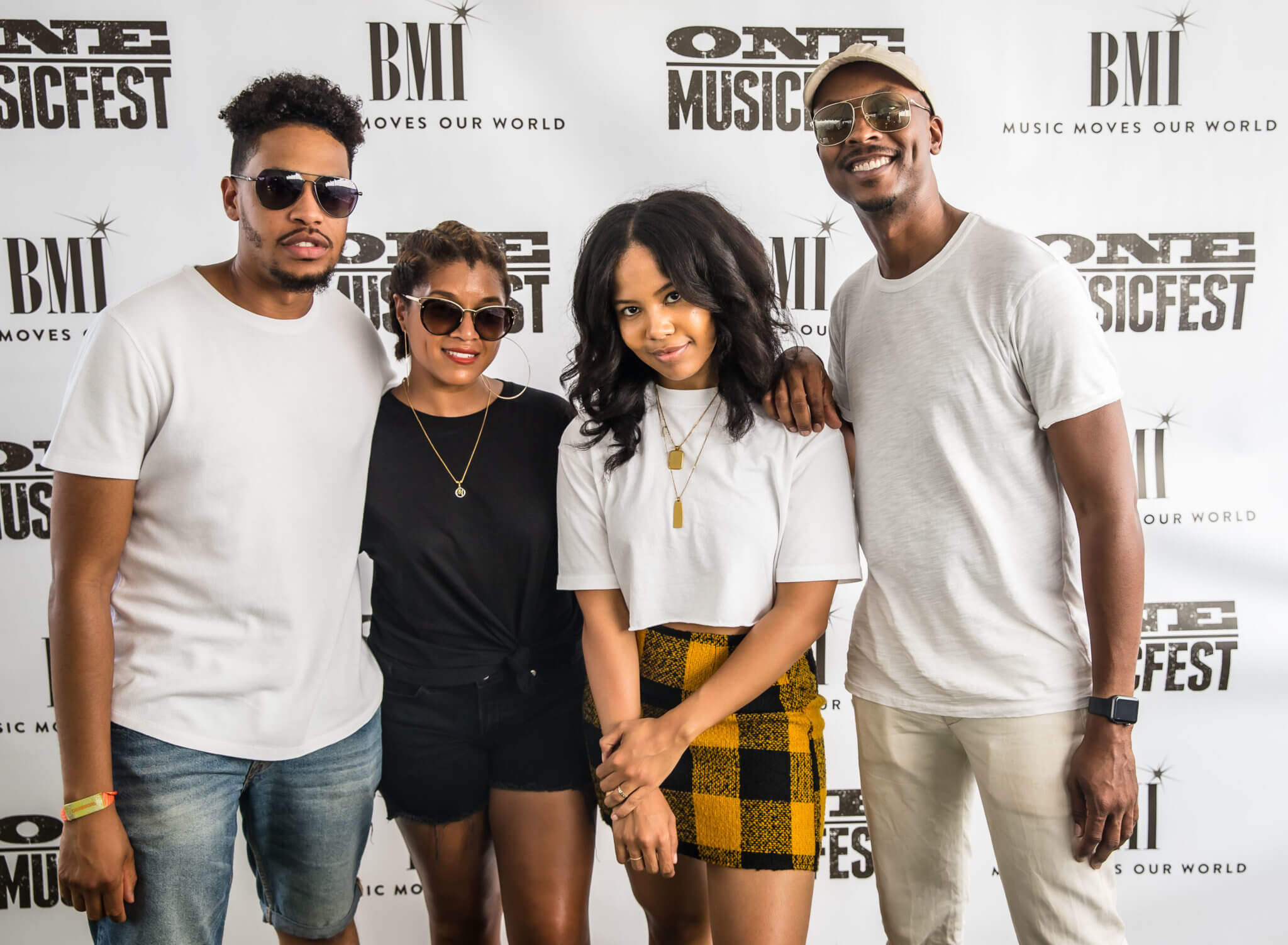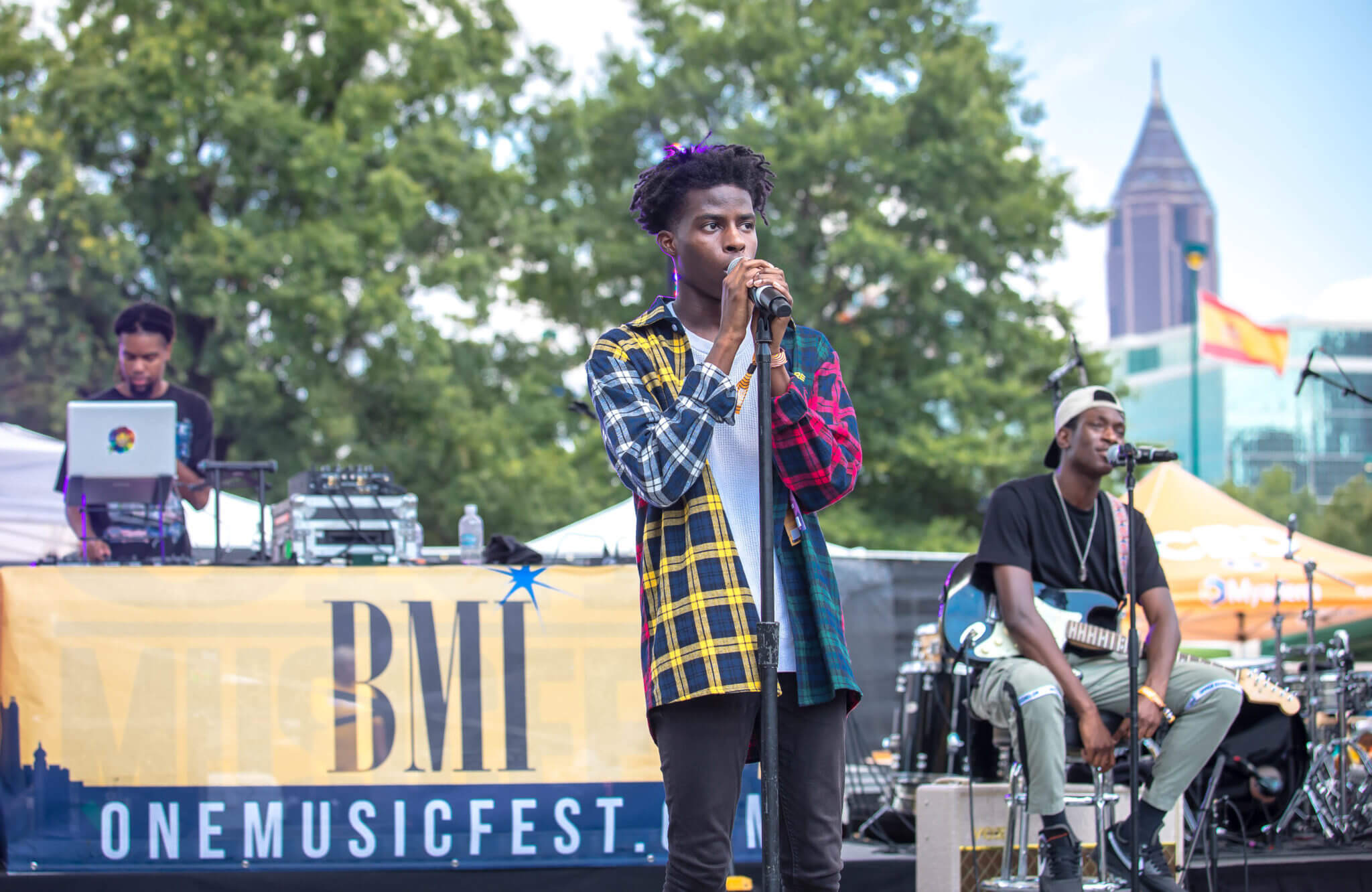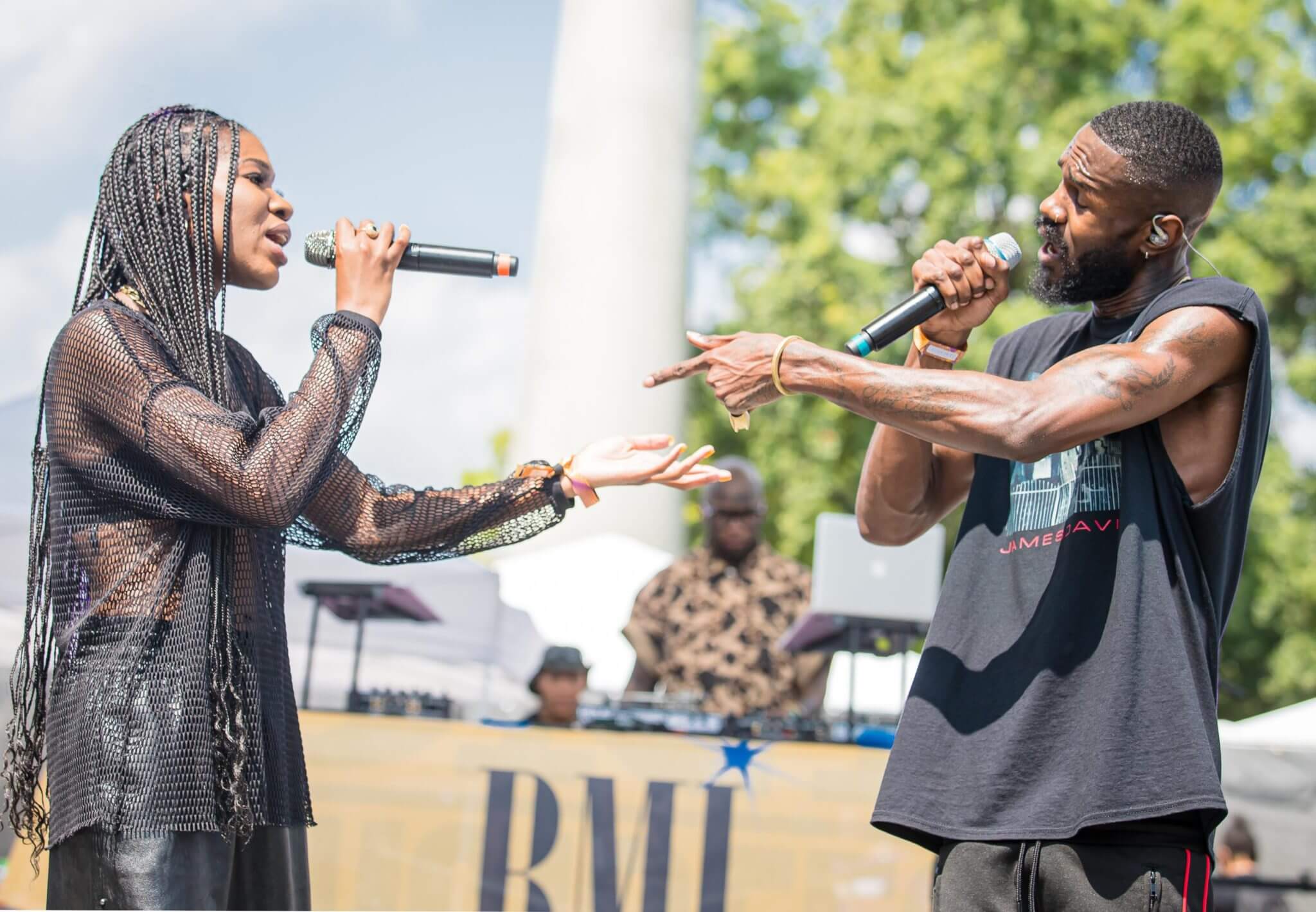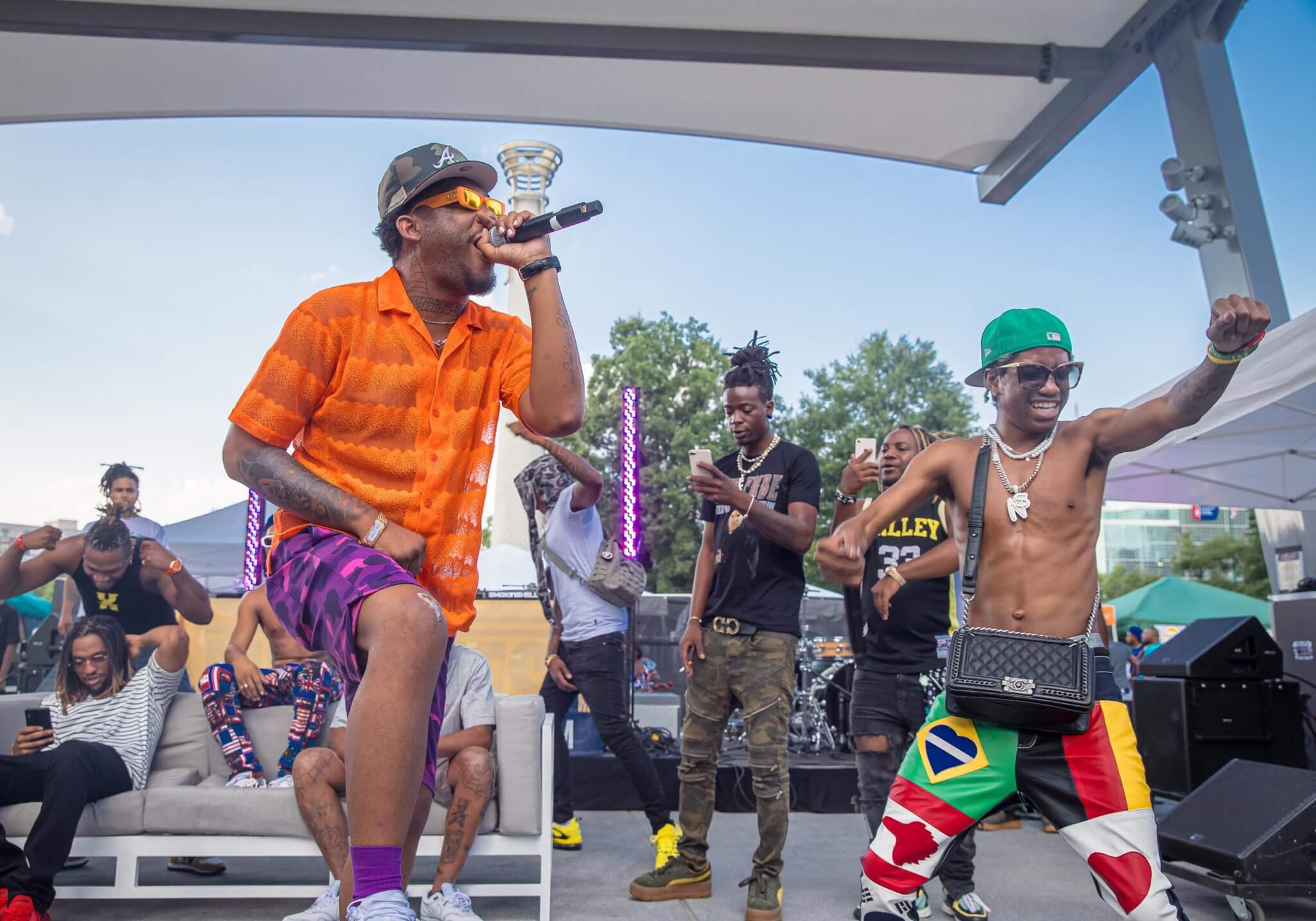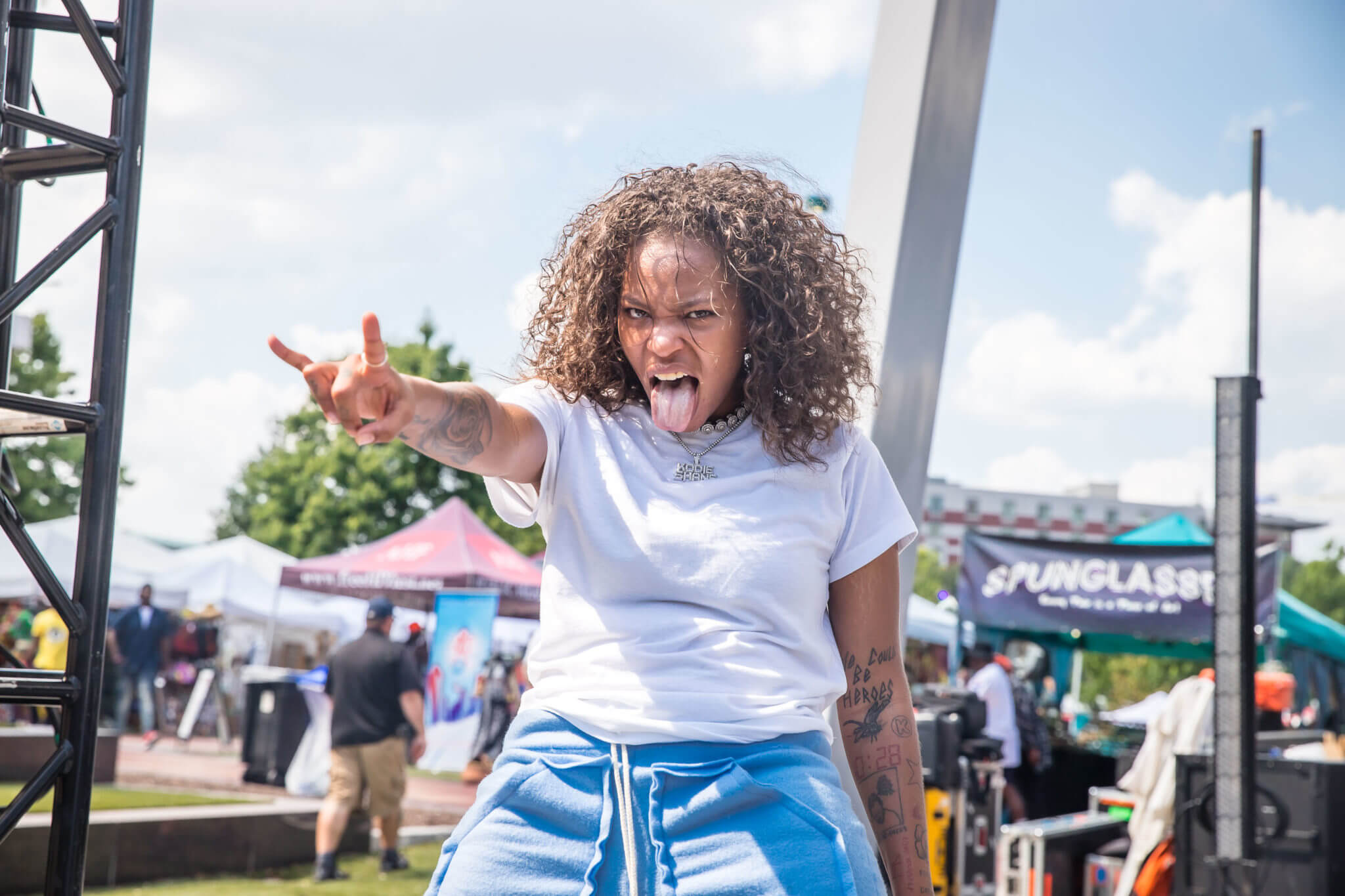 THE LIGHTS GO UP ON THE BMI STAGE AT ONE MUSICFEST - THE FIRST-EVER BMI STAGE AT THE FESTIVAL WILL FEATURE PERFORMANCES BY - KODIE SHANE, YUNG BABY TATE, LLOYD AND MORE
September 7 – 8 at Centennial Olympic Park BMI (Broadcast Music, Inc.) is proud to announce a new partnership with ONE Musicfest in Atlanta, GA. For the first time in the festival's 10-year history, BMI will have a dedicated stage in Centennial Olympic Park, showcasing the incredible talent of its emerging singer/songwriters. On Saturday, September 7th and Sunday, September 8th, music lovers can stop by the BMI Stage to witness ten of the industry's hottest up-and-comers, including some of Atlanta's finest homegrown acts. "We are extremely excited to launch the inaugural BMI Stage at One Musicfest," said BMI Vice President, Creative, Atlanta, Catherine Brewton. "The musical excellence of this city continues to leave a significant mark on the entertainment industry. We're thrilled to shine a spotlight on some of our most promising talent and contribute to Atlanta's acclaimed reputation as a beacon of new music discovery." For more information on the BMI Stage, please visit, www.bmi.com and follow @BMI on Twitter for updates on your favorite acts. To join the conversation, use #BMIONEfest. BMI STAGE SCHEDULE Saturday, September 7 Sunday, September 8 Cam The Artisan | 1:00-1:30pm Parisalexa | 12:30-1:00pm JAMESDAVIS | 2:15-2:45pm 7AM | 1:30-2:00pm Kodie Shane | 3:30-4:00pm Tayla Parx | 2:30-3:00pm Baby Rose | 4:45-5:15pm Trinidad James | 3:15-3:35pm KEY! | 6:15-6:45pm Yung Baby Tate | 4:00-4:30pm Lloyd | 5:00-5:45pm
[caption id="attachment_237971" align="alignnone" width="1146"]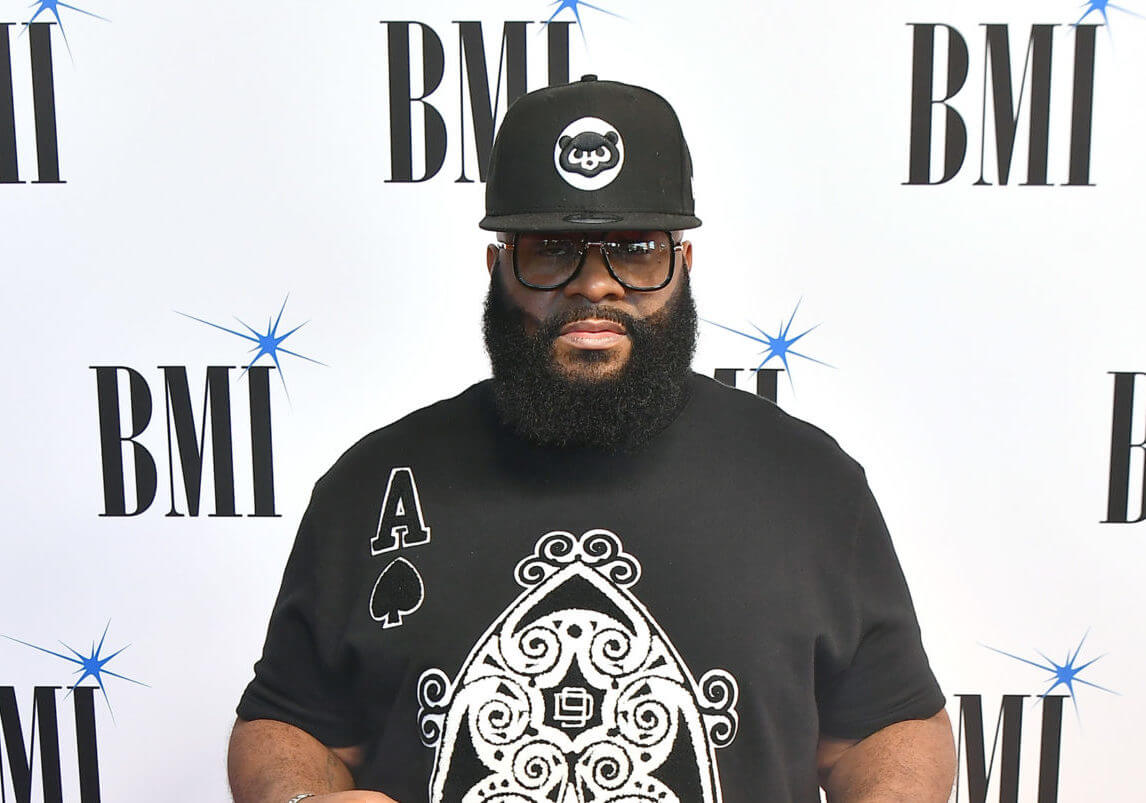 (Photo by Paras Griffin/Getty Images for BMI)[/caption] Radio Facts is sad to report that industry vet and Grammy Award-winning songwriter LaShawn Daniels has died at 41. He was known as "Bi Shiz" and he wrote many songs in the 90s and 2000's for major artists including Michael Jackson, Destiny's Child and Brandy and Monica. His music industry peers expressed their condolences and memories on social media.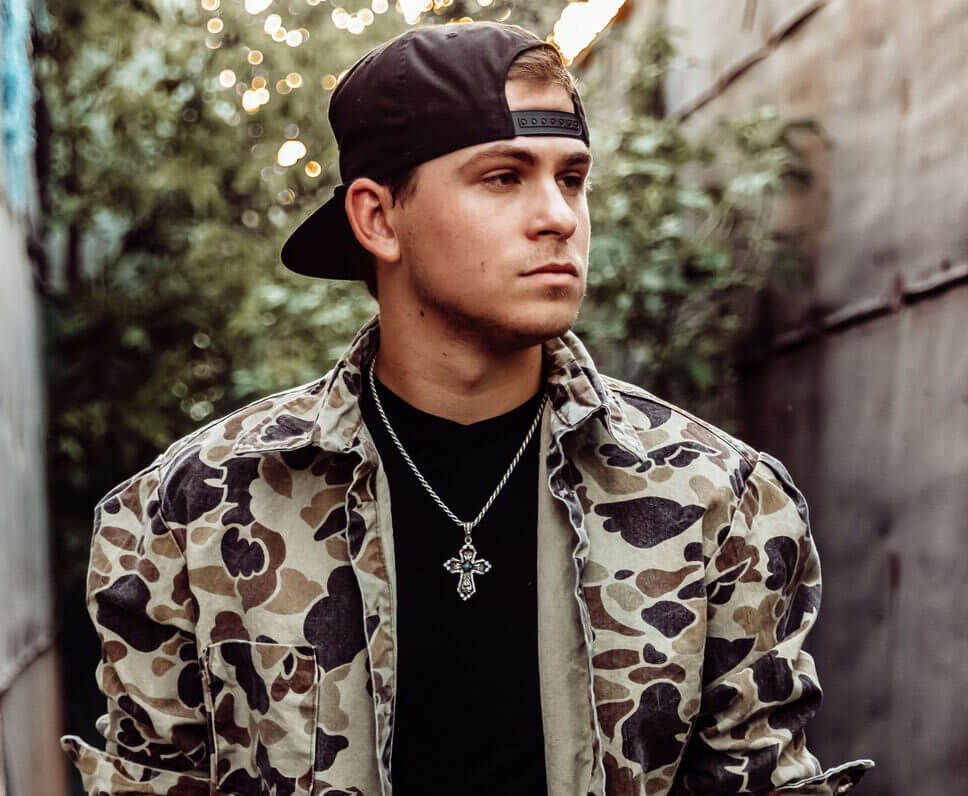 WASHINGTON, D.C. – The BMI Songwriters Spotlight Series is returning to the 2019 Radio Show with support from HD Radio. All performances are free for registered attendees and will take place during select sessions and events. The Radio Show is held September 24-26 in Dallas, Texas and produced by the National Association of Broadcasters (NAB) and Radio Advertising Bureau (RAB). "BMI is proud to once again partner with the Radio Show to give our emerging songwriters a platform to showcase and share the artistry behind the music we all tune into every day," said BMI Vice President of Industry Relations Dan Spears. The current schedule is below: MAX STALLING September 24, 4:00 p.m. - 5:30 p.m. - Tuesday General Session Max Stalling is a country musician and native Texan. His latest album, "Home to You," earned nominations for Best Album and Best Male Vocal at the Lonestar Music Awards. He was honored with a star on the South Texas Music Walk of Fame in 2008. KYLIE RAE HARRIS September 25, 8:30 a.m. - 10:00 a.m. - Wednesday Headline Session Kylie Rae Harris's unique blend of country and folk helps her stand out as a singer-songwriter. She was named as New Female Vocalist of the Year in Texas and starred in the reality documentary series "Troubadour, TX." "Waited," the opener from her first EP, was played on The CW's show "Hart of Dixie." MADISON RYANN WARD September 25, 11:45 a.m. - 1:15 p.m. - Lunch Madison Ryann Ward combines soul, blues and pop music. Her timeless sound gained the attention of producer Jay-Z and led to an appearance on David Letterman's "My Next Guest Needs No Introduction." Ward's single, "Mirror," received acclaim from Billboard and Music Connection, among others. PAYTON SMITH September 25, 3:45 p.m. - 4:45 p.m. - Wednesday General Session '90s sound and classic guitar rock continue to influence Payton Smith's style of country music. The Nashville-based artist performed at the CMA Music Festival in 2018 and released his first single, "Let Me Help You," in 2017. Smith was recently signed by Big Machine Label Group. CHRIS COLSTON September 26, 7:30 a.m. - 9:00 a.m. - Thursday Headline Session Texas native Chris Colston combines a classic sound with his hometown roots to create his unique style, which is also influenced by his love for blues and rock n' roll. "Gone," the title track from his 2018 EP, quickly surpassed a half-million streams upon its release. Additional information about the 2019 Radio Show is available
here
.