Radio Facts recently did a poll of our readers 40 and over about what they were most concerned about in their lives right now. There are not many surprising things on the list but we wanted to explore anyway. Here we offer suggestions for solutions as well.
Click next at the bottom to
see
the next segment. 
#13 - Poor Eating Habits 3.14%

The last, yet still a paramount, thing that most of our participants stated was most important to them was changing bad eating habits. As we get older the bad foods cost a much higher price. It is a challenge. Few people like to cook so fast food and restaurant alternatives have become a staple for busy people. Problem is both fast food spots and restaurants have horrific ways that they cook food for mass production which can cause mass heart attacks strokes not to mention a huge dent in your earnings.
SOLUTION: 
Get a subscription to Netflix and watch the plethora of shows on how toxic meat and the American diet is. By the time you get done watching one of the migrant workers routinely stab a dead pig in the leg and watch the infected thick green and chunky puss spurt out and then watch the worker package the infected pig for grocery store delivery, you'll be running to your freezer to toss out the extra thick bacon and pig snout you were planning on having for lunch tomorrow. What we do today is paramount in preventing diseases and illness in the future.
ACCESSIBILITY: Many cities have vegetarian or healthy cooking and clean eating classes and there are many meal planning services that help people who are too busy to cook like Home Chef. Click NEXT below for next segment
#12 - Being old and alone 3.59%

Even when we are married or in a great relationship, there are no guarantees. Many women expressed dismay over former restauranteur B. Smith's husband having a new woman in his life while they both care for her as she continues to decline with Alzheimer's.
SOLUTION: 
What we do during the week determines our weekends. Stop and meet people, go to events even just to work the room and visit family in other cities during the weekends. The busier you are the more attractive you become. The universe likes what's moving not what's standing still and waiting. Call those people that you get business cards from to follow up. A whopping 95% of the business cards people hand out are never used. You never know what kind of opportunities you may be passing up.
ACCESSIBILITY:
There are many apps for meeting likeminded people for those who are too busy. There is often a perception that the act of using an app to meet people is desperate but so is being alone. As the saying goes, whatever you are looking for, there is an app for that. To start, check out
Meetup.com
#10 - Making Major Changes in Life 4.93%

When you get past 40 jumping from job to job or city-to-city becomes more intimidating
SOLUTION:
Do it anyway. Fear is what happens before we change.  Having options is like having insurance, as long as you have it you rarely need it. The problem comes from not exploring our leverage or ability to expand our knowledge base. After the age of 40, we should be secure enough to WANT to create other opportunities for ourselves by making ourselves more marketable instead of waiting for someone else to determine our fate.
ACCESSIBILITY:
There are many online schools that give accredited degrees in record time and many services like "
Meet Up"
 as previously mentioned that have meetings for any and all types of people who have something in common in every city.
#9 - Family Relationships 5.16%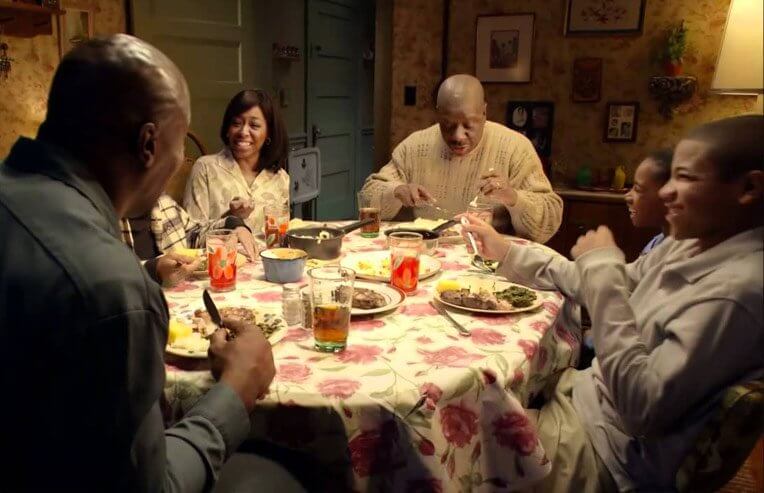 Your family can make or break you. As we get older things change. We start to take care of our parents then start thinking about our own mortality. Older people are very fragile and childlike and greatly depend on their children, the family of the system to take care of them. Not knowing if we will have that same support system is intimidating. Not being able to help is heartwrenching.
SOLUTION:
Before you throw yourself down a flight of stairs, be there for your family and don't worry about the future. There are no guarantees and things will not always be as they are but you can live for the moment.
ACCESSIBILITY:
Eliminate future guilt, settle the differences you may have had in the past with family members and reconcile what you can and move on from what you can't.
#8 - Age discrimination 5.16%

Losing a job for a person over 40 can have devastating effects especially if the person works in a youth-driven industry and/or has not gotten into a management position.
THE GOOD NEWS:
Millenials and GenZ'ers are very impatient and undecided. Employers, including entrepreneurs, are starting to look more and more at older workers to help their businesses grow with maintaining more stability and less repeated training. As a business owner myself, I can tell you hiring good help is one of the greatest challenges for any small business.
ACCESSIBILITY:
People over 40 need to also make themselves more marketable by learning online skills like Wordpress and using their leverage to promote their skills on sites like Upwork. There are many people over 40 who make thousands a month using their expertise to help others around the world on sites like these.
#7 - Starting another career 5.61%

The best way to be prepared for the future? Be PREPARED for the future. Start training yourself NOW instead of waiting for the bottom to fall out. I have an aunt who just graduated with her masters at 75. It's never too late and the busier we are building the less we fear destruction that's out of our control.
SOLUTION: 
Ask yourself what you would do if you got fired tomorrow? Don't wait until you actually get fired. Ask yourself where you want to be in two years. PLANNING is key, it puts you in control of your destiny instead of someone else.
ACCESSIBILITY:
Chances are if you have been working for 20 to 40 years. You have some type of leverage that can get you in the door doing something else. We usually always have something to fall back on and further develop and explore.
#6 - Continued relevance in my industry 5.83%

Within the music industry, this is a very slippery slope. Once you lose your relevance you days are numbered UNLESS you have other skills and can morph into something else.
SOLUTION:
ALWAYS surround yourself with younger and smarter people. Everyone benefits. You benefit them with your experience and they benefit you with their knowledge that you may lack. Quincy Jones has ALWAYS surrounded himself with people of all ages it keeps him young and relevant.
ACCESSIBILITY:
Interns, Colleges, Meetups etc.
#5 - Losing Weight 5.83%

VERY difficult especially as you get older. BUT necessary ... as you get older.
SOLUTION:
What you put in is what you get out. Something as simple as not eating after 5 can help drop 2 to 5 pounds a week. Do what works best for you. The small investment can pay off huge dividends. Crash diets always fail. Don't be in a hurry just be effective. Think about how fast a month goes by. You know your body better than anyone else.
ACCESSIBILITY:
Most of us have more than enough experience dieting and losing weight. Again, explore what works best for you but make it small changes and take your time for long term effectiveness.
#4 - Finding ways to Help Others 6.28%

Change your life for the better by changing someone else's life for the better. This is a great investment in your future
SOLUTION:
There are many volunteer agencies that need help every day. The feeling that you get from helping others in need is like no other. Giving money to relatives is not "helping others" (especially when you probably won't get it back) visiting a nursing home and helping an older person with no family IS.
ACCESSIBILITY:
Check out sites like
Volunteer Match
#3 - Job Security 7.17%

There is, unfortunately, no such thing. We are not as afraid of losing our job as we are losing our payday. The art of learning to make your money work for you instead of the opposite is literally at your fingertips. MOST people are in endless debt with credit cards and expenses and today, EVERYBODY is after your wallet or purse with many services we don't need.
SOLUTION:
Seriously consider hiring a bookkeeper and CPA. It's like hiring a great trainer at a small gym. They will tell you where you are wasting the most money, how you can save money and where you should put your money. Some people will say "I don't have the money to pay them" but when you see the money that you waste each month, you will see you will actually SAVE more money by hiring them. Everybody needs a good money team.
ACCESSIBILITY:
Look on Yelp then do your own fast research after you look at local bookkeeper and accountant reviews. It's probably a good idea to hire them separately because then you have two people on your team instead of one. Beware of generic email addresses like @gmail.com or @yahoo.com. You want an accountant who is account
able
and if they don't have a website with their own extension like James@jamesbookkeeping.com it may not be a good idea to hire them. Also, if they have an office space that's an added bonus. I would suggest meeting them for coffee to see what kind of vibe or energy you get from them.
#2 - Improving Health 8.97%
[caption id="attachment_216790" align="alignnone" width="2048"]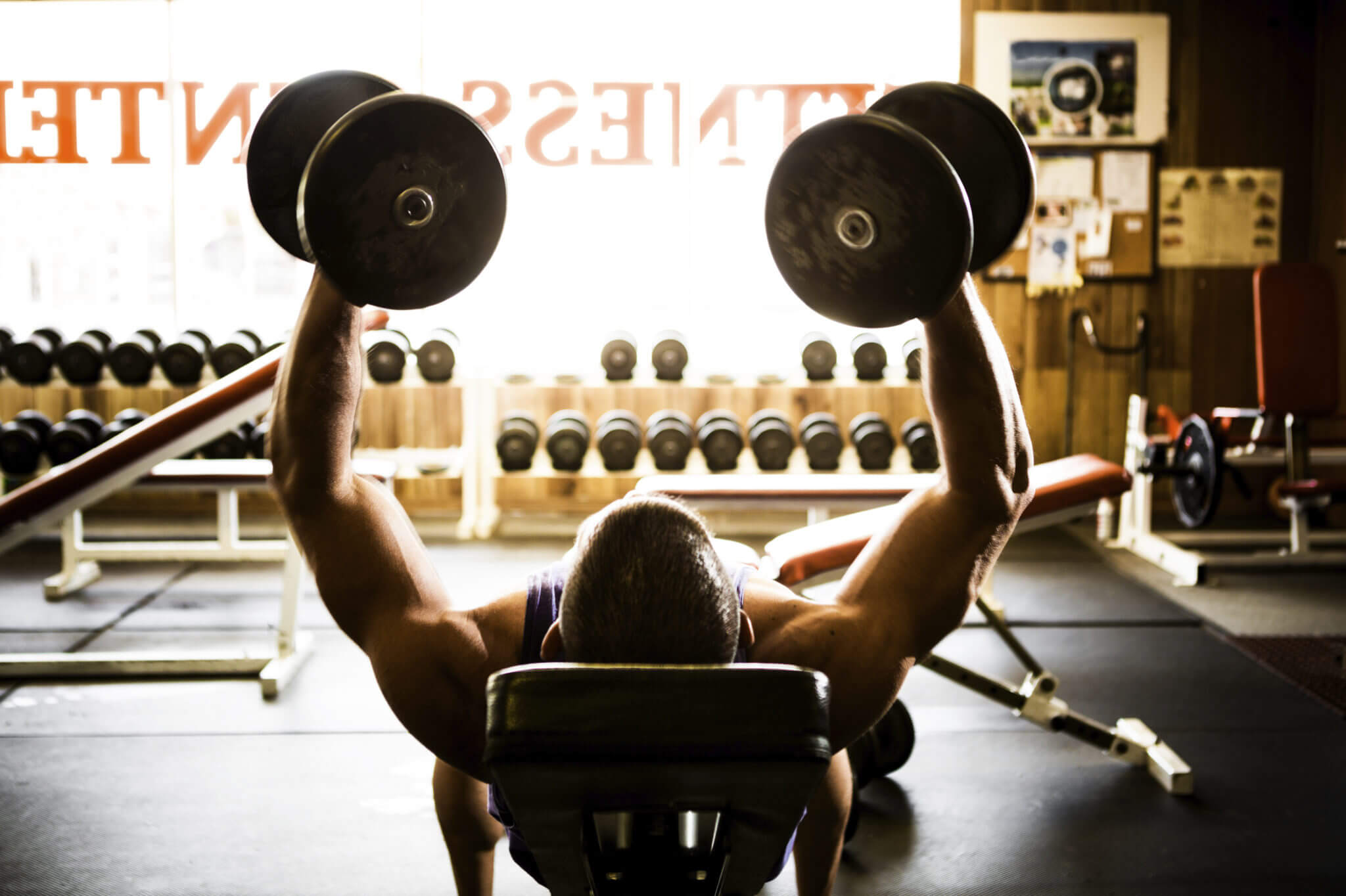 Working Out[/caption]We are very busy and it's SO easy to lose track of the need to work out.  Going to the gym can be a hassle when it's packed in the morning and in the evening after work with people just sitting on the machines or leaving the machines nasty. A commercial gym is an interesting place because MOST people don't go there to work out as much as they do to HANG out. There are a lot of lonely people that occupy the space in a gym having no idea how to work out but the energy can be negative when you are trying to accomplish a goal of getting in better shape. In addition the trainers at most commercial gyms are a joke, few are in shape and they want to lock you into huge contracts to use a trainer but the language in that contract states that if you find a trainer and they leave (and they always do because of the low pay) they can assign you another trainer of THEIR choice and you won't get your money back.
SOLUTION:
Seriously consider using a smaller NON-commercial gym where trainers pay to train people. There is no sneaking around and breaking the commercial gym rules by risking getting your membership banned and when a person invests in him or herself they are serious about what they do.
ACCESSIBILITY:
Seriously consider joining outdoor sessions to walk or run AND consider joining weekend groups that workout. This is a great way to meet people too. They are all over meetup and Groupon. The more variety you have the better your chance of success.
#1 - Planning for Retirement 10.99%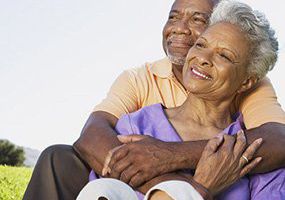 This is the number one concern. We spend our entire lives working and paying a lot of taxes just to end up in a position where we cannot afford to EVER stop working. In the music industry, I always talk about how fortunate record people and salespeople are at radio stations. They have access to financially prepare for the future but radio Radio DJs don't have that luxury. We have absolutely no resources to teach us about finance.
SOLUTION:
Talk to a financial advisor. You don't have to commit but at least find out what you need to do. Many will tell you to put aside six months worth of living expenses and it seems impossible but they are right in the sense that if you can't do that, you are already living WAY above your means which is what is causing the problem in the first place.
ACCESSIBILITY:
Again you can find financial advisors on Yelp or ask for suggestions from friends and colleagues.
SHOWTIME ACQUIRES THE GO-GO'S, A FEATURE DOCUMENTARY ABOUT THE ICONIC ROCK BAND
The Alison Ellwood-Directed Film Will Premiere Later This Year
LOS ANGELES – February 9, 2019 – SHOWTIME announced today it has acquired U.S. rights to THE GO-GO'S, a feature documentary about the most successful female rock band of all time, with plans to premiere the film later this year. Alison Ellwood (HISTORY OF THE EAGLES, American Jihad) will direct the project. The band granted full access for this textured biography featuring candid interviews and archival footage to tell the real story of their meteoric rise to fame and the journeys, triumphs, laughter and struggles along the way.
As the first multi-platinum-selling, all-female band to play their own instruments, write their own songs and have a No. 1 album, the Go-Go's are rooted in music history as not just a pop phenomenon but groundbreakers as well. Born out of the L.A. punk scene, Charlotte Caffey (lead guitar, keyboards and vocals), Belinda Carlisle (lead vocals), Gina Schock (drums), Kathy Valentine (bass and vocals) and Jane Wiedlin (guitar & vocals) didn't play the part of bad girls – they were genuine punk rockers. Their 1981 debut album "Beauty and the Beat," featuring the hits "Our Lips Are Sealed" (one of Rolling Stone's 'Top 100 Pop Singles') and "We Got the Beat," was one of the most successful debut albums of all times, was at No. 1 on the Billboard charts for six consecutive weeks, and resulted in a Grammy® nomination for Best New Artist.
Ellwood's feature film directing credits include HISTORY OF THE EAGLES, American Jihad, Spring Broke and Magic Trip: Ken Kesey's Search for a Kool Place. Her television directing credits include Death Row Stories, Locked In for 30 for 30, No Limits for Nine for IX, The Human Behavior Experiments, the Emmy® Award-winning series American High, The Travelers and Sixteen. She has produced and edited several feature documentary films including Oscar® nominated Enron: The Smartest Guys in the Room, Catching Hell, Gonzo: The Life and Work of Dr. Hunter S. Thompson, My Trip to Al Qaeda, and Casino Jack and the United States of Money.
David Blackman and Daniel Inkeles will serve as executive producers. THE GO-GO'S is presented and produced by Polygram, Universal Music Publishing Group, Fine Point Films and Fadoo Productions.
Showtime Networks Inc. (SNI), a wholly owned subsidiary of CBS Corporation, owns and operates the premium television networks SHOWTIME®, THE MOVIE CHANNEL™ and FLIX®, and also offers SHOWTIME ON DEMAND®, THE MOVIE CHANNEL™ ON DEMAND and FLIX ON DEMAND®, and the network's authentication service SHOWTIME ANYTIME®. Showtime Digital Inc., a wholly owned subsidiary of SNI, operates the stand-alone streaming service SHOWTIME®. SHOWTIME is currently available to subscribers via cable, DBS, and telco providers, and as a stand-alone streaming service through Amazon, Apple®, Google, LG Smart TVs, Oculus Go, Roku®, Samsung Smart TVs and Xbox One. Consumers can also subscribe to SHOWTIME via Amazon's Prime Video Channels, DirecTV Now, FuboTV, Hulu, Sling TV, Sony PlayStation™ Vue, and YouTube TV. Viewers can also watch on computers at Showtime.com. SNI also manages Smithsonian Networks™, a joint venture between SNI and the Smithsonian Institution, which offers Smithsonian Channel™ and Smithsonian Channel Plus™. SNI markets and distributes sports and entertainment events for exhibition to subscribers on a pay-per-view basis through SHOWTIME PPV. For more information, go to www.SHO.com.
# # #
Radio Facts: More times than not in the today's media black men are portrayed in a negative light and the music industry sometimes gets...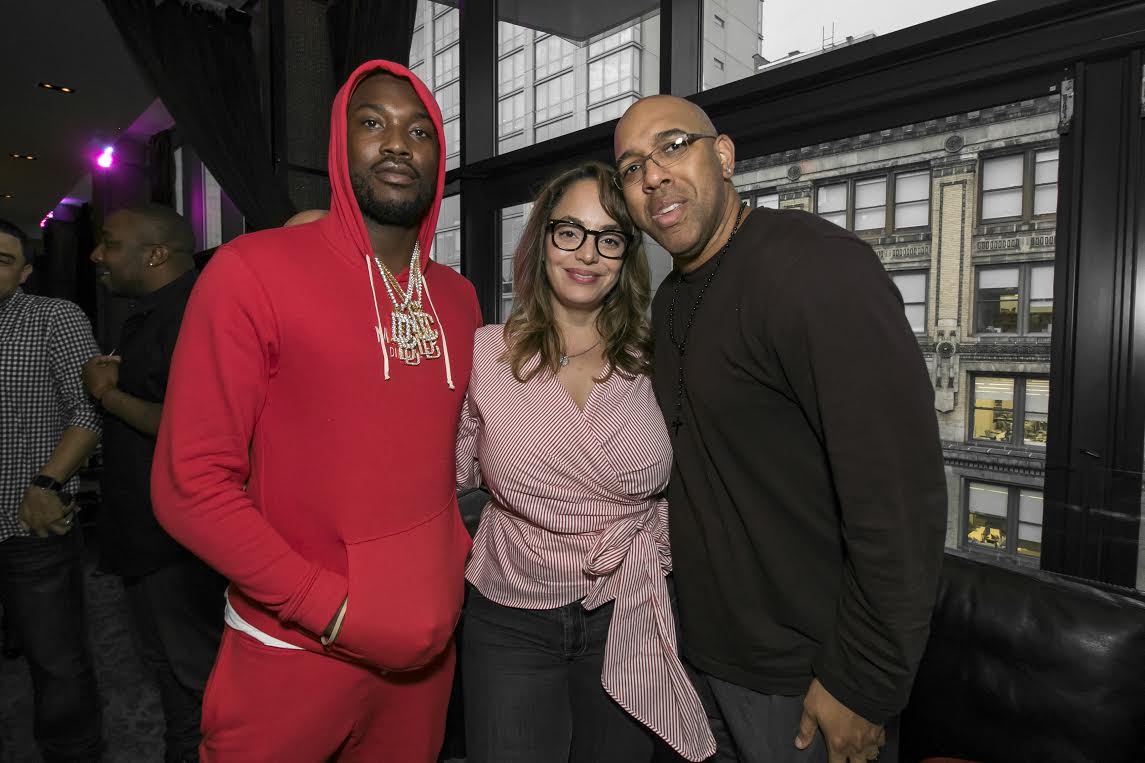 Meek Mill, Juliette, PD-iHeartradio Derrick DC Corbett
Juliette Jones – EVP Urban Promotions, Atlantic Records
Juliette Jones has worked in various positions during her time in the industry. Without a doubt, the varied experiences have helped her in her current position as the EVP of Urban Promotion at Atlantic records. I have known Juliette for several years and I love her straight-shooter approach to the industry. She is only scratching the surface of where she is headed and her story is inspiring and offers lessons on the benefits of reinventing yourself and not being afraid explore new opportunities.
KEVIN ROSS: Tell me about your background in the industry.
JULIETTE JONES: I started interning when I was living in Washington DC while going to school at the University of Maryland. I started out interning for Arlinda Garrett. I met her at work. And from there, I moved to NYC to intern at WBLS.
A friend of mine from college, her godfather was Percy Sutton who owned the station. Puffy was leaving his internship there to go to Uptown Records and I took his place at the station. I also started interning with Lionel Ridenour at Arista Records. I did that for a couple of years in NYC, making some great relationships along the way, including Funk Master Flex, who was very instrumental in helping me get my first job and [in] gain[ing] some credibility in the hip-hop business in the city at that time.
I got my first regional job with Jive Records in 1994. They moved me back to Washington DC. I stayed with the company until 2001 and held several positions there, including Mid-Atlantic Regional, South-East Regional, National Director and Senior National Director before departing. My next job was at "Hits Magazine" in Los Angeles. I stayed there a couple years [before I] returned to NYC at the end of 2004 to begin work at Virgin Records with Lionel Ridenour.
Virgin turned into Capitol Records during my tenure. In 2007, Ronnie Johnson joined the company and I ended up becoming the Head of Urban Promotions for the first time under his leadership. Unfortunately, he passed away at the end of 2007, and in 2008 I left the company. I took an involuntary sabbatical and moved to Paris for a couple months. I returned to the states to work for the great and brilliant Geo Bivins. I stayed there for [two] years and [then] left there to go to Warner Brothers Records to work with Joie Manda and Todd Moscowitz as the Head of Urban Promotions. That was the beginning of my current tenure at Warner Music Group.
You've worked in various positions in the industry. You even did a stint at HITS Magazine.  What was it like to work at an industry trade?
HITS was completely different from Jive Records. California was totally different from NYC. I'd never lived there before. The whole culture in the office was very casual and relaxed, but it was very interesting to work on deadlines collaboratively to put the magazine out while still working in and around the music business with a lot of my old colleagues.  Working for Dennis Lavinthal, Lenny Beer and Todd Hensley was incredibly educational and a lot of fun. They're definitely entrepreneurial guys who've seen and done a lot in the music business. I really appreciated the tone and texture of HITS as always a bit tongue-in-cheek and [it] doesn't take itself too seriously; that was definitely reflected in the environment in the office.
How important is it that industry people diversify their skills?
It's important for anyone in any business to constantly learn and grow and change as the world changes and as the business changes. That definitely applies to executives in the music business, as well. There's never a bad or downside to diversifying and broadening your skill set and your knowledge of different avenues of the business.
How has it been to witness the success of Cardi B escalate so quickly?
Watching Cardi B break so many records as a female MC with her first album, "Invasion of Privacy," has been nothing less than inspiring. She is extremely hard-working and incredibly likable so it's not surprising that she's having such tremendous success. Her authenticity and relatability continue to touch and inspire many, and the growth she has shown in such a short time is equally as impressive as all of her other accomplishments. I think we all can't wait to see and hear what she does next.
 
Tell us about some of your other artists.
It's an extraordinary time to work at Atlantic. It's extremely gratifying to be at the forefront with so many young stars like Lil Uzi Vert and Kodak Black, while our veterans Bruno Mars, Meek Mill, and Gucci Mane continue to break new ground. Each of these artists has been instrumental in making Atlantic the company it is today. We also have an amazing group of up-and-coming artists like Bri Steves, Joyner Lucas, Youngboy NBA, and Roddy Rich that we are super excited about.
Tell us about your management team.
I work for Julie Greenwald and Mike Kyser. They are both incredibly experienced and seasoned executives. What's most noteworthy about both of them is that, after so many years in the music business at a very high level, they still have a passion for the culture and the music.  They still love winning and I think it shows in the results. I really appreciate that they allow me to work independently for the most part, and provide help when I need it. It all starts at the top, and the results don't lie. We've had an amazing year and that's definitely due to their collective leadership.
What is the best advice you were ever given?
That's a tough one. I've been given a lot of really good advice. Early on, as it is with most young people in the industry, I grew up in the era of convention and, of course, I was 20-years-old and I would get caught up in the excitement of the stars in the building and in the lobby and all the celebrities – and that's when people still used to dress up. Arlinda had a friend who had been a big radio personality in the '70s, George 'Bugaloo' Frazier. I met him when I was an intern and the advice that he gave me was to remember that the artists couldn't necessarily help me reach my goals if I wanted to be an executive, to stay focused on what I wanted and that people who really believe in me would teach me to fish and not keep me begging. I never forgot that advice and I think it served me quite well through[out] the years.
What advice would you give a millennial or GenZ'er entering the industry today?
The best advice I can give millennials from my experience working with them is [the following]: Put the time and effort into things that interest you and where you want to excel and I think the results will show if you really apply yourself and put the time and effort in. If you're in a position where you're ready to make a change, just remember that all the experience and knowledge you gained along the way will result in you reaching your final destination. Every job may not be the perfect job at the perfect time, but each opportunity offers something to [add to] your personal and career growth along the path.
Radio Facts: The High Price of the Free Lunch Hear the podcast below or read the text belowAhh the air is cleaner, you feel much...
[caption id="attachment_209379" align="alignnone" width="800"]
A home like this in a decent are of Los Angeles right now is going for $750,000 to $1.3 Million[/caption]
REAL ESTATE PREDICTIONS
I'm a vet real estate agent (10 years and counting) and I've been watching the rising market over the last couple of years as well as the economy, analysts predictions, the stock market, the news, and politics. All play a role in where the market is headed.After the major crash in 2008 with often bank insured predatory loans, (guess who made out like a bandit) my prediction is that we will indeed have another economic downturn within the next couple of years. It's inevitable. Will it be as bad as it was in 2008? Probably not. Some analysts say the 2008 crash was comparable to the 1929 crash and while both were drastic and tragic, most consumers have learned a good hard lesson DO YOUR HOMEWORK, READ BEFORE SIGNING, and UNDERSTAND LOAN TERMS. It's incredibly tragic to buy a home and then lose it and everything else a couple of years later to go back to apartment living. I've literally seen people die from the 2008 debacle when they lost everything.
RENTING AIN'T EASY
Renting an apartment in several markets is now a severely overpriced catalyst that prevents people from saving to buy a home or a condo my renters who want to buy are just spinning wheels. At some point, you have to ask yourself if it's wise to struggle when you can live more comfortably in another city? I've watched people get booted out of major cities like San Francisco and commute from outside towns up to 3 hours each way to get to a job in the San Franciso? Is San Francisco heaven or something? Your entire LIFE is spent working, getting there and getting home. I can't remember what actor said it but he started his career in LA by buying distressed properties with his actor income and he made huge profits within a year. He stated, "renting is just stupid." His point can be well taken especially for those in the industry where income can be unpredictable at times.Some people don't like the responsibility of owning a home or a condo but for those who have owned, it's the only way to go. It's amazing how some people think renting an apartment is a better financial decision than owning. That's like saying it's better to do a 72-month loan on a new car instead of buying a used version in cash. Cash is ALWAYS king because it gives you massive leverage.If you lose your job or if you have a negative situation take place as an owner, you have MANY more options to stay in the property from city programs to modifications to refinancing to standard sales and short sales or simply calling the bank. When you buy a house in LA, if you sell it in two years you can walk away with everything you paid for the mortgage during those two years and get a bonus on top of that. You just lived for FREE for two years AND got paid for it? Let me do some research on what apartment will do the same thing for you. DONE ... NONE! I will mow YOUR lawn each week for a deal like that. Sure, you hear about people having an illness and having to mortgage their home and that's unfortunate but you NEVER hear about people having an illness and having to mortgage their apartment. They will wheel you out on your bed with a cup of water and leave you by the trash bins. Buying a home IS a wise and a GREAT investment. But remember the old saying because it's true LOCATION, LOCATION, LOCATION!
EVICTION VS NEGOTIATION
To drive the point home further from the previous paragraph. In LA there is NO negotiation when you miss a rent payment. It's pay or GTFO and the procedure to evict usually starts on the 2nd or 3rd day of the FIRST month you miss your payment. At one time they, AT LEAST, gave you 30 days to sell your furniture but no more, THEY will keep your furniture and sell it
themselves
as payment after they kick you out. Owners will also further your dismay by destroying your credit and passing attorney fees on to you before the first 30 days of missing a payment is up. These days potential JOBS look at credit reports, AT LEAST, you can get 90 days to six months or more to get out of a mortgage AND you may have an option to do a short sale which could save your credit. Apartments don't LOOK OUT for you, they LOCK you OUT! (hint)Even if you could afford to buy a home in LA, let's say. Something decent is going to cost you $600.000 right now. This is a mansion in a city like Atlanta. The bigger question is, if you lose your job and/or the economy shifts, can you carry a $5500.00 mortgage payment? The key right now is about investing but also SAVING, which is why I'm a big fan of mid-sized markets for home purchases right now.Palm Springs, for example, is still very reasonably priced. You can still get a great house there for $300,000 or less. It's hot as a boiling pot of Turnips (reaching 125 degrees) but what some people fail to realize is the Valley's of Los Angeles are JUST as hot during the summer and the traffic in LA is unbearable and progressively getting WORSE. Palm Springs has Coachella, the Film Festival and many other events coming to the market that make it appealing for a home purchase and it's easy to get around. So in this instance, you get a good affordable deal and you can maintain it if the economy turns. If you have to work in a major market this would not work for you but for entrepreneurs, it's a great idea.
WHAT'S CAUSING THE TRAFFIC PROBLEMS IN MAJOR CITIES
I can speak for LA and tell you it's the kids who are moving here and piling up in one and two bedroom apartments trying to make it in showbiz. The cost of living makes them live four-deep in a two bedroom and they all have cars on the road. You see people in their 50s in LA with roommates now with the same situation, they all have cars. In addition, Uber and Lyft have exploded in the market because of the cost of living and people trying to make extra money. Airbnb contributes because a lot of the hotels are centrally located in LA and they charge hefty parking fees Airbnb puts a lot of people on the road who don't know the city well to find someone's home or apartment. Apartments are doing Air B&B too, telling tenants they can't do it but reserving 10 to 20 apartments for themselves to do it (lol) and designating parking spaces for those units. Public transportation still leaves a lot to be desired in LA but I'm going to get on the train soon to see what it's like for the hell of it.
HOW HOMEOWNERS AND APARTMENT COMPLEXES ARE MAKING A TON OF MONEY AS OWNERS
Elevated rent hikes for apartments – and homeowners can rent garage apartments. Apartments built after 1978 LOVE it when a long-term tenant moves out because whereas that tenant may have been paying $850 a month for rent (because of rent control laws) they can charge a new tenant $3000.00. In addition, if the apartment was built AFTER 1978 they can go up on your rent as soon as your first year is up by as much as they want if you don't sign a new lease, SIGN THE LEASE, but read the terms too. Most leases will not go up during the term of the lease but if you stay past the lease term and don't sign a new one because this is when all hell can break loose. I've seen people's rents DOUBLE in a year in the market. Owners are ruthless. Complexes make money from the film industry. They list the complexes as film locations and get a hefty fee for use, same as homeowners.
PARKING PROFITS AND GAMES
Apartment complexes make parking random for tenants which means grandmothers, hookups, boyfriends, and girlfriends get to park for free on a first come first serve basis and tenants may be sh out of luck and have to park on a nearby street. THEY then charge tenants a fee for an assigned space up to $150 a month or more. This should be illegal. They also rent spaces to nearby car lots who need a place to store inventory. The list goes on. For some apartments, condos, and houses the benefit is Airbnb.
WHY DON'T BLACK BUYERS USE BLACK AGENTS
Most major celebrities and industry people do not use black agents in markets like LA because they often take recommendations from their attorneys, accountants, managers, and agents who deal with people who look like them. This is horribly unfortunate for hard working black agents who are often shut out in the market anyway because of racism and prejudice. Buyers often use the people who look like them but the exception to that rule is more often than not Black buyers. The number one reason I have heard is "I don't want black people [or the "n" word] in my business, you know how we are." This is suggesting that if we work in the industry together, an agent will be messy and call the mortgage broker to find out the buyer's salary then gossip about it to other industry people. It's a legitimate concern but so it the fact that we don't often trust each other.Doing business with a non-black agent may make the black basketball player or the black actor feel more comfortable because they don't know the same people. Finally, we have bad experiences by bringing our cousin' Lil Man on tour with us and we make the whole community pay for Lil Man's actions when it comes to business.At the end of the day, MANY black sports figures and entertainment industry folks have been ripped off by those same people they trust and get the recommendations from when they wake up and see a 0 balance in their bank accounts. There is nothing wrong with using black agents, make your terms clear from the beginning and if you don't want ANY agent in your business find your OWN INDEPENDENT mortgage BROKER, which is something that I STRONGLY suggest to get you the BEST deal. Get an independent mortgage broker who knows about all the programs in the city that could benefit you. I rarely recommend, as stated earlier using mortgage companies affiliated with a subdivision or a property you are planning on buying, you may not be getting the BEST deal and the terms often don't allow you to use grants. Some people don't know for example, that if you have not owned a home in three years you automatically qualify as a first time homebuyer again which can help with closing costs and much more. Questions about buying a home in California or Georgia? Contact me at
kevin@radiofacts.com