Radio Facts: Radio Facts: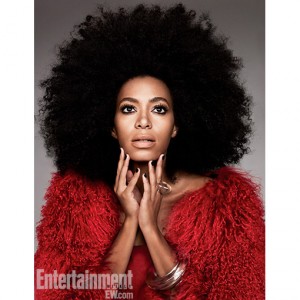 Trailblazing fashion maven/singer-songwriter Solange Piaget Knowles, who performs under the mononym Solange, graces the pages of this week's Entertainment Weekly magazine.
The Texas native, and kid sister to Beyonce, is presently working on her next studio album. She performed to maximum capacity crowds at London's XOYO venue last month, and expects her next project to reach completion next year.
The recent migrant to Brooklyn has found unique success not so much as a pop princess, but can add the titles of actress, model, DJ, and dancer to her long list of capabilities.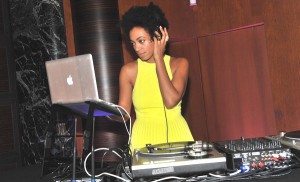 Solange signed a modeling contract with Next Model Management last year. Her most recent release, last year's EP called "True" received critical praise, if not commercial success, spending one week on Billboard's Hot 200 chart, peaking at #157.
Solange has attracted attention for her innovative, natural hair presentation. She related to Entertainment Weekly how she dressed up as activist Angela Davis for Halloween last year. "I just threw it together at the last minute. That's kind of how I usually do things."
Solange is casual about her trailblazing fashion choices, saying she's "never really been that interested in fashion." She continues: "Look at my fashion choices back in the day. You know how people say "˜Who let her walk out the house that way?' or "˜She needs more people?'". Speaking to an issue plagued by many women of color, Solange confesses: "I'm actually really trying to navigate my feelings on the entire hair issue, and it's tough doing that publicly".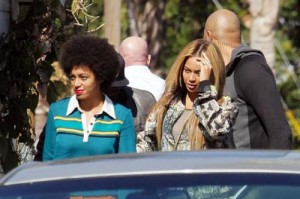 Solange seems relieved to not exist under the public scrutiny and glare her older sister Beyonce lives with. "I'm so proud of her success, but I could not do that. It's given me a pretty clear blueprint on what I don't want to happen." Solange never joined Destiny's Child, but traveled with the group as a back up dancer at the age of 13.
Beyoncé has stated that her sister's persona is a perfect fit for New York: "It's so close to her personality. She's such a fashionista." Of Solange's independent spirit, Beyonce said: "My sister will not record with me. She's her own woman."