Radio Facts:
Originally posted on 2013-03-03 20:02:42
Radio Facts: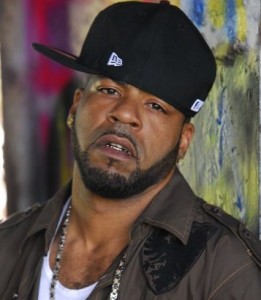 According to reports, On Friday March 1, 2013, Awood Johnson, known to the world as Mr. Magic (real name Awood Johnson), died in a car accident in Hattiesburg, Miss. As a member of Master P's No Limit family, fellow No Limit rapper Silkk the Shocker was the first one to notify fans of Mr. Magic's death on Twitter. "Prayers goes to the Family and Friends of Mr. Magic. Him and Wife died in a car accident last night." Mr. Magic's wife of 13 years, Chastity, also died in the crash. However, the couple's 12-year-old daughter, Twila Wise Johnson, survived, according to NOLA.com.Under NO Limit, Mr. Magic recorded three albums including, "˜Sky's the Limit' in 1998, "˜Thuggin' in 1999, and "˜White Eyes' in 2003. He went on to form his one indie label and record more
music
.Timisha Brooks, Mr. Magic's sister, remembers her brother as a gentle soul and a dedicated family man. "He made sure we stuck together after our mom passed. Everybody knows us as a team, and he was very much the leader. He was a passionate guy. He loved his siblings; he loved his wife. There's a comfort in knowing that neither of them has to live without the other. That makes it more bearable,"she told to NOLA.com.Silk the Shocker wasn't the only one that tweeted out condolences to Mr. Magic and his family. "RIP to my brother, Mr. Magic and his wife," Mystikal wrote. "God bless their families."
Producer
Mannie Fresh tweeted, "R.I.P. MR MAGIC Please keep his family, friends in ur prayers #GreatDude #9thWard."Rapper Mia X posted a photo on Instagram of the couple in a loving embrace. "I know yall are in a better place but all of us who loved yall are shocked and hurt," she wrote.We will keep the Johnson family in our prayers.
Originally posted on 2013-03-03 20:02:42