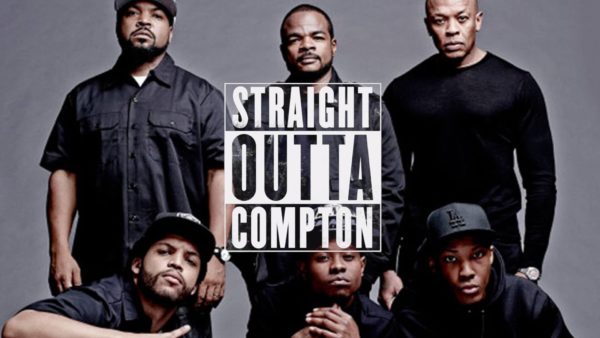 Universal is going all out with the marketing for Straight Outta Compton. The "Straight Outta" picture generator was a social media hit and even Oprah Winfrey gave the film a rousing endorsement with the use of one word, "Powerful!" Now Universal is taking advantage of another social media platform with the Livestream of N.W.A and the cast members of the film.
The Livestream event of N.W.A and cast members from STRAIGHT OUTTA COMPTON discussing the rise and fall of N.W.A, as well as topical and social issues explored in the film, alongside members of the Compton, California, and community will take place today, Tuesday, August 11, 2015 from 1:30 PM – 2:30 PM.
The original N.W.A members Ice Cube, Dr. Dre, DJ Yella and MC Ren; STRAIGHT OUTTA COMPTON director/producer F. Gary Gray; cast members O'Shea Jackson, Jr., Corey Hawkins, Jason Mitchell and Neil Brown, Jr. take center stage with hip-hop music legend, MC Lyte playing the role of moderator.
You can check out the Livestream right here or check it out on the official Universal Pictures channel on YouTube.