Radio Facts: Radio Facts: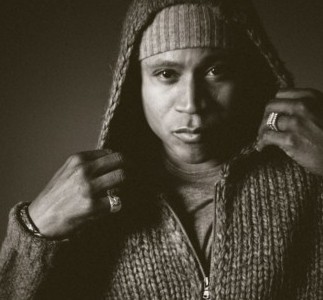 LL STEPS BACK TO THE MIC WITH HIS 14th NEW STUDIO ALBUM
FRESH FROM HOSTING AND PERFORMING HIS NEW SINGLE "WHADDUP" ON THE GRAMMYS;
LIVE PERFORMANCE OF SONG FROM 'AUTHENTIC' NOW AVAILABLE ON ITUNES
Two-time Grammy ®-winning recording artist, LL COOL J, will release his 14th new studio album, Authentic, on April 30, 2013 on 429 Records/The Savoy Label Group. The multi-platinum artist returned to the studio and kicked the volume up to create a powerful album that would speak to his fans.
LL just hosted the 55th Annual GRAMMY ® Awards on CBS on February 10 th to acclaim and performed his blazing new song "Whaddup" from Authentic with Travis Barker (Blink-182), Tom Morello (Rage Against the Machine), Chuck D, and DJ Z-Trip. The exciting and thrilling performance closed the Awards and is now available on iTunes.
"With Authentic, I wanted to work on a project that was for the true fans," LL says. "I'm not trying to compete with 17-year-olds on the radio, but I am talking directly to the folks who came up with me. We may not be teenagers anymore, but we do still like to have fun."
Celebrating his 30th year in music, Authentic features the iconic rapper in his element. The Album is anchored by LL's expressive attitude where his sensitive side is as present as his slicing lyrical switchblades. Authentic comes to life with crazy club jams, tender tracks, personal tributes, and hard-hitting commentary addressing the current hip-hop climate.
"Whaddup" gives fans another early taste of Authentic. LL had previously made available the album's buzz track, "Ratchet" and "Take It." Entertainment Weekly says of the song, "[LL] returns to the game on this bouncy, prowness-boasting single … It turns out the ladies still love him …," and USA Today says, "The 'NCIS: Los Angeles' star returns … with this club banger …" (Oct 16, 2012). Following "Ratchet," the first official song released from the album, "Take It" featuring Joe, is a true classic LL jam. See the video for "Take It" here.
First introduced to the world in 1984 as a Def Jam Records flagship artist, LL is the first rap artist to amass ten consecutive platinum-plus selling albums. The multi-platinum artist and two-time Rock and Roll Hall of Fame nominee is currently tied for third place for most Billboard chart debuts by a rapper. For three decades, LL has continued to influence hip-hop with rap ballads that captivate generations of audiences. Since then, the veteran rapper has evolved his scope of work across entertainment appearing in numerous television and film roles, among many other projects.
Authentic is Executive Produced by LL COOL J and will be released by 429 Records. For more information, details and updates, visit ­ ­ ­ ­www.LLCOOLJ.com, Facebook.com/LLCOOLJ, Twitter.com/LLCOOLJ and Twitter.com/TeamLLGoat. "Whaddup" is available on itunes at: smarturl.it/whaddup.