The true story of the birth of the first Hip-Hop radio station 1580 KDAY and its founder and legendary Music Director/Assistant Program Director, Greg Mack.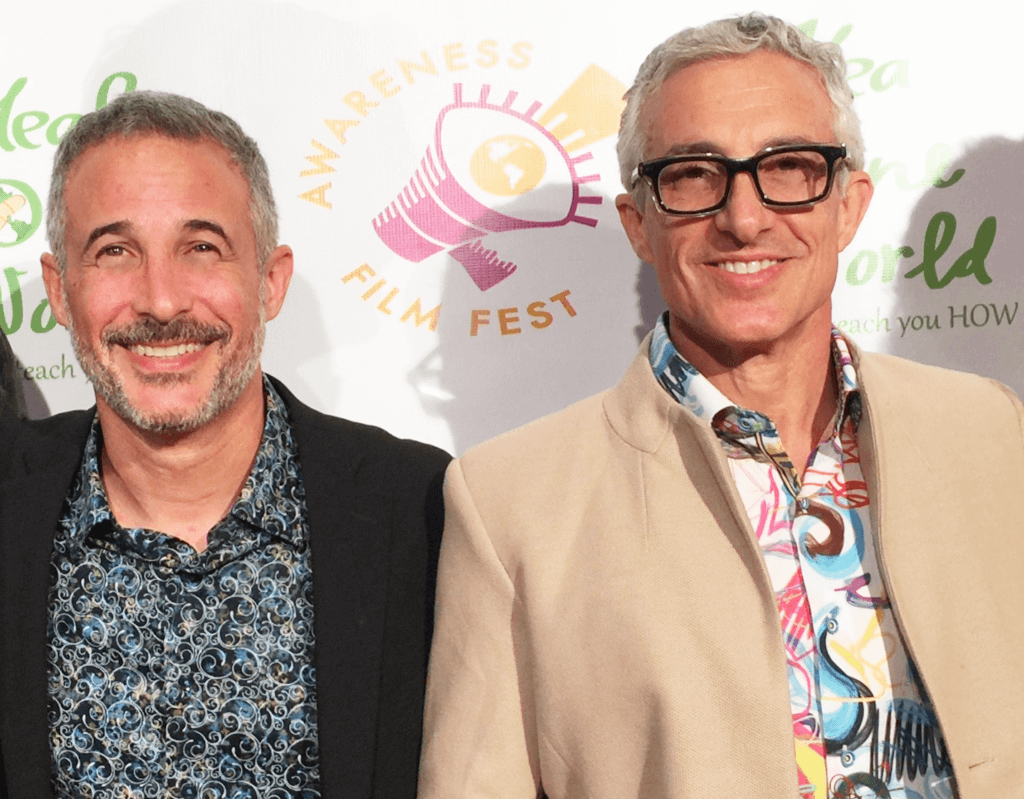 37 years ago, almost every Black radio station in America rejected or only grudgingly accommodated hip-hop music. The music was raw, unnerving, honest and not seen as commercially viable. Major music retailers wouldn't carry it, politicians protested, parents cringed, major record labels complained, Law Enforcement was threatened, and advertisers rejected it. The exception was Greg Mack and 1580 KDAY on your AM dial who instinctually recognized the profound power and genius of the music.
The feature documentary titled THE WORLD'S MOST DANGEROUS RADIO STATION recounts the dawn of Hip-Hop when an obscure Los Angeles AM radio station and its maverick Programmer, Greg Mack,
who was instrumental in the early careers of Jay Z, Dr. Dre, Ice Cube, Run DMC, Queen Latifah, Ice-T and at least 50 others, forged a new cultural path, providing a platform for Hip-Hop and Rap artists. Additionally, beginning with Dr. Dre as his first On Air Mixer, Greg went on to form the most powerful group of Radio Mix DJs' ever assembled the "Mack Attack" Mixmasters. "I never think of this as 'my story,' rather one that changed an industry and gave voice to so many talented artists with whom I'm honored to reconnect via this film," Mack noted. "I know that through Kip and Kern's commitment to purpose-driven filmmaking, the Konwiser brothers are the perfect partners with whom to collaborate on this project of a lifetime." Produced by Kip and Kern Konwiser, Greg Mack and Luce Gordon, THE WORLD'S MOST DA NGEROUS RADIO STATION will begin filming in early 2021.
Greg Mack's impact is undeniable, and THE WORLD'S MOST DANGEROUS RADIO STATION is a living testament to his contribution to American Music. Told from the combined perspective of a literal Who's Who of early Hip-Hop luminaries, all of whom came of age during KDAY's reign and many of whom still rule the genre, the documentary recounts the humble beginnings of a small town Texas "FFA"(Future Farmers of America) member who would disrupt the norms of music forever. The film explores those few critical dawning years at 1580 KDAY which not only changed the course of musical history, but also provided an intimate and authentic portrait of Los Angeles in the late 1980s and the struggle waged on its streets, which still resonates today around the world.
Packed with rare recordings and "lost" broadcasts, never-before-seen home movie footage, basement tapes and artifacts, interviews & real life journeys shared with Hip-Hop's luminaries the documentary revisits the seminal spots around Los Angeles where skating rinks and underground night clubs were the place to be, where music became an expression of defiant empowerment and where careers were launched for scores of local DJs and rappers.
About Konwiser Brothers Media: The Konwiser Brothers have produced, written and/or directed award-winning movies, documentaries, television series and music projects, including two Prime Time Emmy Awards for Best Picture "Miss Evers' Boys" (HBO), and "On Hallowed Ground: Streetball Champions of Rucker Park" (TNT). They have also been recipients of the NAACP Image Award, the Humanitas Prize and the Producer's Guild of America's Producer of the Year Award. Their most recent award-winning documentary series, Legendary Pictures' "Make It Work" (Amazon) has been selected by the US State Department's Cultural Affairs Bureau to participate in the international outreach program, American Film Showcase.
For Additional Information: