ASCAP Announces New Hire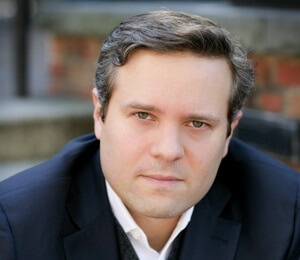 ASCAP announced that Mark Sperling joins the company as Senior Vice President, Strategy and Business Development. Sperling reports directly to Alice Kim, Chief Strategy and Development Officer, who was appointed in April.
He will spearhead strategic initiatives and lead business development efforts as ascap explores new alliances and partnerships. Sperling comes to ascap from Allen & Company LLC, the boutique investment banking firm known for its specialty in the media, entertainment and digital media industries.
During Sperling's 16-year tenure there, he executed dozens of high profile and complex transactions for industry players such as Activision, National Geographic, PBS, Samsung Electronics, Time Warner and numerous private equity firms.
Sperling is also a lifelong musician, having performed publicly in a variety of bands since college. "Mark is a phenomenal addition to our executive team," said ascap CEO Elizabeth Matthews. "He brings with him a wealth of knowledge of the media and entertainment sectors, traditional and digital.
His success at Allen & Co. for more than a decade demonstrates his impressive track record in leading the execution of complex transactions. As ascap seeks to capitalize on our rich data and other myriad of assets in today's evolving music rights business, Mark will be instrumental in developing the new business models and creating the appropriate strategic partnerships."
"As ASCAP's new SVP, Strategy and Business Development, I look forward to bringing my expertise and contacts across the music licensing ecosystem to bear in support of ASCAP's mission, and to creating strategies that position the organization for success in a shifting landscape," said Sperling. "As a musician myself, I'm eager to make serving the interests of ASCAP's members my primary focus.
"(CLICK NEXT FOR MORE NEWS)
BMG Appoints Jamie Nelson To A&R Team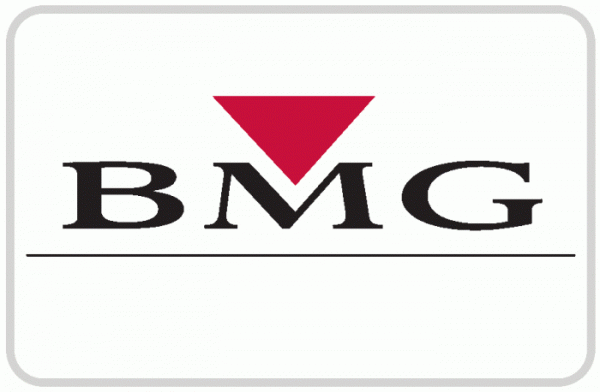 BMG UK has appointed Jamie Nelson as Director of A&R in its recordings business reporting to SVP Korda Marshall.Nelson's track record includes signing Jake Bugg and Maverick Sabre to Mercury. Earlier, while at Parlophone, he signed Lily Allen and Eliza Doolittle and co-signed Kylie Minogue.
At BMG he joins a growing team in its records business which also includes the Infectious label, which it acquired in September 2014."Jamie is a great music man with very good ears. His joining us is a further signal of our intent in the record business," said Marshall.
"There is a clear gap in the market between the established labels and all that they entail and the stripped down artist services operations. Our view is that just because an artist wants a fair and transparent deal that doesn't mean they don't deserve the input, support and guidance of a proper A&R team.
"Said Nelson, "Walking into BMG, you immediately sense that this is a company doing something genuinely different – and committed to growth by working with great artists. I am very excited to be here."
(CLICK NEXT FOR MORE NEWS)
Warner/Chappell Music Extends Partnership With Muse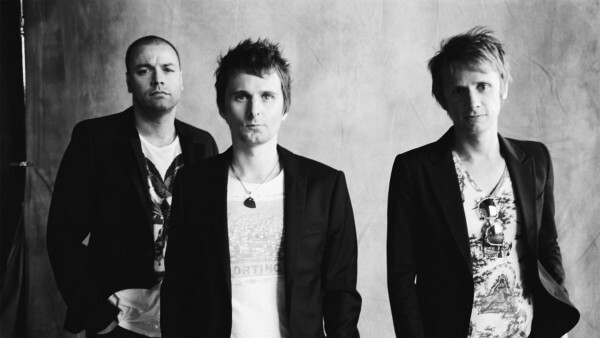 Warner/Chappell Music, the global music publishing arm of Warner Music Group, announced an extended agreement with Warner Bros. Records recording band Muse and songwriter / front-man Matthew Bellamy.
The new deal covers all of the award-winning group's albums, including the last five number ones 'Absolution', 'Black Holes and Revelations', 'The Resistance', 'The 2nd Law' and their latest record 'Drones' as well as their critically acclaimed debut 'Showbiz' and follow-up 'Origin of Symmetry'.
The band's lead vocalist, guitarist and pianist Matthew Bellamy is also its primary songwriter and lyricist. His songs and the unique sound the band has created have met with critical praise and chart success around the world. The group's latest record topped album, international and iTunes charts in 22 countries around the world and reached top ten chart positions in many other countries.
Muse are widely recognised as one of the world's top live acts, they created the official song of the London 2012 Olympics and have received a number of prestigious awards including an Ivor Novello, a Grammy, two BRIT Awards, Q, NME and MTV awards. Richard Manners, Managing Director, Warner/Chappell Music UK said, "Muse are one of the greatest rock acts in the history of the genre.
Matthew is a brilliant songwriter and as a touring band they consistently push the boundaries of their amazing live show. We're very proud to have worked with them for so long and thrilled to be able to extend and broaden our relationship. "Cameron Strang, Chairman & CEO, Warner/Chappell Music and Warner Bros. Records, commented: "I am delighted that Warner/Chappell will remain home to Muse's outstanding body of work.
We are very proud to have this brilliant band in both the WCM and WBR families, and this agreement strengthens our enduring partnership. We are looking forward to more amazing things from the group in the years ahead, as we continue to work together to develop fresh global opportunities for their music on all fronts."