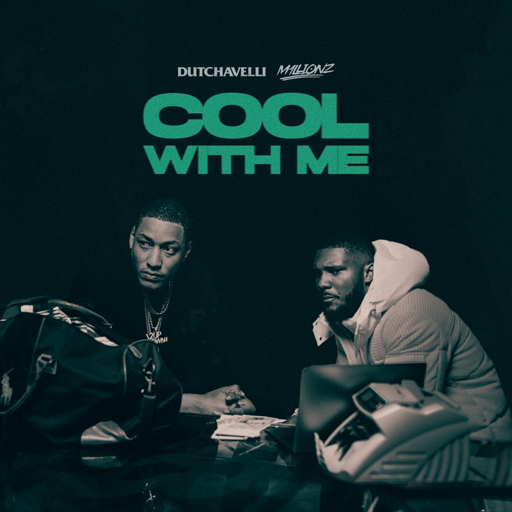 DUTCHAVELLI RELEASES NEW SINGLE & VISUAL FOR "COOL WITH ME" FEAT. M1LLIONZ
Emerging U.K. rapper Dutchavelli has unveiled a new single and video titled "Cool With Me" featuring M1llionz. Watch it HERE. The visual, directed by Nathan James Tettey (Stormzy's "Own It," Dave's "Black"), gives us an alternative view into the road life. The video is intense, cinematic and raw, and with a detailed focus on expression, we see Dutch and Birmingham star M1llionz effortlessly trade bars with stacks of cash in tow.
"Cool With Me" follows the success of Dutchavelli's recently acclaimed single "Bando Diaries" and the surprise "Bando Diaries Remix" featuring Onefour, Kekra, Noizy and DIVINE. Both visuals have already racked up over 8 million views combined, with the original "Bando Diaries" hitting #1 trending on YouTube within the first month. The "Bando Diaries Remix" reached over 1 million views in the first 24 hours.
Additionally, Dutchavelli's "I Dunno" with Tion Wayne and Stormzy has been streamed over 43 million times and "Burning" with M Huncho has garnered 16 million streams. With four U.K. Top 100 singles in four months, a Noisey digital cover story and a starring role in Adidas' new Manchester United jersey release, Dutchavelli is easily becoming one of the hottest rappers emerging from the U.K.