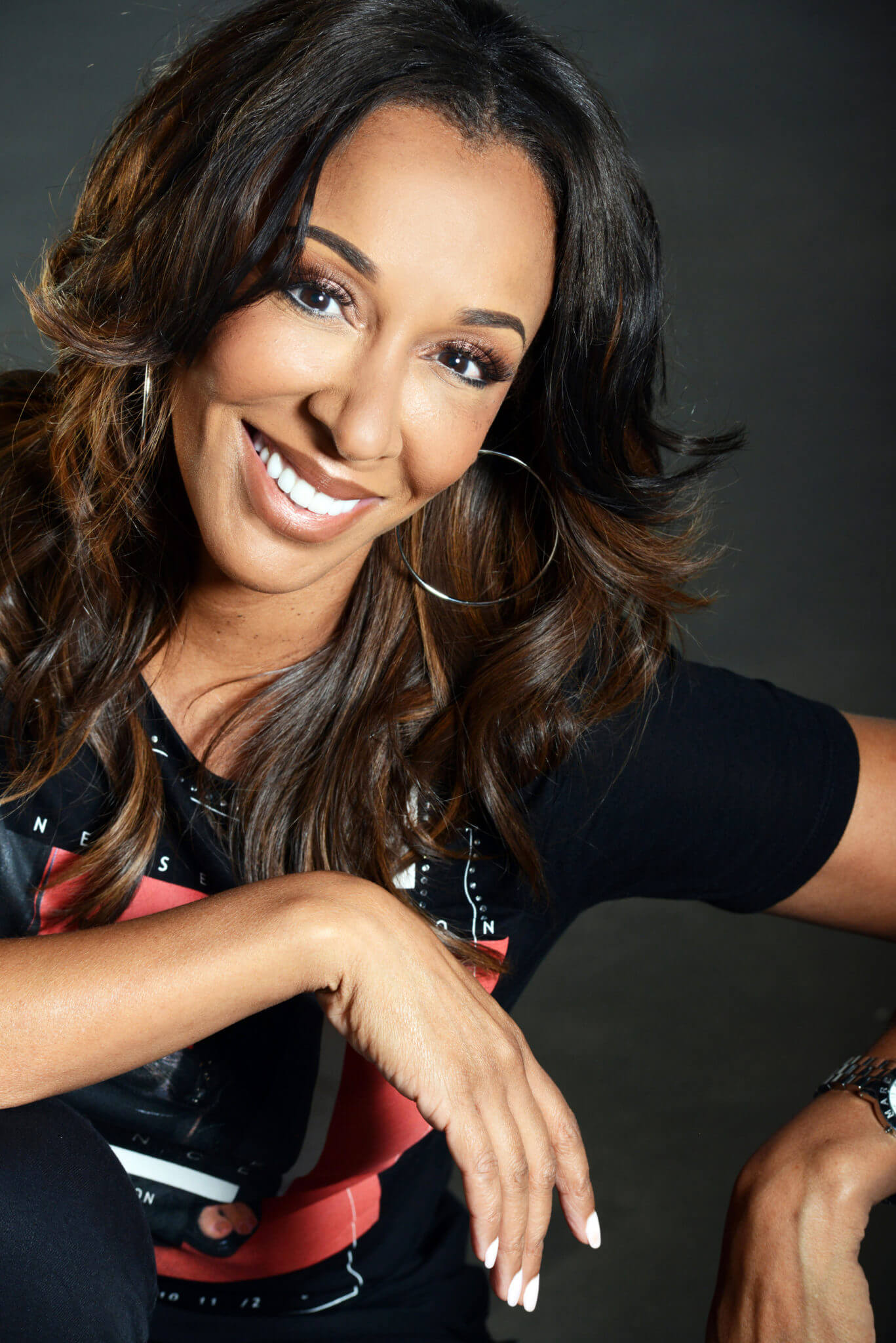 DeDe McGuire was featured in the 2018 issue of Celebrating Women of Color in Media
WOMEN OF COLOR MAGAZINE: Tell us about your start in the industry and how you got to where you are (you can give the short version I'm asking just in case we don't have the previous interview readily avail)

DEDE MCGUIRE: Started in Killeen/Fort Hood Area at a country radio station….KOOV as a receptionist. Practiced being on-air on weekends and at lunchtime in the production room.
I hosted my own shows in middays, overnights, and afternoons in cities like San Antonio, Dallas, Chicago, and Philly.It was in Philadelphia that I got the call from Russ Parr that Doug Banks was looking for a co-host. He put Doug and me on a conference call. Doug flew me to Dallas to audition for his nationally syndicated show for ABC Radio and I got the job. Doug and I did morning then shifted to afternoons in syndication. It was around 2009 that I got a call from Gary Saunders from K104 to fill in for someone on their local morning show…and the rest is history.
I signed on as a contributor to Skip Cheatham & Co., then co-host with Buck Wild and eventually became the Host of K104 Morning Show after Geo Cook came to the station. He knew my radio background and heard me filling in for Doug and knew I had the ability to be the host…and here we are now!
So we all know you are still young but you have seen many changes in the industry over the years, did you ever think you would end up doing a show in a slot that is still in a male-dominated (mornings)?
and no! (LOL) A woman I worked with in Chicago told me I would host my own morning show one day and I laughed at her. I knew I could host after co-hosting Doug's show and was waiting for the opportunity. It was actually on my vision board.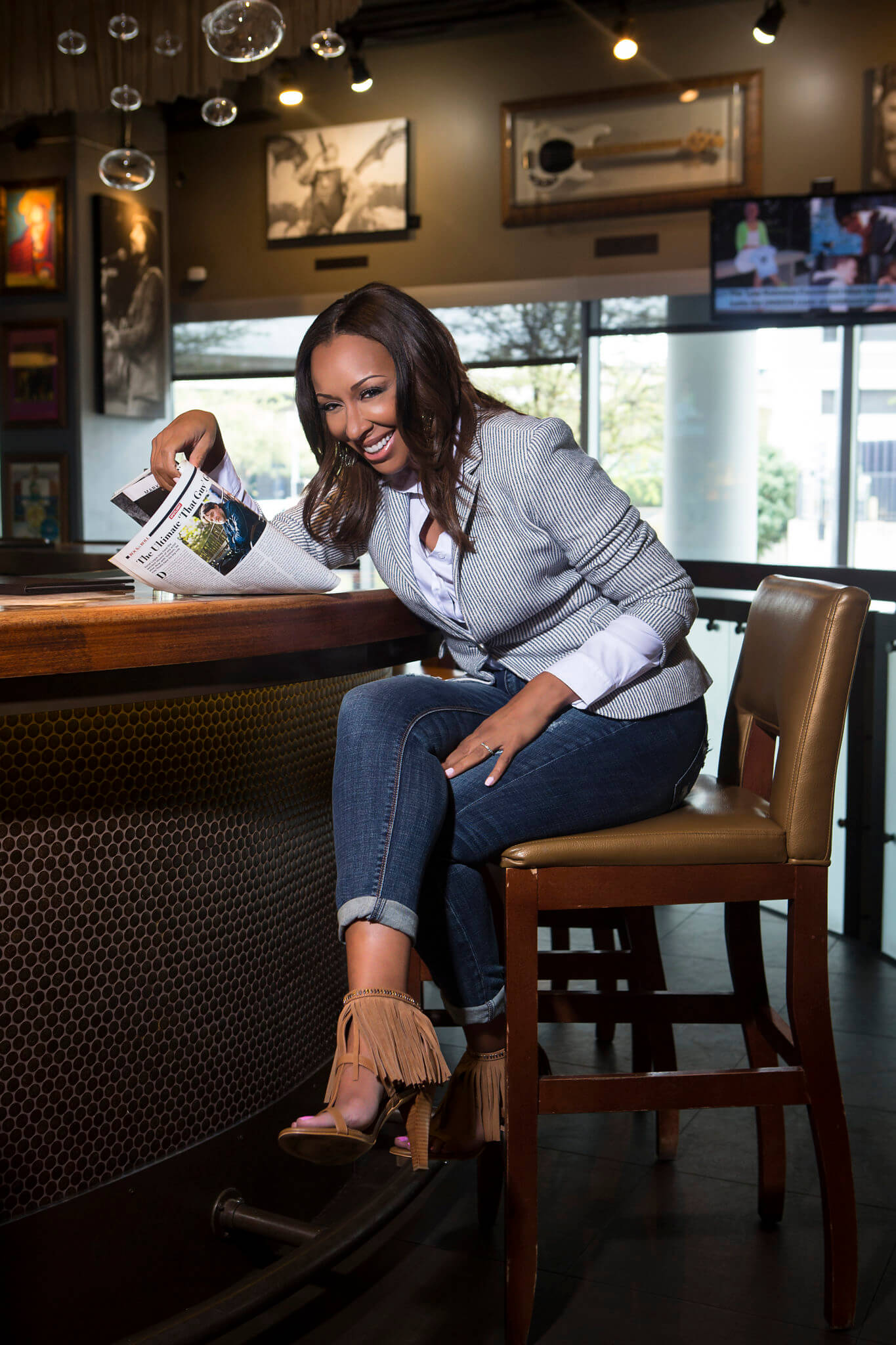 When posed with the question 'How does it feel to do a morning show as a woman' do you try to not focus on that if so, why or why not?I wouldn't know how else it would feel. I'm honored to host and I'm honored to know that since I took over as host years ago, more women have been given the chance to host.What are some of the benefits, selling points, of women doing mornings in radio as far as the listeners? (eg are you able to reach kids who are headed in the wrong direction via a maternal approach etc)Women are more sensitive about which topics are appropriate for the time of the morning. I think we are more intuitive about the mood of the country and city you're in. When there is a serious subject, our approach changes and becomes more comforting for the caller and listeners.As women, we wear so many hats. We are chameleons, so there are very few situations we are not capable of handling. We know our listeners. We know where they are in life or know someone that has, or going through any scenario now. It's that knowledge that women can offer to start everyone's day with sympathy, empathy, education, entertainment, and some morning laughs!You've had an amazing career and you have worked with industry legends like the late Doug Banks, What are some of the most valuable things that you learned from Doug.I learned how to lead without a heavy hand. I've learned how to make every member shine. I've learned that keeping the room mood light, brings out the best in everyone. People are more prone to feel comfortable and creative. I also learned to let mistakes happen and embrace them. That is what humans do…we make mistakes.He used to tell me his #1 rule – "Super-serve" the audience and clients! He was the best radio teacher I ever had! He gave me advice on how to deal with and be a leader of my own show, how to work with management and etc.What did people like Doug learn from you?I think Doug learned how to be a brother/sibling from me. He was an only child and he and I were like brother & sister. He would come to my house when my mom was in town. He was also close with my brother Mychal and talk radio with him every chance he got.He also learned from me how to watch the length of our breaks! That man could go looong on a break and because I began to know PPM and our syndicated breaks would be too long, I would pull out my timer and self-edit. He started doing that as well. LOLThe Brand Manager/PD at the station Geo Cook is extremely supportive of you, have you always been supported during your journey in radio? If not, how did you keep motivated?Yes…I was always supported! From Terry Avery's support to Derek Brown, Gary Saunders, Russ Parr, to my husband. Heck, even record rep David Linton was supportive! LOLToday I get overwhelming love and support from women all over radio. I have women coming up to me at radio panels, conventions and on the street saying "go girl", "we're so proud of you"!Compass Media has been very supportive as well. Their commitment and vision was the reason I wanted to work with them.With streaming making such an amazing impact on the music industry, how do you think it will affect commercial radio?People still want the personal touch of a good radio personality. People want company and that's what we give them. Information, entertainment, and music…it's a winning combination.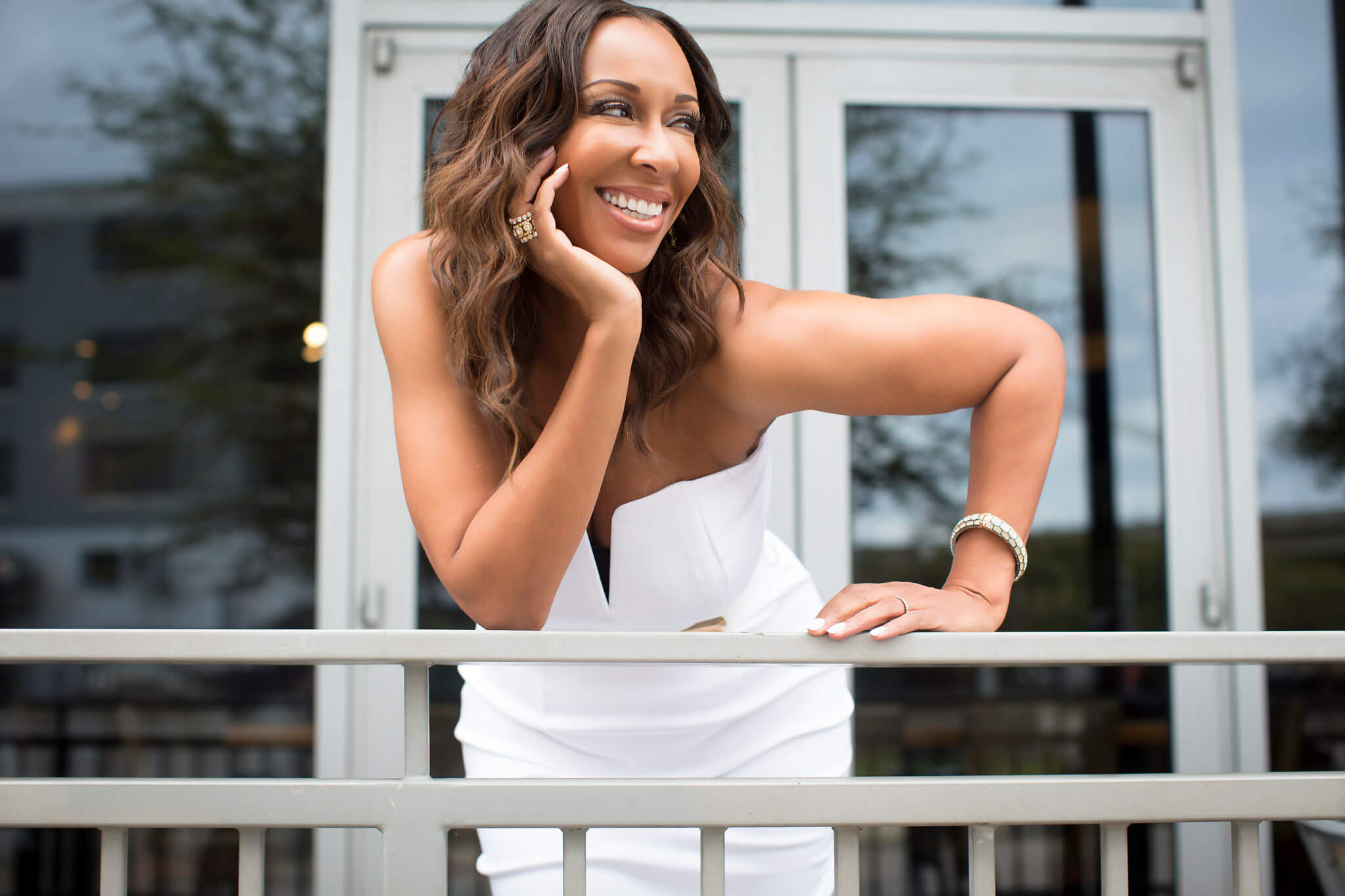 What are your thoughts on Podcasting as a radio pro? For whatever reason jocks are seemingly completely disconnected from this growing and hugely successful concept
Freedom! The freedom to do what you want (which tells a lot about a person). There is also a lot of branding opportunity if done right.I think podcasting is another vehicle to get your message out and hone your skills and expand your brand. I'm working on developing one now.When you watch or listen to podcasts what are some of the first things you notice (good or bad)The first thing I notice is whether the person is a trained broadcaster or not. It's so evident and it can be painful to listen to when a host isn't. I also notice conversation clutter…direction of break or lacking one. The good thing I notice the expansion of a break, the chance to be authentic with your thoughts or opinion.