Radio Facts: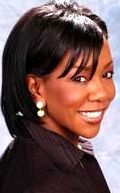 CREATIVE LOAFING AND ALYSSE STEWART TEAM UP TO LAUNCH "ON AIR WITH ALYSSE STEWART"
Charlotte radio personality returns to the airwaves "" but this time, on the Web
CHARLOTTE "" Alysse Stewart, formerly known as "Charlotte's favorite coworker," is coming back to the airwaves "" but this time, you can find her at a computer near you.Stewart gained fame as a Radio DJ on Charlotte's V101.9 FM. Now, after being off the air for more than a year, the veteran radio personality has joined forces with Creative Loafing "" Charlotte's leading alternative media company "" to launch the brand -new Internet-based radio show "On Air With Alysse Stewart." (www.onairwithalysse.com)"It feels good to take on a project like this, because I do miss communicating with the people," said Stewart. "This gives me an opportunity to do that and show how creative I am." Expect to hear a different Stewart on her new Web show, which focuses on love, sex and relationships. Free from FCC regulations, she will be able to speak her mind "" very freely. "I don't have to worry about somebody running into a studio, saying "˜Why did you say that?' It will expose people to other aspects of my personality," she said.According to Creative Loafing Editor Carlton Hargro, the partnership between Stewart and the newspaper is a win-win for the audience who missed her and gives her a chance to cross over to CL's diverse readership. "Alysse provides us with some great content and we are able to put it out to a Creative Loafing's media savvy audience," Hargro said. "And Creative Loafing is known for tackling provocative issues, such as love and lust, with our columns by Dan Savage and our sex blog Bangtown. With "On Air With Alysse Stewart," she will be tackling these issues but in a different format."Aside from relationship and sexual   issues, Stewart's show will give new artists an avenue to share their gifts; she plans to highlight singers, writers and poets on the weekly 30-minute show.Look for new episodes of "On Air With Alysse Stewart" every Friday at www.onairwithalysse.com.