Radio Facts: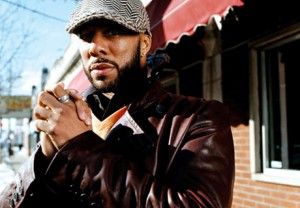 Hip Hop Artist Common
Visits
Eagle Academy for Young Men in the Bronx
Meets students and tours school on eve of album release
Hip hop artist Common will visit the Eagle Academy for Young Men this morning to visit with students and teachers and tour the campus with founding principal David C. Banks. The Eagle Academy for Young Men is a network of three all-boys public schools in the Bronx, Queens and Brooklyn. The Eagle educational model is designed to empower inner city young men so they can achieve their promise as students, family members and engaged citizens.
Like Eagle Academy,  Common is dedicated to empowering youth in  underserved  communities through his Common Ground Foundation, which works to find and develop  tomorrow's leaders through programs that promote holistic leadership and education. His visit to the Eagle Academy comes one day before the release of his new album, "The Dreamer/The Believer."