Radio Facts: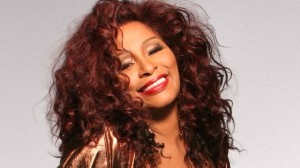 Ten-Time GRAMMY ® Award Winner Chaka Khan Will Be Honored by Her Hometown with a Street Naming and "Chaka Khan Day" Celebration in Chicago
Khan Resumes Concert Dates in U.S. and Abroad in July

Ten-time GRAMMY ® Award winner Chaka Khan will be honored for her stellar 40-year career in music and entertainment in the place where it all began""Chicago, Illinois. The music icon will participate in the ceremonial unveiling of Chaka Khan Way on S. Blackstone Avenue between 50th and 51st Streets on Saturday, July 27. The ceremony is expected to be attended by Mayor Rahm Emanuel, Fourth Ward Alderman William Burns and other city officials, business and community leaders and celebrity friends of Chaka's. On Sunday, July 28, she will be honored in a ceremony proclaiming that day "Chaka Khan Day." After Chaka accepts the honors from the city""including an official proclamation and a copy of the street sign with her name""Chaka will return the love to the city as she performs in a free outdoor concert in Millennium Park, one of the city's most popular outdoor arts and culture destinations.
"Chicago is where it all began for me," said Chaka. "Even before Rufus, I sang with local groups such as The Babysitters, Lock and Chain and Lyfe. As a young girl, growing up on Carpenter Street, my parents introduced me to a very rich musical foundation""starting with jazz and opera. I owe this city so much, and I'm deeply honored by this tribute. Chicago will always be a part of me, and with this street naming, I now will always be a part of it. It's a blessing to me and my family. We are profoundly grateful to all the people of Chicago."
"The Fourth Ward has a great legacy of entertainers, artists, and others that have contributed to the cultural fabric of this country and, to a great extent, the world," said Alderman Burns. "For over four decades, Chaka Khan has been and continues to be an incredible artistic presence. She is also a tireless advocate for those in need, who works to change lives for the better through her charitable works. It is only fitting that we, as a community, celebrate and acknowledge her place in the history of this community."
Chaka Khan Way will be located on the west side of Kenwood Academy, where Chaka Khan attended high school during its early days of operation. Carl McKenzie, president of Artworks Chicago and a music and cultural events producer in the city, led the appeal for the street to be named in her honor. He hopes the proximity to the school will lead a new generation to be inspired by Chaka's extraordinary achievements in music and entertainment, as well as her efforts to use her success to uplift others. "Chaka is an international music icon who has influenced generations of artists, as well as a philanthropist who has worked tirelessly on behalf of women and at-risk children," he said. "I hope that students will walk by that sign and want to learn more about the person behind that name."
Chaka, who has been on extended vocal rest ordered by her doctor early this month, will resume her concert dates in the U.S. and abroad in July, which will include a private engagement in Vienna, Austria (July 4); the Schermerhorn Symphony Center with the Nashville Symphony Orchestra, Nashville, TN (July 6); the Dell Music Center, Philadelphia, PA (July 11); the John L. Knight Convention Center, Miami, FL (July 20); the Neighborhood Awards at the MGM Grand, Las Vegas, NV (August 10); Billboard Live in Tokyo, Japan (August 26-29); and Billboard Live in Osaka, Japan (August 31-September 1).
This year, 2013, marks the 40th anniversary of Chaka's career in music and entertainment, as well as her 60th birthday. The celebration will include the release of a series of new albums, titled The iKhan Project, which will feature recorded music in eight genres, including R&B, jazz, pop, rock, gospel, country, classical and dance music. In addition, plans are underway for the Chaka Khan I'm Every Woman World Tour, which will feature other top female artists.