It's hard to believe the show "My 600 Pound Life" actually finds enough people every season to fill the roster. I've seen people like Rickey Smiley make fun of this woman who was frying chicken in her bed and I have to admit that was funny but the reason she got to the point is not funny.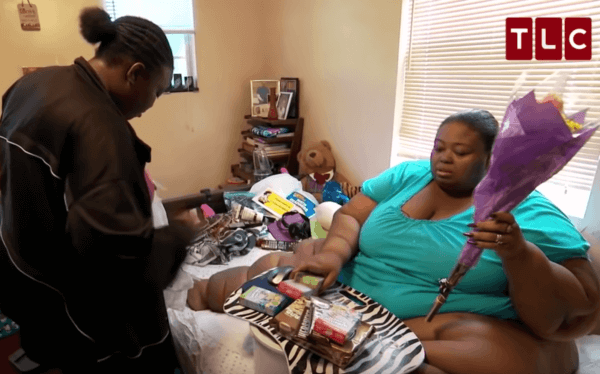 She was kidnapped by an ex-boyfriend at gunpoint who threatened to kill her and he managed to get away from the police. Her life apparently stopped at that moment and she feared to leave the house for years because she thought he would kidnap her again.
Unfortunately, many black people don't believe in therapy because we are under the impression that we can solve our own problems. This is a result of that thinking.
She has made an amazing transformation. See the first video then the second one of her appearing on Sister Circle to talk about the situation.