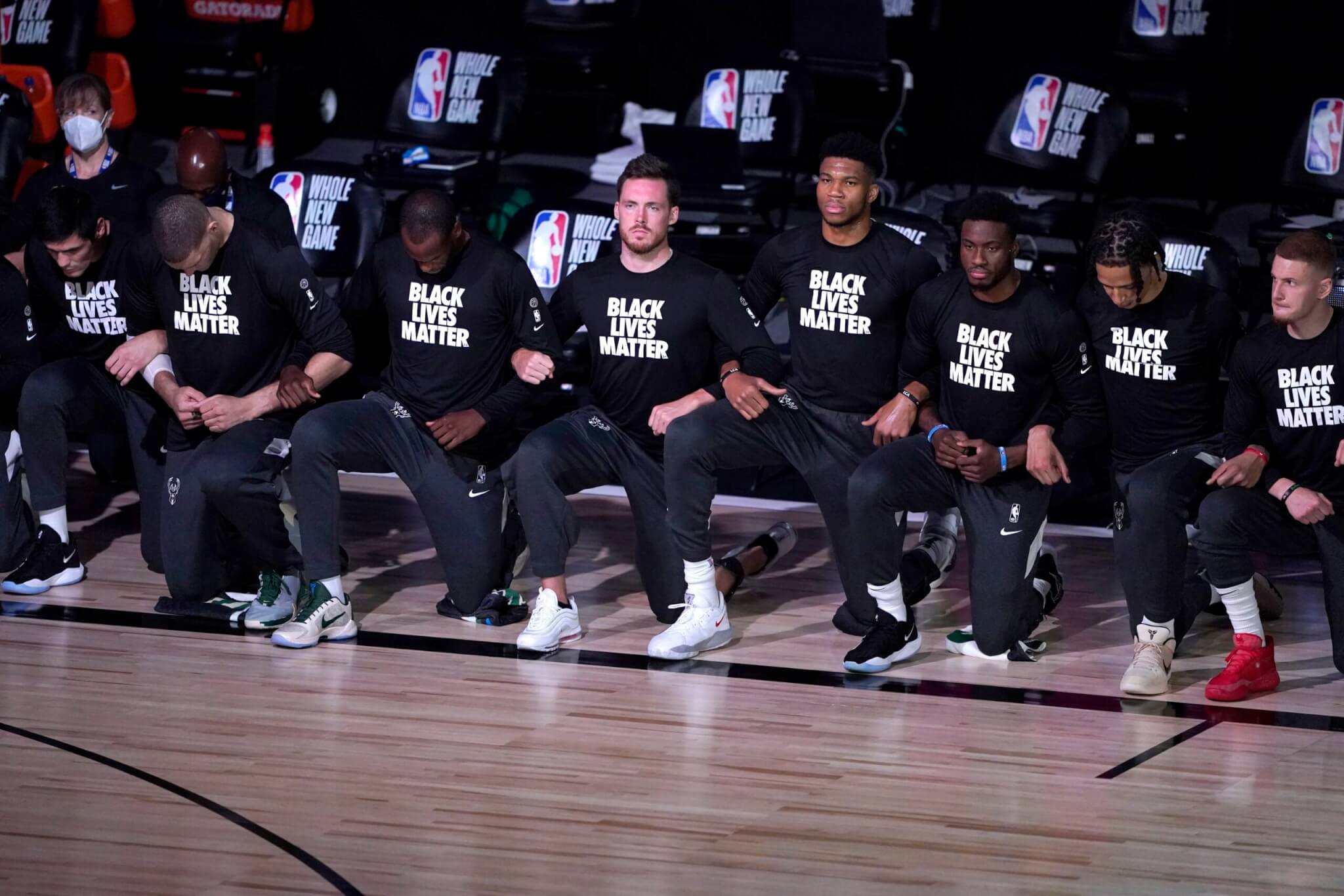 Another unarmed Black man is shot by police. Thankfully it seems that Jacob Blake will recover from the 7 shots, but once again the world watched as this man was shot in the back. His children were in the truck and witnessed their father being gunned down. The officers involved were placed on administrative leave while there is an investigation of the shooting. You would think there would not be much to discuss after watching the video, but we know all too well that video evidence means nothing when law enforcement is involved.
The graphic video was shared on social media and athletes and coaches expressed their frustrations and demanded change and justice. Here is what some had to say about the most recent shooting:
Milwaukee Bucks coach Mike Budenholzer said, "We need to have change, we need to be better."
Donovan Mitchell shared the video and tweeted: "F THE GAMES AND PLAYOFFS!!! THIS IS SICK AND IS A REAL PROBLEM WE DEMAND JUSTICE! ITS CRAZY I DONT HAVE ANY WORDS BUT WTF MAN! THIS IS WHY WE DONT FEEL SAFE!!!!"
We will hear that he should have stopped and complied with the officers, well we've seen men shot when they comply…so no. Police aren't supposed to go out of their way to shoot people, but when they see a Black man or woman their first reaction is to shoot and preferably shoot to kill. Once again Black people are left to wonder when it will end, when will we get justice and when will we feel safe in America. Sadly, questions that have been asked for far too many years.