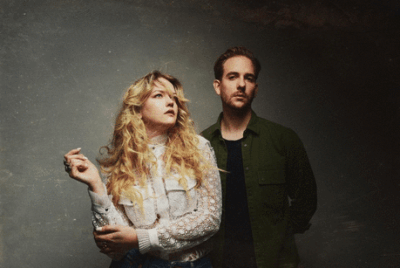 Swedish folk/pop duo Smith & Thell have a breakthrough hit on their hands with their single "Forgive Me Friend." Maria Jane Smith and Victor Thell—have surpassed 25 million cumulative streams on the track in just a few months' time.
"Forgive Me Friend" has taken the world by storm. It soared to #1 at Swedish radio, and is currently charting with airplay at Sirius and major alternative radio stations in New York, San Francisco, Chicago, Sacramento, Columbus, Cincinnati, and Minneapolis. The song.catapulted to the Top 10 on the Spotify chart and #12 on the Apple Music Chart in Sweden. Additionally, it staked out a spot on Spotify's Global Viral Chart.
Signed to Arista Records at the end of 2018, "Forgive Me Friend" positions Smith & Thell for a major breakthrough stateside.
Maria Jane Smith and Victor Thell first crossed paths at a local music event in Southern Sweden and began collaborating from there. Within a short time, they arrived as one of the country's preeminent producer-songwriter duos, amassing 500,000,000 plus streams and achieving multiple platinum and gold certifications. Teaming up as Smith & Thell for their own artistry, they notably received "New Artist of the Year" at the Denniz Pop Awards.
LISTEN TO "TELEPHONE WIRES" EP HERE