Digital and Radio Facts: Radio Facts: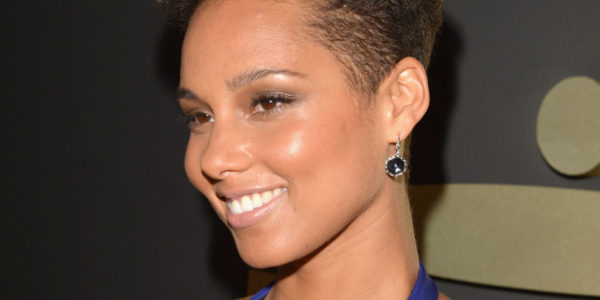 Grammy Award-winning artist Alicia Keys will attend the 111th American International Toy Fair on Sunday, February 16th, 2014 to cut the ceremonial ribbon and take part in a press conference following the opening ceremony. The press conference will include a question and answer session and introduce the new interactive storytelling app "Mookey," the latest extension of her magical children's property The Journals of Mama Mae & LeeLee.
Singer/songwriter/producer, entrepreneur, humanitarian and app co-creator Alicia Keys, along with Jessica Walton, have teamed up with Bento Box Interactive to develop a series of storytelling app experiences for tablet and mobile devices under the The Journals of Mama Mae & LeeLee franchise. The apps engage children 4+ on an interactive journey through stories, journaling, games and beautiful, original music scored by Keys instilling important values for the target audience.
Mama Mae, voiced by Della Reese, is a grandmother who guides her granddaughter LeeLee through each vibrantly illustrated story. Through the strength of her personality, Mama Mae and her stories inspire and enlighten children of all ages. The important and special bond between grandparents and their little loved ones is emphasized in this family oriented app.
"Mookey" is the newest installment in the Mama Mae series, and this particular story touches on self-acceptance and bullying in a meaningful way. In the story, children will be introduced to Bali, an imaginative boy, his not-so-imaginary-friend, Mookey and his pushy cousin, Ankita. As they follow along, children will learn about courage, acceptance, and forgiveness in the face of bullying. The app has the ability to facilitate conversation on the issue among families, children, as well as teachers. Thought-provoking and empowering, the Mookey" app is a tool that uses creative play to help youth positively express themselves through a range of interactive activities.
Set in the jungles of India, "Mookey" features an alluring soundscape, magical sets, and a story that appeals to both girls and boys. The "Mookey" digital app will excite, entertain and educate youth of all ages! "Mookey" also features a new song written especially for the story by Keys and performed by Arealyah Paul, titled "I Wanna Dream."
"Alicia Keys: Mookey" is available on the Apple App Store as a free to play download for iOS devices. The full version can be downloaded for the special launch price of $1.99 via an in-app purchase. Visit the Apple App Store at: https://www.appstore.com to download.