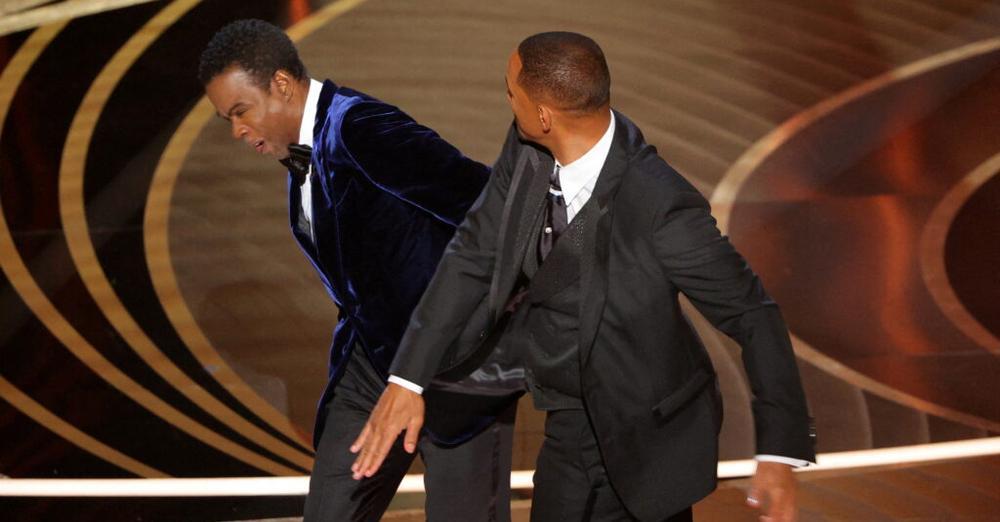 In what is being called "the slap heard around the world" Will Smith will most likely be suspended and his Oscar will not be at risk according to sources. The Academy has to set a president for what was an actual assault that was internationally televised. As ore time goes by the whole situation is ironic considering Will and Jada's previous dismay in 2016 for Will not being nominated for the movie "Concussion."
In 2016 Jada Pinkett tried to rally the black community to help her protest the Oscars because Will was not nominated for his role in "Concussion." Rock, who was the host then as well, did an opening monologue at the 88th annual Oscars where he poked fun at Jada for not even being invited to the show and her husband not being nominated so the assault may have been a long time coming.
It was ironic that this may have been a heated beef the Smiths may have had with Rock for the past 6 years. When Chris did his joke about GI Jane at the recent Oscars it was, obviously, the straw that broke the camel's back but was what came after that necessary?
Many black women feel it was because it was seen as a valiant effort to protect a black woman but Tyler Perry encouraged Black people to stop asking for a seat at the table and create their own table, something that seemingly went over many heads at the BET awards in 2019 and something that Will and Jada have more than enough money to do. Tyler did this during his acceptance speech for the Ultimate Icon at the BET awards
Rickey Smiley also disagreed, with black women stating many men are dead for stepping in for a woman when they could have walked away, causing a confrontation to unnecessarily escalate.
Kareem Abdul-Jabbar also stated that what Will did was a letdown for the entire black community including women.