Digital and Radio Facts: Radio Facts: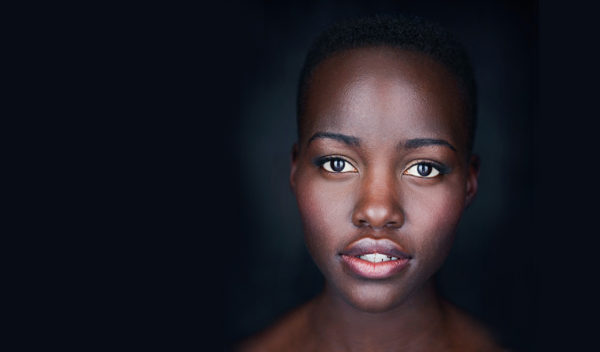 ESSENCE announced plans to spotlight remarkable moments and performers in film and television with its eagerly anticipated 7th annual Black Women in Hollywood Luncheon, including a special celebration of Black Men in Hollywood: A Year in Film.
Black Women in Hollywood will return to the Beverly Hills Hotel on Feb. 27, 2014 to recognize the outstanding achievements of trailblazing women in film and television. The event will honor three of the year's most impactful and inspiring talents, both in front of the camera and behind-the-scenes, with the premier African-American female brand's esteemed Black Women in Hollywood Award: Lupita Nyong'o (Best Breakthrough Performance); Cheryl Boone Isaacs (Trailblazer Award) and Ava DuVernay (Visionary Award). In recognition of the 50th Anniversary of the signing of the Civil Rights Act of 1964, the event will also pay tribute to legendary performers, who were Champions of the Civil Rights Movement: Diahann Carroll, Nichelle Nichols, Jim Brown, Denise Nicholas and Clarence Williams III, among others.
Black Men in Hollywood: A Year in Film — created to spotlight the actors who represented many of the most compelling and outstanding performances in 2013 — will be a celebratory dinner hosted by Tracee Ellis Ross on Feb. 26, 2014 in Los Angeles.
"2013 was an extraordinary year of breakthroughs in Hollywood, with the naming of Cheryl Boone Isaacs as the first African-American president of The Academy of Motion Picture Arts & Sciences, the emergence of gifted actor Lupita Nyong'o as a rising star, Ava DuVernay's Sundance, Spirit and Tribeca award wins, and the prominence of African-American leading men who created roles that displayed our diversity and humanity," said Essence Editor-in-Chief, Vanessa K. Bush. "During the 50th Anniversary of the Civil Rights Act of 1964, Essence remains committed to honoring excellence in media both in front of and behind the camera."
Black Women in Hollywood commemorates Essence magazine's annual Hollywood issue (March), which will be available on newsstands on February 7. ESSENCE.com is giving fans exclusive access to the style and substance of Black Women in Hollywood by live streaming all the red-carpet action, including interviews with the stars, starting at 11:30 a.m. PST/2:30 p.m. EST and re-airing that evening at 6 p.m. PST/9 p.m. EST.
Since its inception in 2008, the Essence Black Women in Hollywood event has honored some of the most cherished figures in the industry, including: Oprah Winfrey, Octavia Spencer, Pam Grier, Halle Berry, Jada Pinkett-Smith, Angela Bassett, Queen Latifah, Alfre Woodard, Taraji P. Henson, Viola Davis, Jennifer Hudson, Zoe Saldana, Mary J. Blige, Gabourey Sidibe, Quvenzhane Wallace, Jurnee Smollett, Ruby Dee, Diahann Carroll, Cicely Tyson, Loretta Devine, Naomie Harris, Gabrielle Union, Mara Brock-Akil, Gina Prince-Bythewood, and Suzanne de Passe. As a highlight of Oscar week, this elegant luncheon has hosted much of Hollywood's elite, including Tom Cruise, Will Smith, Amy Adams, Emma Stone, Samuel L. Jackson, Forest Whitaker, James Cameron, Terrence Howard, and Laurence Fishburne, among many others.