The African American Film Critics Association (AAFCA) recently produced "AAFCA Celebration of Music" – a three-part conversation series with key creatives responsible for some of the top scores and soundtracks that have defined the 2022 awards season.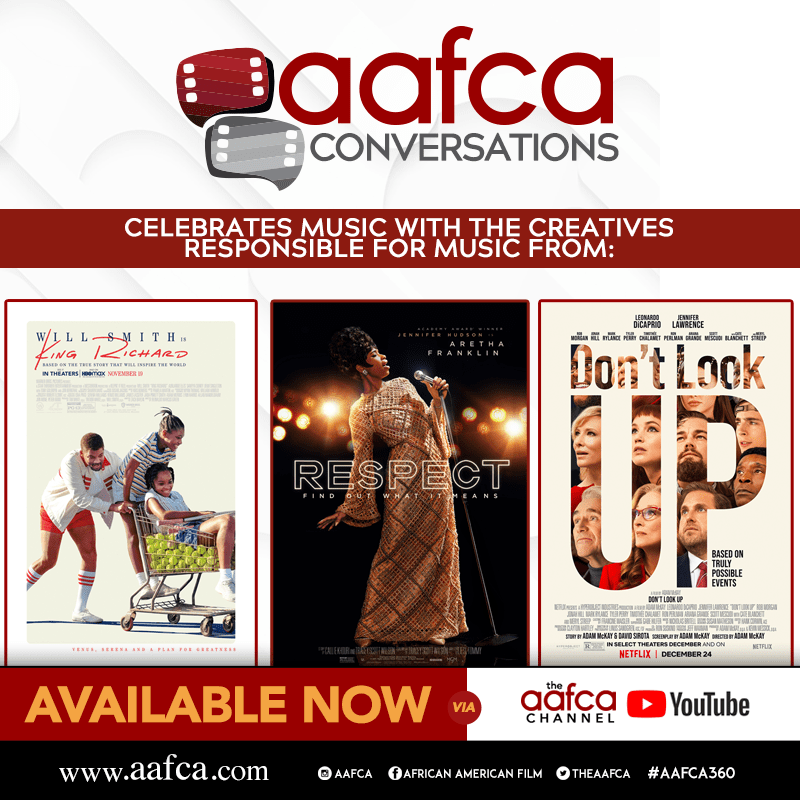 The event features in-depth interviews with noted musical composers, Stephen Bray and Jason Michael Webb, the team responsible for UA Releasing's Aretha Franklin biopic, RESPECT; lyricist Taura Stinson who collaborated on the "Just Look Up" track from the Netflix film DON'T LOOK UP and composer Kris Bowers and musician/songwriter Dixson from the Warner Bros film KING RICHARD.
Due to the ongoing COVID-19 pandemic, conversations were conducted virtually. Acclaimed music writers Gail Mitchell, Janine Coveney, and A. Scott Galloway delve deep into each creative's artistic process of bringing the music featured in these popular films to life.
"Music plays such a fundamental role in cinematic storytelling and sets the mood and frames the narrative in film in a way that is essential to the movie-going experience," says AAFCA president Gil Robertson. "We hope these conversations shed light on these uniquely talented individuals as well as their important contributions to these outstanding projects." 
The videos are available to watch now at AAFCA.com and on The AAFCA Channel on YouTube.