Today, DJ and hip hop music icon 
DJ ENVY
 releases the official video for his rapidly growing single "
Text Ur Number"
 ft.
 Fetty Wap
 & 
DJ Slink
. The 
Shomy Patwary 
directed video, premiered on 
Complex
, opens up with
DJ Envy
leaving town under investigation by the feds and returning home to a massive surprise pool party that his love interest uses as a set up to crack his case. "Text Ur Number" acts as the first offering from DJ Envy's upcoming studio album 
"Just A Kid From Queens...,"
which is currently set for release in early 2018 on 
Commission Music
. The album will
feature
collaborations
from a slew of Envy's friends and hip-hop A-Listers, such as, 
Chance The Rapper, Nicki Minaj, Big Sean, 2 Chainz
, with a lot more
surprises
to be revealed along the way.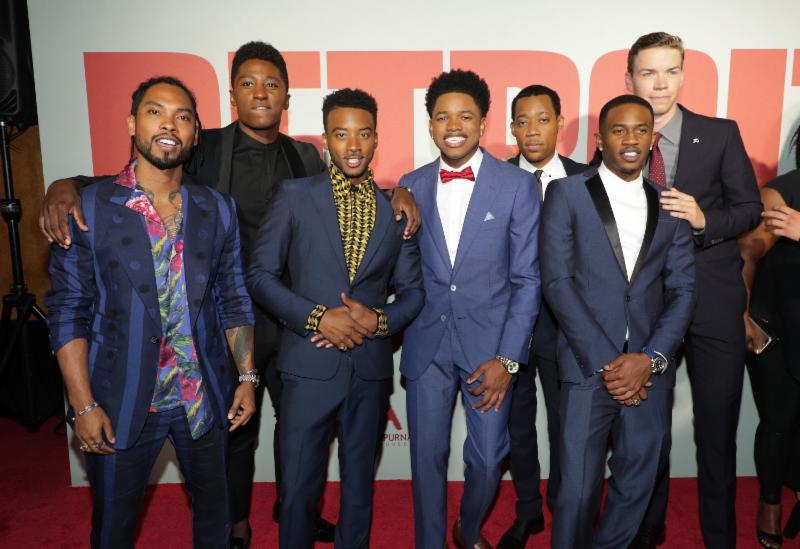 Yesterday, Kathryn Bigelow's DETROIT held its World Premiere in Detroit, Michigan at the
Fox Theatre
. This was the first premiere ever held at
Fox Theatre
with an estimated 2,200 people in
attendance
. Footage and
photos
from the World Premiere are available now on EPK.TV.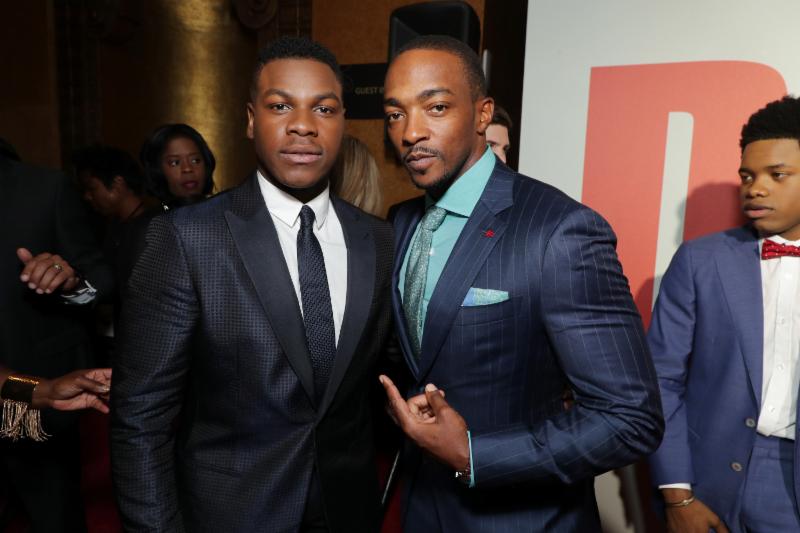 DETROIT opens in select theaters this Friday, July 28th and everywhere August 4th! DETROIT Select Theaters: July 28th, 2017 (New York, Los Angeles, Chicago, Dallas, San Francisco, Washington DC, Atlanta, Houston and Baltimore) Wide: August 4, 2017 Genre: Thriller Director: Kathryn Bigelow Written by: Mark Boal Producers: Megan Ellison, Kathryn Bigelow, Matthew Budman, Colin Wilson and Mark Boal Cast: John Boyega, Will Poulter, Algee Smith, Jacob Latimore, Jason Mitchell, Hannah Murray, Kaitlyn Dever, Jack Reynor, Ben O'Toole, Joseph David Jones, Ephraim Sykes, Leon Thomas III, Nathan Davis Jr., Peyton Alex Smith, Malcolm David Kelley, Gbenga Akinnabve, Chris Chalk, Jeremy Strong, Laz Alonzo, Austin Hebert, Miguel Pimentel, Kris Davis, with John Krasinski and
Anthony Mackie
SYNOPSIS From the
Academy Award
winning director of THE HURT LOCKER and ZERO DARK THIRTY, DETROIT tells the gripping story of one of the most terrifying moments during the civil unrest that rocked DETROIT Official Channels WEBSITE: Detroit.Movie FACEBOOK: https://www.facebook.com/DetroitMovie TWITTER: https://twitter.com/detroitmovie INSTAGRAM: https://www.instagram.com/detroitmovie #DetroitMovie  
In honor of the profound documentary "I'm Not Your Negro," which is a radical, up-to-the-minute examination of race in America, using James Baldwin's original words and a flood of rich archival material, Janelle Monae, Samuel Jackson, Common, and several other celebs came together to let us know where they stand. 

 

 

Janelle Monáe, Lupita Nyong'o, and these other celebs want you to know that they're not your negro — and that you should know your Baldwin: pic.twitter.com/NjtRwt98vl

— Mic (@mic) March 13, 2017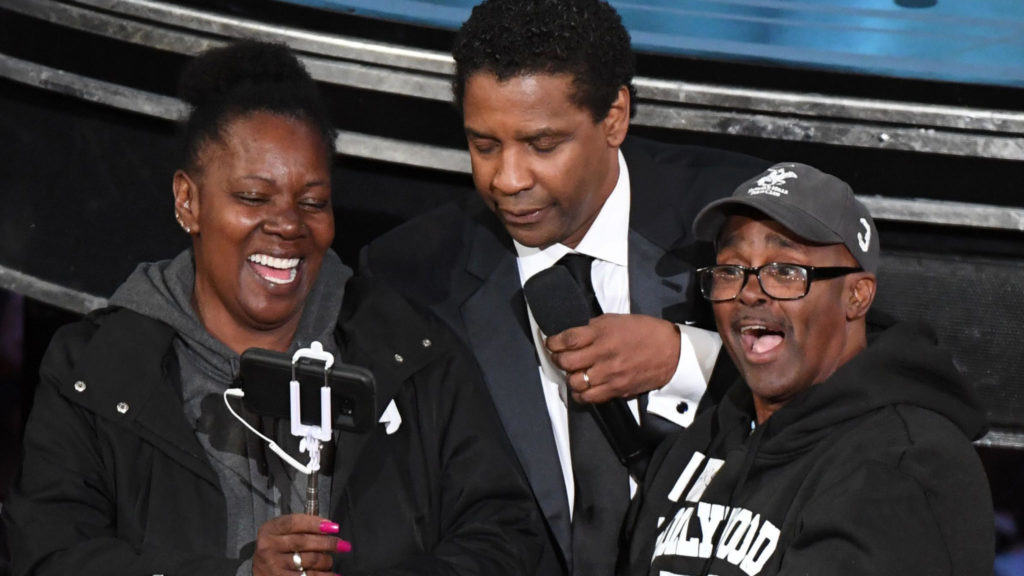 If you have been sleeping under a rock then you may not know about the sensation from last night's Oscar named Gary from Chicago.   Jimmy Kimmel pulled off an epic prank as he had a few unassuming tour bus patrons enter the Oscars.  They looks on their faces were priceless as they thought they were just going to see a few Hollywood gowns and dresses as part of the tour.  I'm sure Jimmy thought the prank would go well but nobody was ready for Gary from Chicago.  This man absolutely stole the show as he and his fiance Vicky let the world now they are getting married in July 18th.  Gary was out there kissing hands, taking selfies, having celebrities hold his phone, getting fake married by Denzel all while "ignoring the white celebrities."  LOL!  
It was all in fun but in Hollywood, especially int he social media era, fifteen minutes of fame is so real.  #GaryFromChicago was trending strongly via twitter for about 30 minutes. Not only that, Gary is winning right now as he and Vicky are receiving all sort of offers and love. The couple has been offered complimentary gifts, wedding planning, tickets, photography, etc. Of course these are businesses looking to capitalize off the moment but it's still all love. Peep some of the tweets below. 
Somebody link me. I'll shoot Gary & Vicky's wedding for free. #Oscars #GaryFromChicago

— Gary (@masterwilliams) February 27, 2017
#GaryfromChicago is all of us at the #Oscars. pic.twitter.com/xJLXKVUw0a

— WGCI (@WGCI) February 27, 2017
Gary from Chicago! We've got you covered if you want to come to a game! #Oscars

— Chicago Bulls (@chicagobulls) February 27, 2017
As the Internet is taking a knee for Vicky & #GaryFromChicago, we'd like to offer some complimentary gifts on us. #SayYes #HelpUsFindGandV pic.twitter.com/BeLzK9zcbr

— Walmart (@Walmart) February 27, 2017
Dear God, I want to come back as #garyfromchicago , shorts and all. #Oscars @jimmykimmel

— Tamron Hall (@tamronhall) February 27, 2017
Chicago is everywhere. Even on the #OSCARS Way to represent Gary Alan Cole and fiance' Vickie #V103

— Joe Soto (@joesotoradio) February 27, 2017
I don't want to just be happy. I want to be #GaryFromChicago level of happy.

— 103.5 KISS FM (@1035KISSFM) February 27, 2017
https://youtu.be/3DdzH_kxTTE
Radio Facts: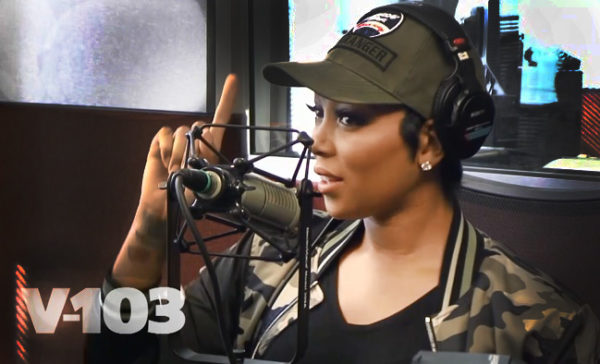 Monica stopped by the V-103 studios to chop it up with Ryan Cameron and the morning crew. She reacts to the best and worst of the "So Gone Challenge" and discusses her new partnership with
twitter
. She also takes the time to spit a little of the verse from her very own So Gone challenge video. Check out the clip below as Ryan and Wanda try their hand at the challenge as well. https://youtu.be/ee3Pe5Q81XU