Rapper and actor Childish Gambino, also known as Donald Glover, had to postpone more tour dates from his "This Is America" tour due to a foot injury. He obtained this injury on stage in Dallas back in September.He has canceled his sold-out Australian leg of the tour as he recovers from the injury.
Radio Facts: Radio Facts: The Howard University Radio Network kicked off its season of giving Tuesday, November 19th with its annual Thanksgiving fundraiser "Food2Feed." The 12-hour radiothon raised over $101,000.00 to feed needy families for Thanksgiving. WHUR 96.3 FM, the flagship station of the radio network set-up outside the Old Post Office Pavilion from 6 a.m.
Radio Facts: DJ Maestro, born and raised in the Boogie Down BX, listening to Hot 97, WBLS and Kiss FM, and was influenced by dj's like Funk Master Flex, Red Alert, Cipha Sounds, Kid Capri and DJ Premiere, to name a few. But it wasn't until leaving NYC that he picked up on his natural talents for dj'ing.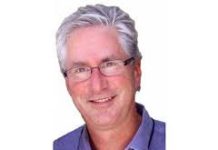 Dial Global (NASDAQ: DIAL) and the NBC Sports Group today announced the hiring of Jack Silver as Program Director, NBC Sports Radio Network.Silver comes...
CBS RADIO'S KMOX 1120 AM, play-by-play home of the St. Louis Cardinals, St. Louis Blues and Missouri Tigers is launching a new evening sports talk program "The Sports Hub" featuring St.